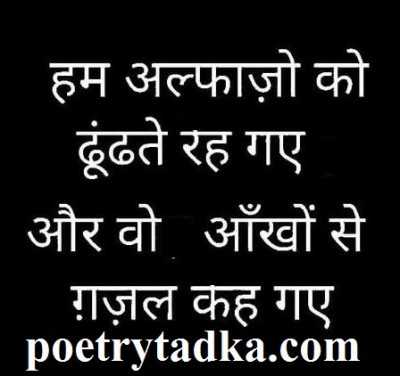 ham alphaajo ko dhoodhate rah gae
aur vo aankhon se gazal kah gae !!
Romantic Hindi shero shayari
mausam badal gaye jamaane badal gaye !
lamhon mein dost barason puraane badal gaye !
din bhar rahe jo meree mauhabbat kee chhonv mein !
vo log dhoop dhalate hee thikaane badal gaye !!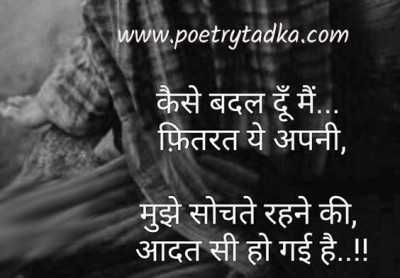 shaayar kahakar badanaam na kar mujhe !
main to roz shaam ko dinabhar ka hisaab likhata hoon !!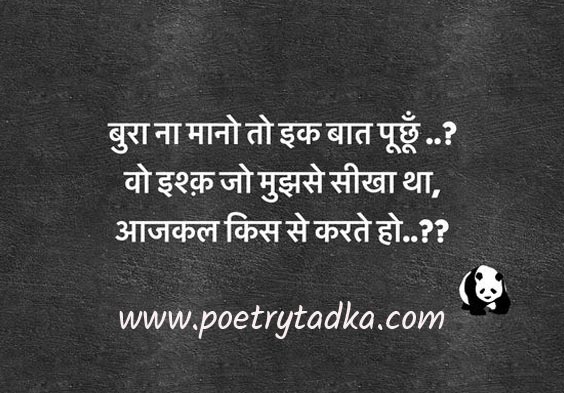 itana bhee gumaan na kar apanee jeet par ai bekhabar !
shahar mein tere jeet se jyaada charche to meree haar ke hain !!
Dard bhari shero shayari Hindi Shero shayari
koee nahin yaad karata vafa karane vaalon ko,
meree maanon bevapha ho jao zamaana yaad rakhega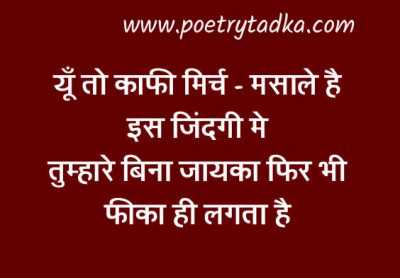 Shayari mein simatate kahaan hai dil ke dard doston !
bahala rahe hain khud ko zara kaagazon ke saath !!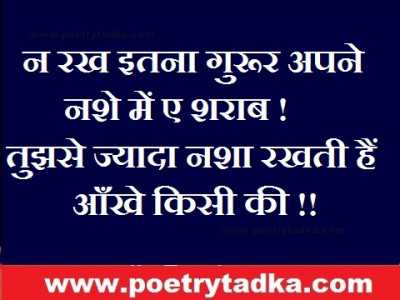 na rakh itana guroor apane nashe mein e sharaab !
tujhase jyaada nasha rakhatee hain aankhe kisee kee !!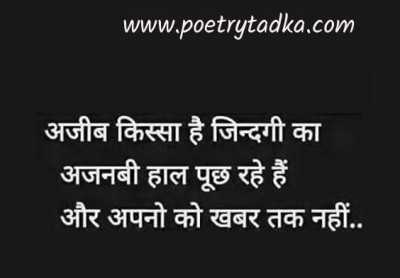 jo napharat usako dikhaee thee kuchh yoon bekaar ho gaee
jubaan mere bas mein raheen, aur aankhe gaddaar ho gaee !!