Best Shayari
Looking latest best shayari, ever good Shayari in Hindi, best shayri in Hindi, बेस्ट शायरी, top shayri in Hindi and many more best shayari in Hindi at poetry tadka.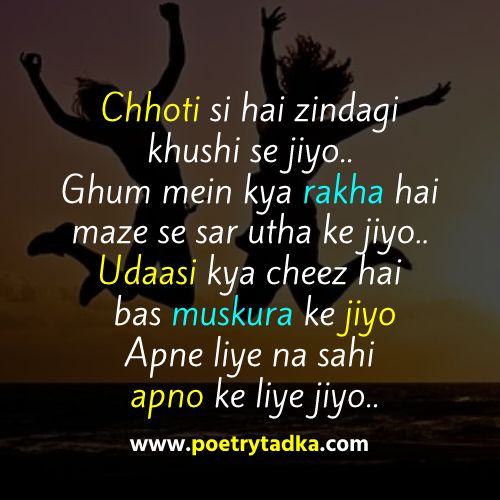 Chhoti si Hai Zindagi
Khushi Se Jiyo..
Ghum Mein Kya Rakha Hai
Maze Se Sar Utha ke Jiyo..
Udaasi Kya Cheez Hai
Bas Muskura ke Jiyo..
Apne Liye Na Sahi
Apno ke Liye Jiyo..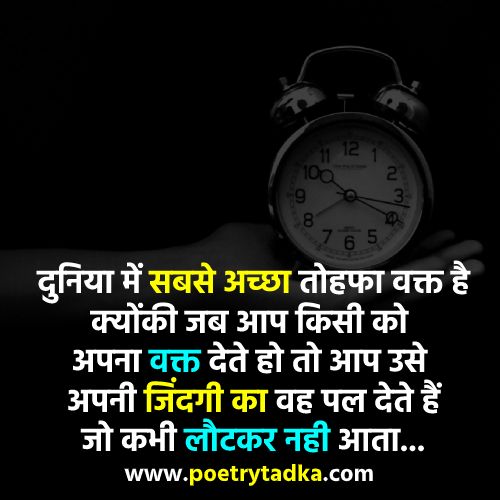 दुनिया में सबसे अच्छा तोहफा वक्त है,
क्योंकी जब आप किसी को अपना वक्त देते हो,
तो आप उसे अपनी जिंदगी का वह पल देते हैं,
जो कभी लौटकर नही आता...

Time is the best gift in the world.
When you give your time to someone.
You give him that moment of your life
who never comes back.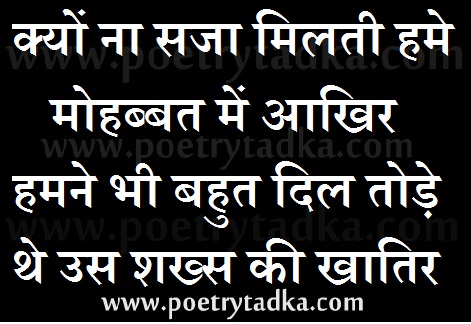 क्यों ना सजा मिलती हमे मोहब्बत में आखिर

हमने भी बहुत दिल तोड़े थे उस शख्स की खातिर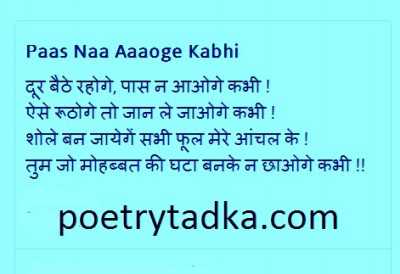 दूर बैठे रहोगे, पास न आओगे कभी !
ऐसे रूठोगे तो जान ले जाओगे कभी !
शोले बन जायेगें सभी फूल मेरे आंचल के !
तुम जो मोहब्बत की घटा बनके न छाओगे कभी !!
मुझे तेरे काफ़िले मेँ चलने का कोई शौक नहीँ !
मगर तेरे साथ कोई और चले मुझे अच्छा नहीँ लगता !!