Hausla Shayari
Now you are Hosla Shayari colection page. And red हौसला बढ़ाने वाली शायरी and हौसला बुलंद शायरी and many more Hausla Shayari in Hindi. So go below and read latest Himmat Shayari at poetry tadka.
कर हौसला बुलंद तू ना घबरा,
कामयाबी मिल ही जाएगी
तू एक बार छलांग तो लगा |
Kar hausla buland too na ghabra
kamyabi mil he jayegi
too aik bar chhalang to laga.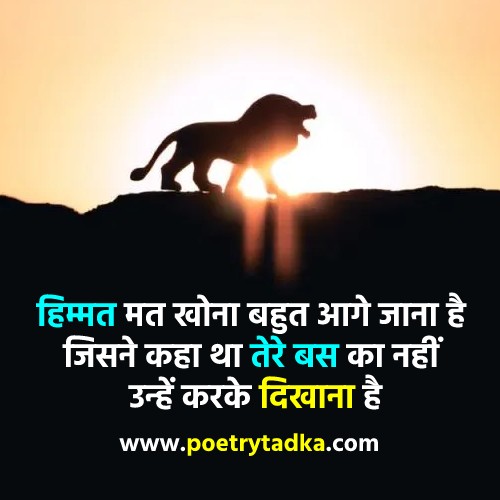 हिम्मत मत खोना बहुत आगे जाना है,
जिसने कहा था तेरे बस का नहीं
उन्हें करके दिखाना है।।।

Don't lose courage, go a long way
who said it is not for you,
Have to show them by doing...
मजबूरियाँ होती है, यक़ीन जाता है
बचपन का प्यार अक्सर तजुर्बे दे जाता है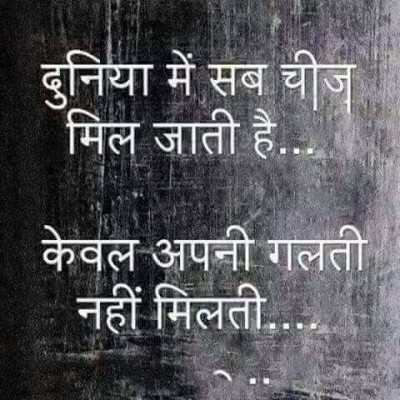 चाहता कौन है बेवफ़ायी करना उसने परिवार सम्भाला होगा
यही सोच कर समझाता हूँ ख़ुदको
मजबूर होकर मुझे दिल से निकाला होगा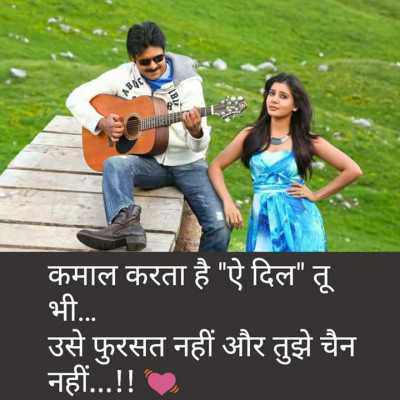 ऐ उदास पल जरा धीरे धीरे चल
तू भी चला गया तो कैसे पाउँगा संभल