💖 Mohabbat shayari
Last Updated
Mohabbat Shayari in hindi - See here largest collection Mohabbat shayari in Hindi with image at poetrytadka. Express your feeling with Hindi's largest collections Mohabbat Shayari website with poetrytadka. Read, Post and share your favorite Hindi Mohabbat Shayari on Facebook, Instagram, Google Plus and twitter with friends.
किसी के प्यार को पा लेना ही मोहब्बत नही होती
किसी के दूर रहने पर उसको पल पल याद करना भी मोहब्बत होती है
kisi ke pyaar ko pa lena hi mohabbat nahi hoti
kisi ke door rahane par usako pal pal yaad karana bhi mohabbat hoti hai
मोहब्बत शायरी , mohabbat shayari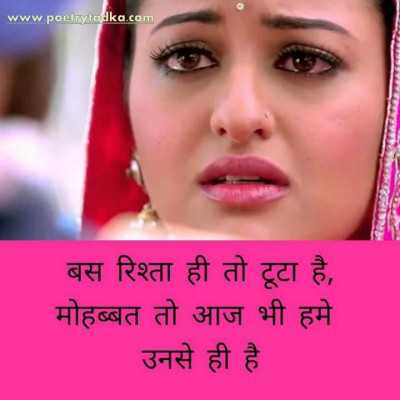 बस रिश्ता ही तो टूटा है मोहब्बत तो आज भी हमे उनसे ही है
bas rishta hi to toota hai mohabbat to aaj bhi hame unase hi hai
mohabbat shayari, mohabbat shayari in hindi, मोहब्बत शायरी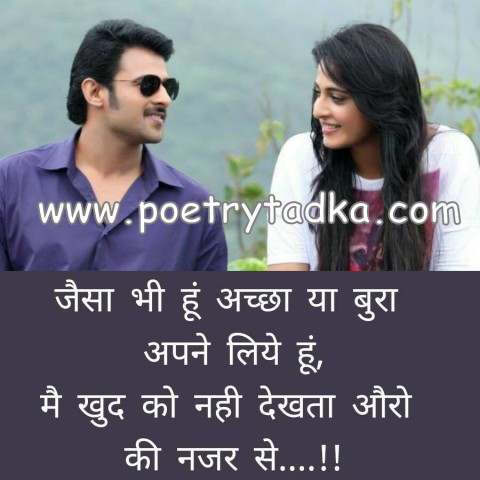 जहर से अधिक खतरनाक हैं यह प्यार
जो भी चख ले मर मर के जीता हें
jahar se adhik khataranaak hain yah pyaar
jo bhi chakh le mar mar ke jeeta hen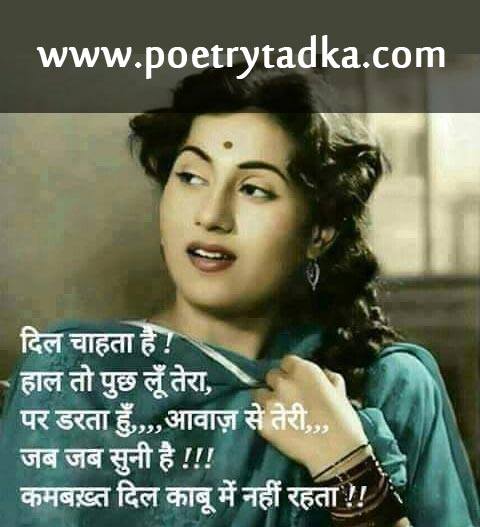 मोहब्बत कैसी भी हो कसम से
सजदा करना सिखा देती है
mohabbat kaisi bhi ho kasam se
sajada karana sikha deti hai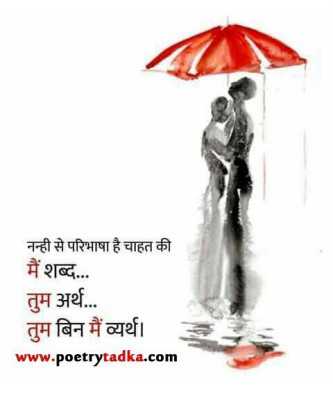 प्यार मोहब्बत आशिकी.ये बस अल्फाज थे.
मगर.. जब तुम मिले तब इन अल्फाजो को मायने मिले
pyaar mohabbat aashiqi.ye bas alphaaj the.
magar.jab tum mile tab in alphaajo ko maayane mile