New Shayari
As internet people sharing copy paste shayari from other side. And asking it's new shayri. But at poetry tadka we are making our own new shayari in Hindi, naya shayari, न्यू शायरी and नया शयरी for 2022 in Hindi. And we hope you guys like these न्यू शायरी collections.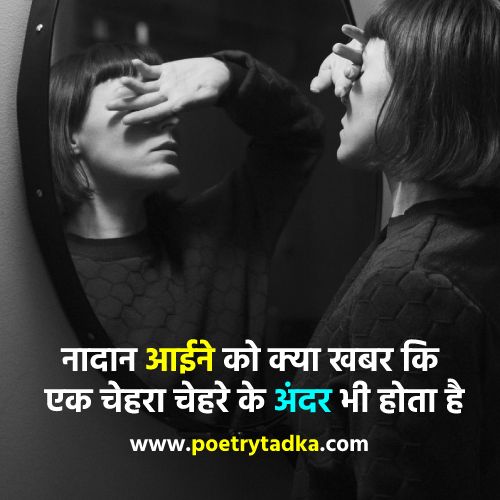 नादान आईने को क्या खबर कि
एक चेहरा चेहरे के अंदर भी होता है।

Naadaan aaine ko kya khabar ki
ek chehra chehre ke andar bhi hota hai.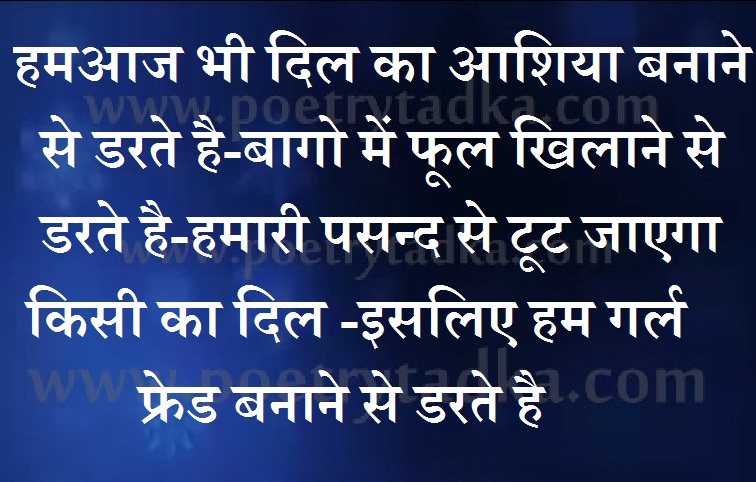 हम आज भी दिल का आशिया बनाने से डरते है
बागो में फूल खिलाने से डरते है
हमारी पसन्द से टूट जाएगा किसी का दिल
इसलिए हम गर्ल फ्रेड बनाने से डरते है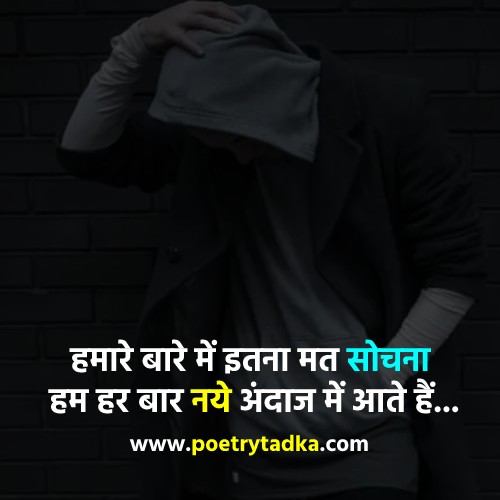 हमारे बारे में इतना मत सोचना
हम हर बार नये अंदाज में आते हैं...

Hamare bare mein itna mat sochna.
Ham har bar naye andaj me ate hain.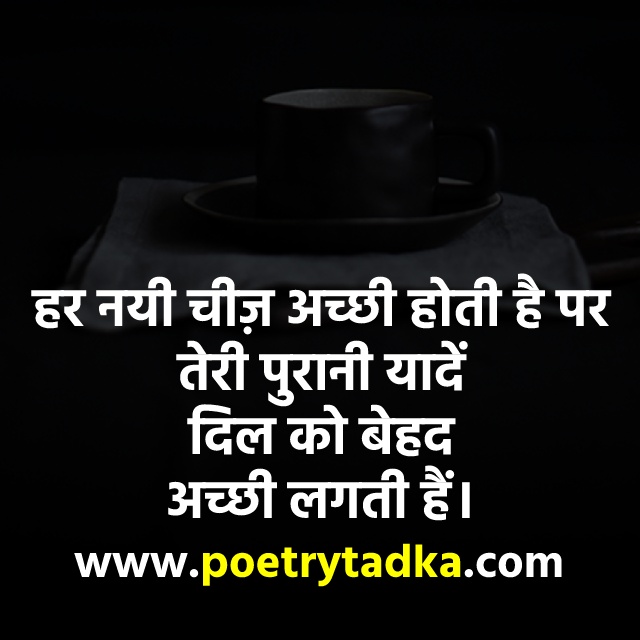 हर नयी चीज़ अच्छी होती है पर,
तेरी पुरानी यादें दिल को बेहद अच्छी लगती हैं।
Every new thing is good but,
your old memories are very fond of heart.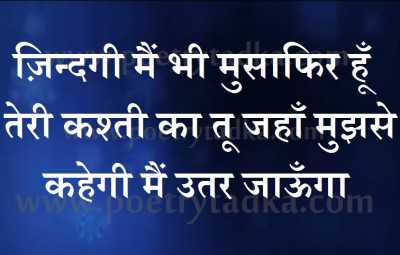 ज़िन्दगी मैं भी मुसाफिर हूँ तेरी कश्ती का

तू जहाँ मुझसे कहेगी मैं उतर जाऊँगा