Judai Shayari
Welcome to Judai Shayari, Quotes & status in Hindi all in one. At this page you can find out ll in one जुदाई शायरी, Judai Shayari, Judai Quotes and Judai status and many more Judai Shayari in Hindi at poetry tadka.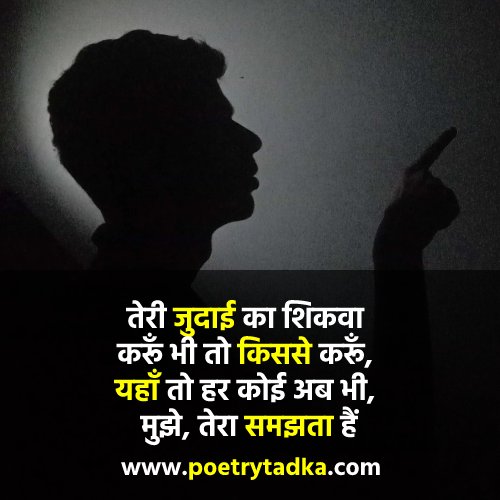 अगर मुझसे मोहब्बत नहीं तो रोते क्यों हो
तन्हाई में मेरे बारे में सोचते क्यों हो
अगर मंज़िल जुदाई है तो जाने दो मुझे
लौट के कब आओगे पूछते क्यों हो।

तेरी जुदाई का शिकवा करूँ भी तो किस से करूँ,
यहाँ तो हर कोई अब भी, मुझे, तेरा समझता हैं
Teri judai ka karun bhi to kis se karun
Yahan to har koi abh bhi mujhe tera samajhta hai.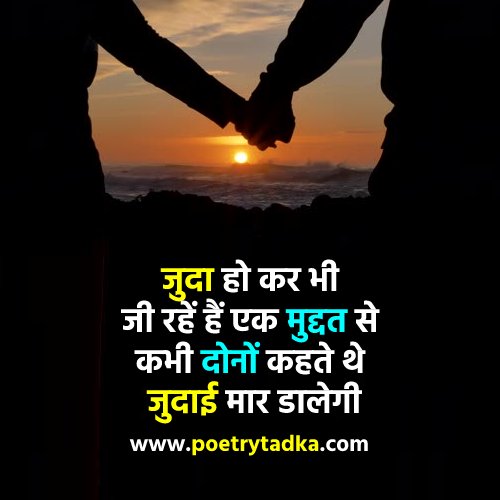 जुदा हो कर भी जी रहें हैं एक मुद्दत से
कभी दोनों कहते थे जुदाई मार डालेगी
Juda hokar bhi jee rahe hain aik muddat se
Kabhi dono khte the judai maar dalegi.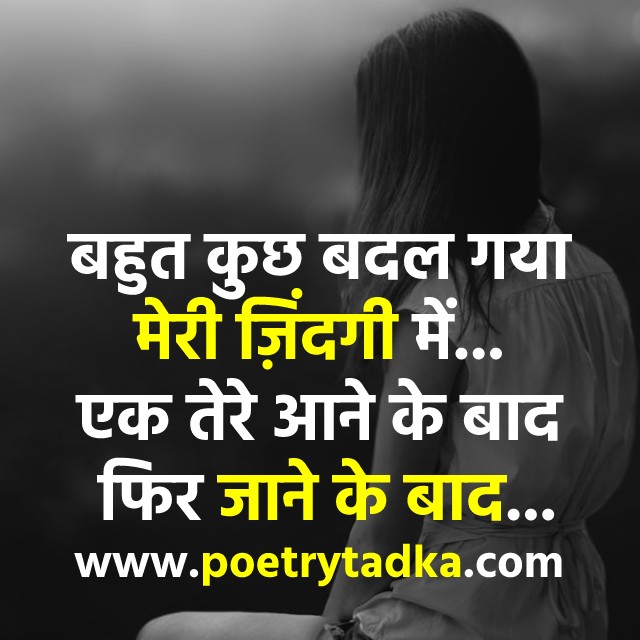 बहुत कुछ बदल गया मेरी ज़िंदगी में
एक तेरे आने के बाद फिर जाने के बाद
A lot has changed in my life,
one after you come again after you go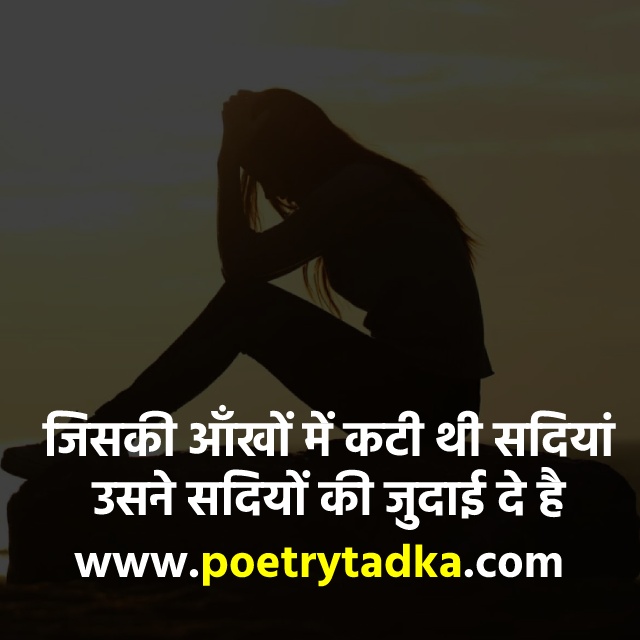 जिसकी आँखों में कटी थी सदियां,
उसने सदियों की जुदाई दे है।
Whose eyes were lived centuries,
He has given a separation of centuries.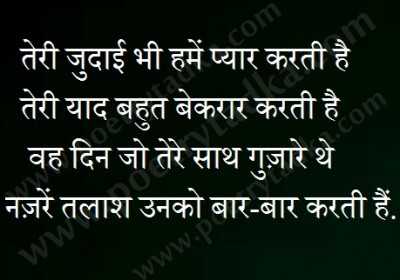 तेरी जुदाई भी हमें प्यार करती है,
तेरी याद बहुत बेकरार करती है,
वह दिन जो तेरे साथ गुज़ारे थे,
नज़रें तलाश उनको बार-बार करती हैं.
Teri judia bhi hamen pyar karti hai
teri yaad bahot bekaraar karti hai
wah din jo tere sath gujre the
nazren talsh unko baar baar karti hain.