Intezaar Shayari
Hi friend now you are Intezar Shayari page collection page. And here you can read intezaar shayari in Hindi, intezaar status for whatsapp and many more shayari on intezaar in Hindi.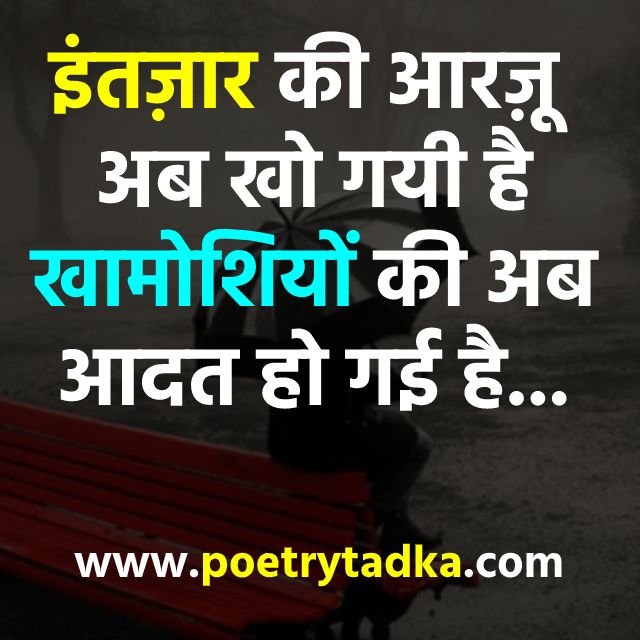 इंतज़ार की आरज़ू अब खो गयी है
खामोशियों की अब आदत हो गई है।
the hope of waiting is now lost
silence has become a habit.
उनका भी कभी हम दीदार करते है

उनसे भी कभी हम प्यार करते है

क्या करे जो उनको हमारी जरुरत न थी पर

फिर भी हम उनका इंतज़ार करते है
इंतजार रहेगा तु आ ना आ,इरादे का पक्का हूँ ऊपर से आशिक भी तेरा हूँ.

सीने से लगा के सुन वो धड़कन जो तुझसे मिलने के इंतजार में है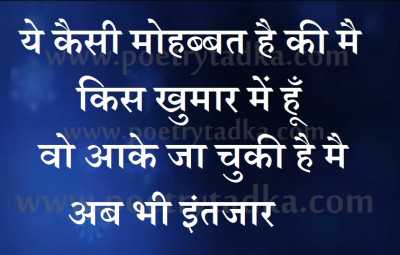 ये कैसी मोहब्बत है की मै किस खुमार में हूँ

वो आके जा चुकी है मै अब भी इंतजार मे हूँ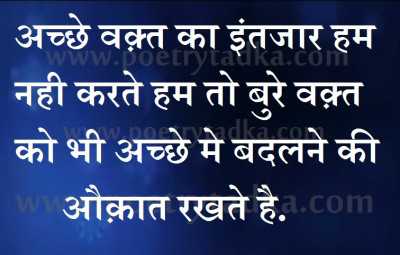 अच्छे वक़्त का इंतजार हम नही करते

हम तो बुरे वक़्त को भी अच्छे मे बदलने की औक़ात रखते है.