Acchi Acchi Shayari
Hey friends you are looking Acchi Acchi Shayari to express your Achi feeling. Please be with poetry tadka अच्छी अच्छी शायरी page and read latest अच्छी वाली शायरी at poetry tadka. And we hope you guys like our Achi Shayari collections.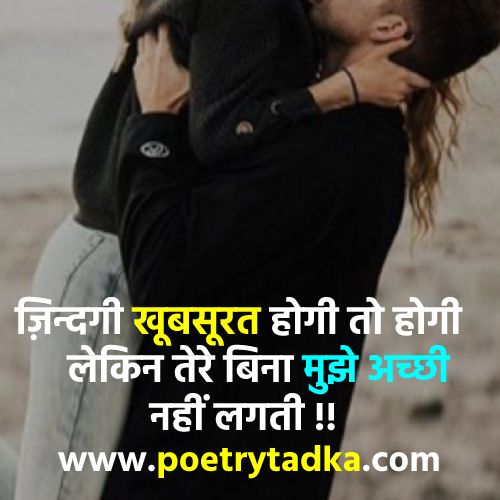 ज़िन्दगी खूबसूरत होगी तो होगी,
तेरे बिना लेकिन मुझे
अच्छी नहीं लगती !!

zindagi khoobasoorat hogi to hogi,
tere bina lekin mujhe
Acchi nahin lagati !!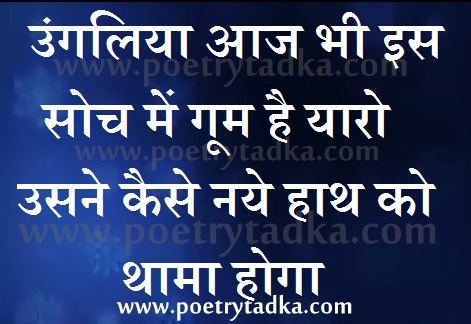 उंगलिया आज भी इस सोच में गूम है यारो

उसने कैसे नये हाथ को थामा होगा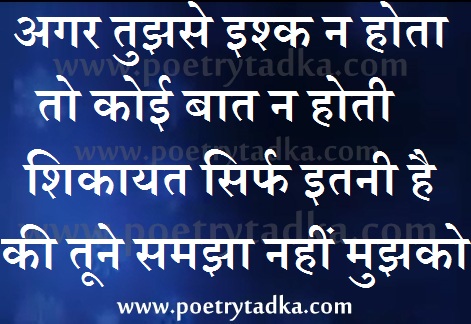 अगर तुझसे इश्क न होता तो कोई बात न होती

शिकायत सिर्फ इतनी है की तूने समझा नहीं मुझको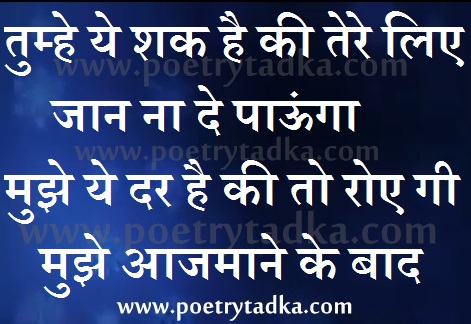 तुम्हे ये शक है की तेरे लिए जान ना दे पाऊंगा 

मुझे ये दर है की तो रोए गी मुझे आजमाने के बाद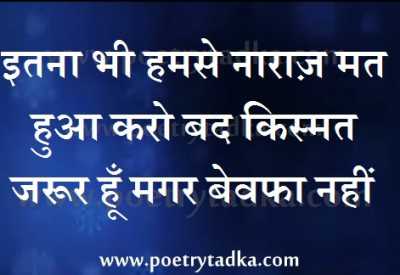 इतना भी हमसे नाराज़ मत हुआ करो

बद किस्मत जरूर हूँ मगर बेवफा नहीं