Soch Shayari
Looking latest Achi Soch Shayari be with us and read अच्छी सोच शायरी in Hindi only on poetry tadka.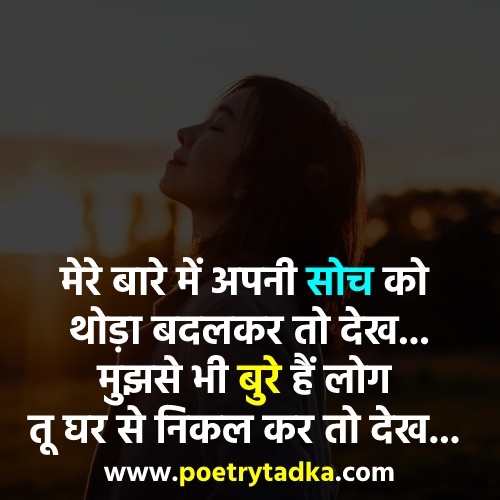 मेरे बारे में अपनी सोच को
थोड़ा बदलकर तो देख
मुझसे भी बुरे हैं लोग
तू घर से निकल कर तो देख
Mere baare meun apani soch ko,
thoda badalakar to dekh.
Mujhase bhee bure haun log,
too ghar se nukal kar to dekh.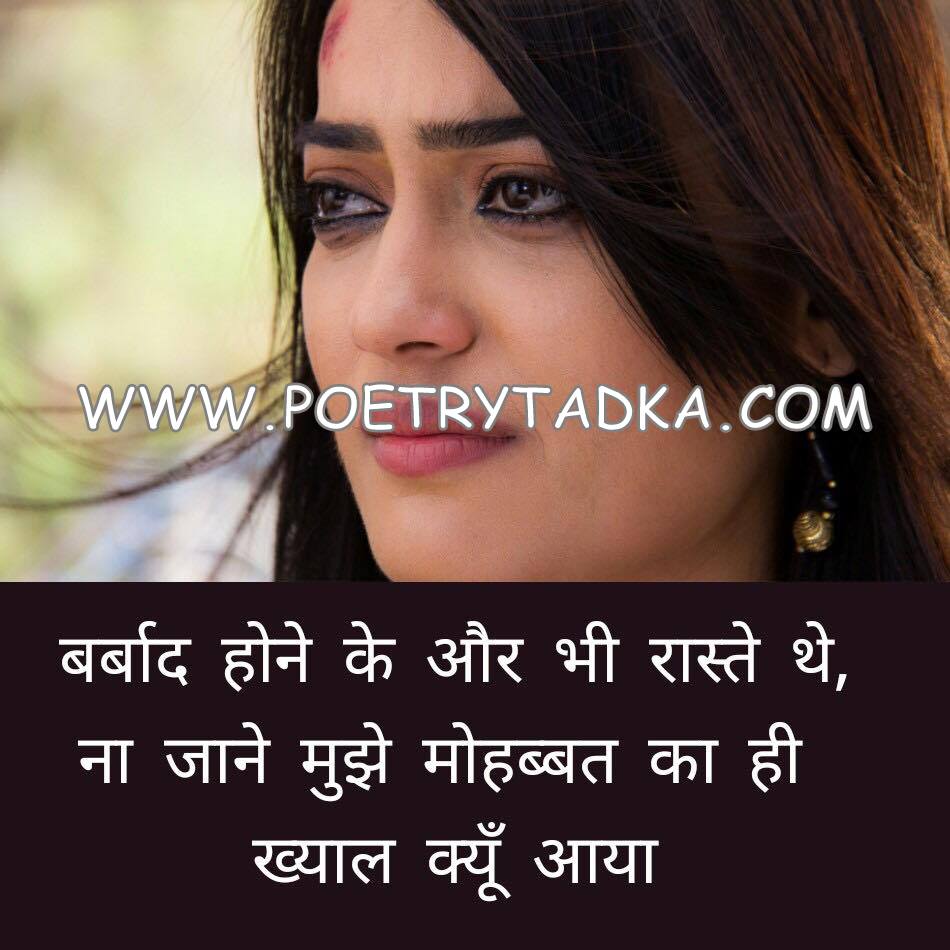 रह ना पाओगे, कभी भुला कर देख लो
यकीन नहीं आता, तो आजमां कर देख लो.
हर जगह महसूस होगी कमी हमारी.
अपनी महफिल को कितना भी सजा कर देख लो..

rah na paoge, kabhi bhula kar dekh lo
yakeen nahin aata, to aajamaan kar dekh lo.
har jagah mahasoos hogee kami hamaari.
apani mahaphil ko kitana bhi saja kar dekh lo..

हम इसलिए तुमसे मोहब्बत करते हैं
कि हमारा तो कोई नहीं, तुम्हारा तो कोई हो

ham isalie tumase mohabbat karate hain
ki hamaara to koy nahin, tumhaara to koy ho

कुछ इस तरह खूबसूरत रिश्ते टूट जाया करते हैं
जब दिल भर जाता है तो लोग अक्सर रूठ जाया करते हैं

kuchh is tarah khoobasoorat rishte toot jaaya karate hain
jab dil bhar jaata hai to log aksar rooth jaaya karate hain


बिखरे है अश्क कोई साज नही देता
खामोश है सब कोई आवाज नही देता
कल के वादे सब करते है
मगर क्यू कोई साथ आज नही देता

bikhare hai ashk koy saaj nahi deta
khaamosh hai sab koy aavaaj nahi deta
kal ke vaade sab karate hai
magar kyoo koy saath aaj nahi deta