Emotional Quotes
Emotional quotes in hindi - See here largest collection Hindi quotes emotional in Hindi with image at poetrytadka. Express your feeling with Hindi"s largest collections emotional quotes website with poetrytadka. Read, Post and share your favorite Hindi emotional quotes on Facebook, Instagram, Google Plus and twitter with friends.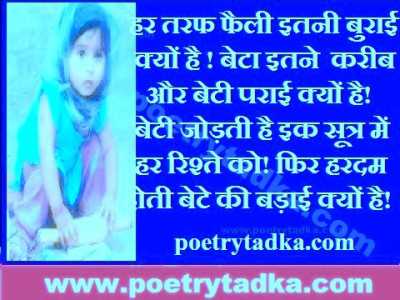 har taraf faile itni burai kyu hai beta itne kareeb aur beti prai kyu hai beti jidti hai ek sutr me har rishte ko fir hardam hoti bete ki bdai kyu hai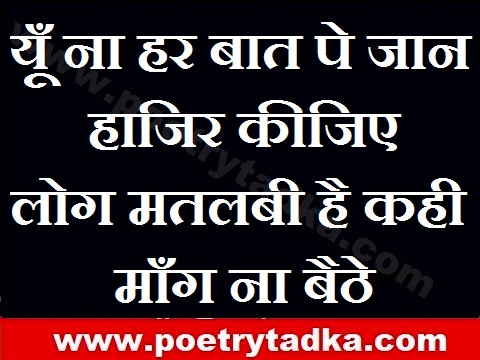 yun naa har baat pe jaan hazir kijiae
log matlabi hai kahi maang na baithe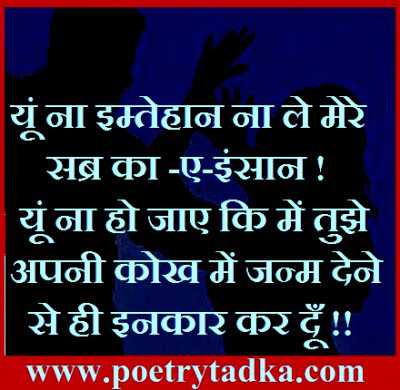 yun na imtihan le mere sabr ka ae insan !
yun na ho jaae ki me tujhe apni kokh me jnam dene se inkaar kar doon !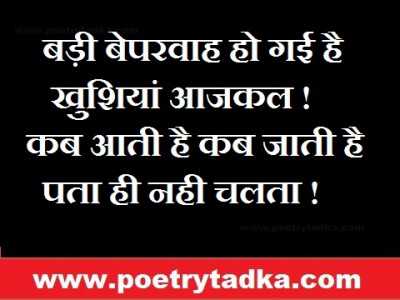 बड़ी बेपरवाह हो गई है खुशियां आजकल !
कब आती है कब जाती है पता ही नही चलता !!
हजारो वादे कर रहे हो आज मुझे पाने के लिए
एक बहाना भी बहुत होगा तुमको कल मुझे छोड़ जाने के लिए !!