Two Line Shayari
This poetry tadka two line post collection and here you can see two line shayari, 2 line shayari, two line shayari in Hindi, 2 line shayari in Hindi and many more 2 line love shayari at this website. Hey guys you are looking short two line shayari to express your feeling on love and sad moments if yes please visit this 2 line shayari page and read awesome two line shayari in Hindi.

साथ मेरे बैठा था पर किसी और के करीब था
वो अपना सा लगने वाला किसी और का नसीब था
Sath mere baitha tha par kisi aur ke kareeb tha
Wo apna sa lagne wala kisi aur ka naseeb tha.
तुम मुझे तोड़ गए
और मैं खुदा से जुड़ गया
You broke me
and I joined God.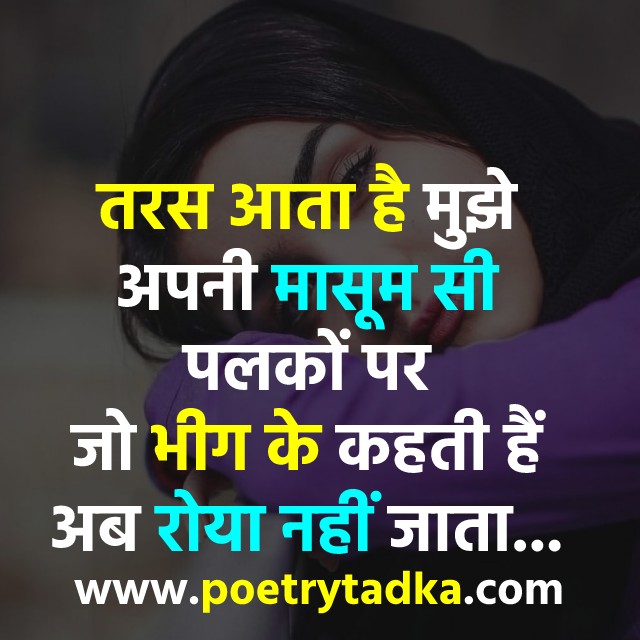 तरस आता है मुझे अपनी मासूम सी पलकों पर
जो भीग के कहती हैं अब रोया नहीं जाता।
I feel sorry for my
innocent eyelashes.
Those who say wet,
I can't cry anymore.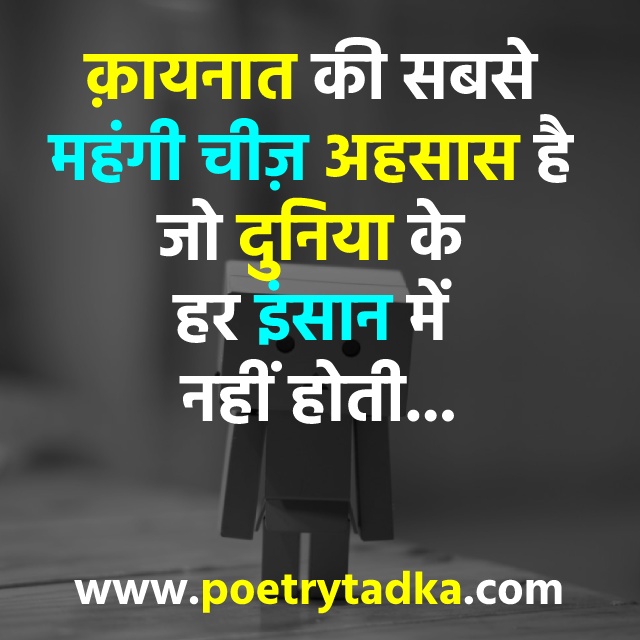 क़ायनात की सबसे महंगी चीज़ अहसास है
जो दुनिया के हर इंसान में नहीं होती।
The most expensive thing in
the universe is the feeling,
Which is not in every
person in the world.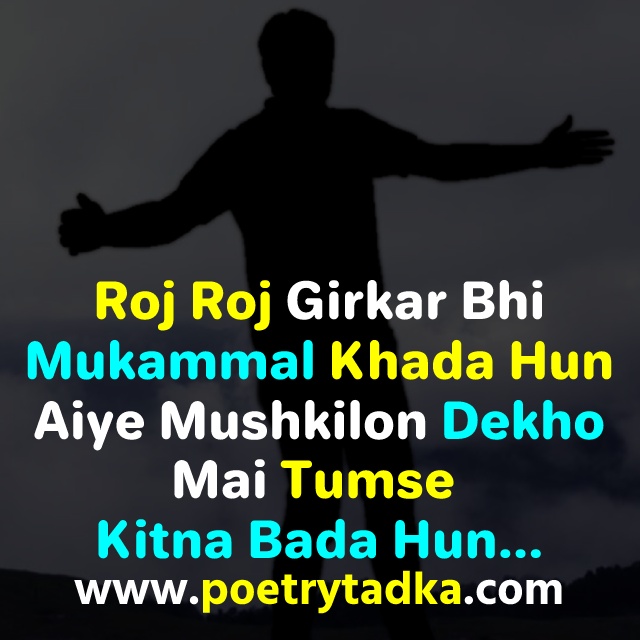 I am standing perfect even
after falling everyday,
O difficulties,
look at me how much
I am bigger than you...
रोज रोज गिरकर भी मुकम्मल खड़ा हूँ
ऐ मुश्किलों देखो मै तुमसे कितना बड़ा हूँ...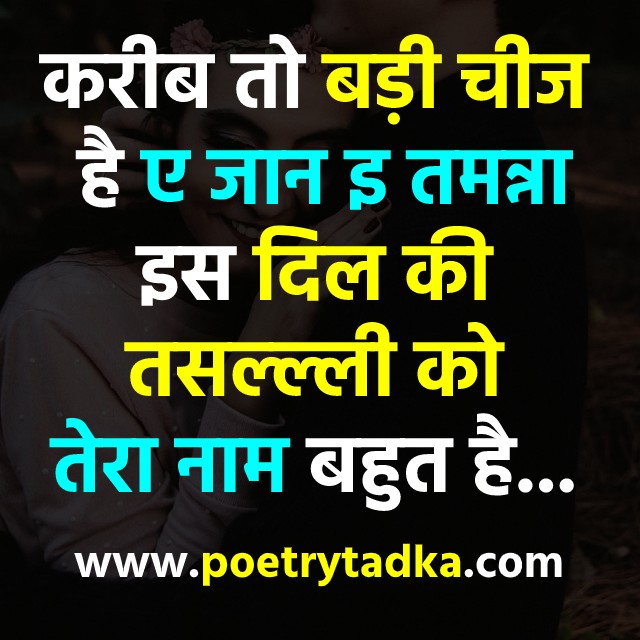 करीब तो बड़ी चीज है ए जान इ तमन्ना,
इस दिल की तसल्ल्ली को तेरा नाम बहुत है।
There is a big thing close
to me, my love and desire.
Your name is a lot for the
comfort of this heart.