Life Shayari
Life is beautiful and hree we have submited some life Shayari in Hindi, good Shayari on life, Life Shayari 2022, English Shayari on Life, My Life My Shayari Hindi, Shayari On Life, latest Hindi best life Shayari and photo wallpaper Shayari on life. Also you can find out Life Shayari in english at poetry tadka. मंज़िल मौत है, जीवन के सफ़र का आनंद लो The destination is death, enjoy the journey of life.
बहुत थक गया हूँ लाइफ में परवाह करते करते
जब से लापरवाह हुआ हूँ आराम से हूँ
I'm so tired of caring about life
Ever since I've been careless, I'm at ease.
Category : Life Shayari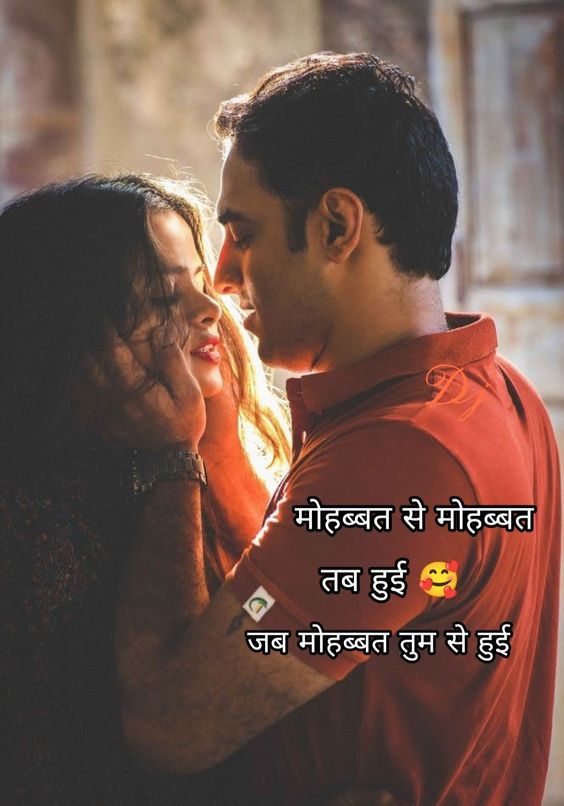 जीवन हमें हमेशा
दूसरा मौका जरूर देता है.
जिसे कल कहते हैं।
Life always gives us a second chance,
which is called tomorrow.
So be happy and keep enjoying.
Category : Life Shayari
यही तो खासियत है, ज़िन्दगी के वो भी
कर्ज चुकाने पड़ते हैं जो कभी लिए ही नहीं
yahee to khaasiyat hai,
zindagee ke vo bhee karj
chukaane padate hain jo
kabhee lie hee nahin.
English Shayari on Life poetry Tadka.

Category : Life Shayari
ज़िन्दगी आपको वो नहीं देगी जो तुम्हे चाहिए,
ज़िंदगी आपको वो देगी जिसके तुम काबिल हो।
Life aapako vo nahin degee jo tumhe chaahie,
Life aapako vo degee jisake tum kaabil ho.
देर लगेगी मगर सही होगा,
हमे जो चाहिए वही होगा।
दिन बुरे हैं ज़िन्दगी नहं।
Der lagegee magar sahee hoga,
hame jo chaahie vahee hoga.
din bure hain Life nahan.
Today's sad Shayari in Hindi for life.
Category : Life Shayari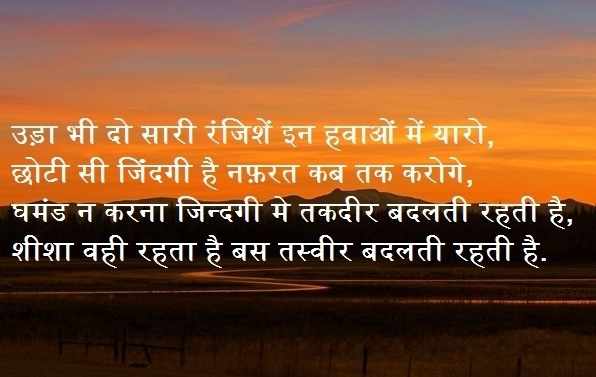 उड़ा भी दो सारी रंजिशें इन हवाओं में यारों।
छोटी सी जिंदगी है नफरत कबतक करोगे।
घमंड न करना जिंदगी में तक़दीर बदलती रहती है।
शीशा वही रहता है बस तस्वीर बदलती रहती है।
Blow away all the enmity in these winds, friends.
Life is short, how long will you hate?
Do not be proud, the fate in life keeps changing.
The mirror remains the same only the picture keeps changing.
Category : Life Shayari