Sad Poetry and Poems in Urdu
Another topic covered on the Poetry Tadka website is sad poetry. And here you can read a huge collection of sad poetry in Urdu. And find out the latest sad poem in Urdu at your loving website.
اگر میں ہار جاؤں گا
تو کیا تم جیت جاؤ گے؟
اگر تم جیت جاؤ گے
تو لو میں ہار جاتا ہوں
Agar Main Haar Jaounga
To Kya Tum Jet Jaogey?
Agar Tum Jeet Jaogey
To Lo Main Haar Jata Hun.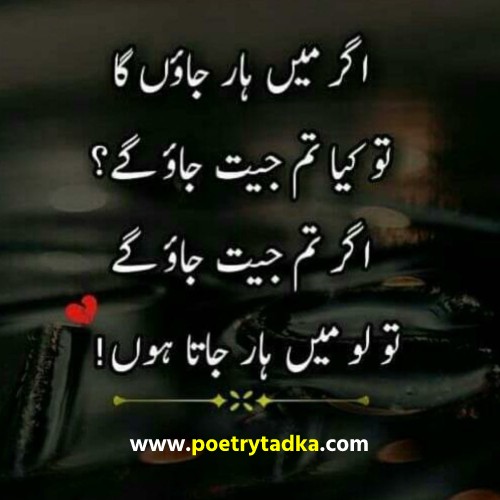 مجھ پر اتنے ستم کیا نہ کرو
اے زندگی مجھے رسوا نہ کرو ے
حقیقت کھلے گی کبھی نہ کبھی تو
خلاف میرے ابھی کوئی فیصلہ نہ کرو
تو نے دیکھا نہیں زندان محبت کا مزہ
خود گناہگار کہتا ہے مجھے رہا نہ کرو
دوستی کر لی اس نے زخموں سے
سو اس کے زخموں کی دوا نہ کرہ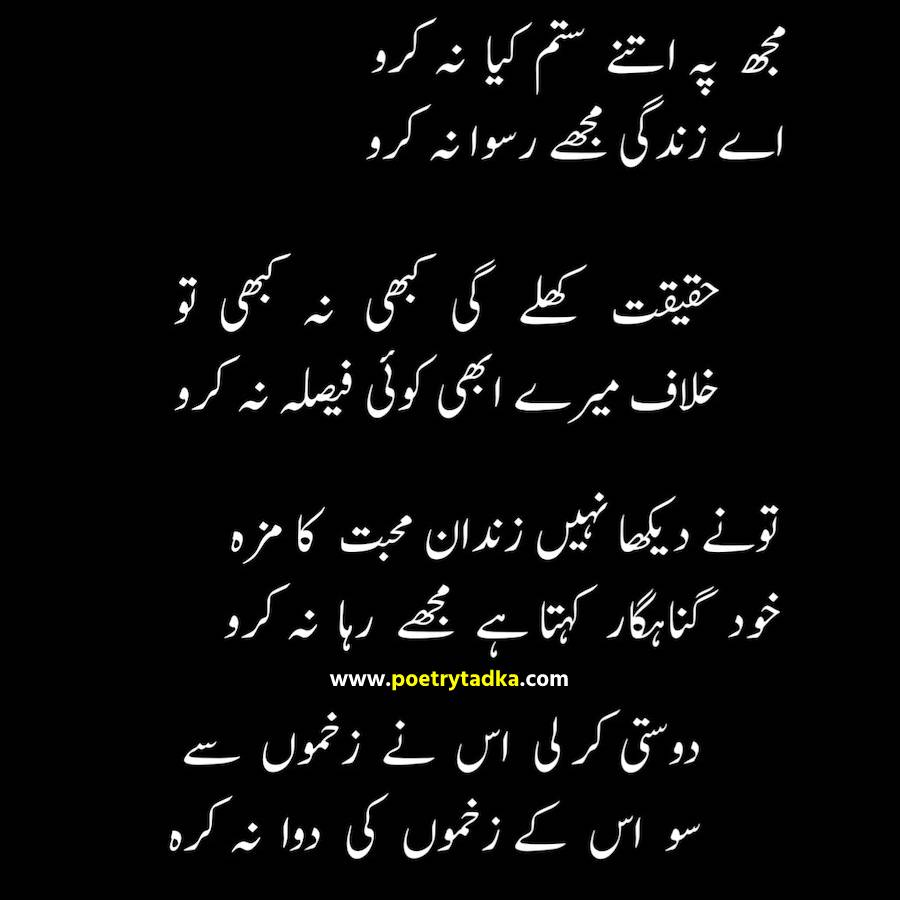 Hamne Samete Sare Drd Tere
Aur Tumse Bus Ek Ham Nahin Sambhale Gaye.
ہم نے سمیٹے سارے درد تیرے
اور تم سے بس اک ہم نہیں سنبھالے گئے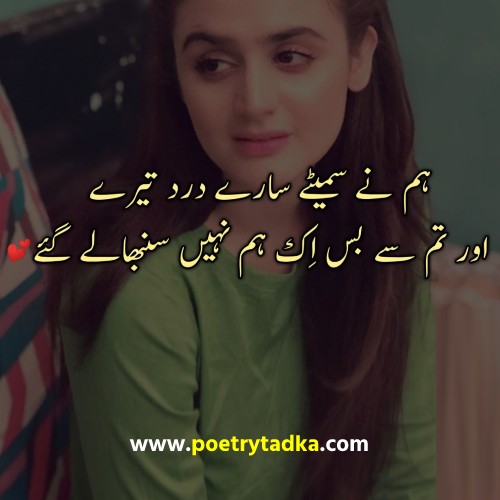 Meri Aankhen Bhi Usi Sakhs Ko hadiya Kardo
Jo Sahoolat Se Tumhe Dekhta Rahta Hoga.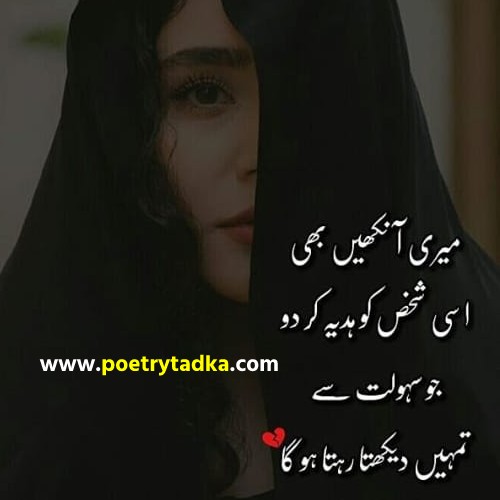 Is Baar Roothengey Nahin
Is Baar Bhula Dengey Tumhen.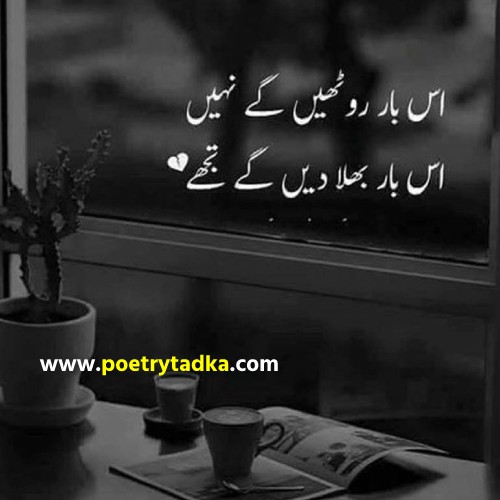 दिल उसके लिए ही मचलता है ठोकर खता है
और सभालता है किसी ने इस कदर कर लिया
दिल पर कब्जा दिल मेरा है पर उनके लिए धडकता है !!