कुछ दिए उन घरो में भी जलाना
जिनके घरो के चिराग तुम्हे रोशन करने में बुझ गाए !!
समझदार एक मै हूँ बाकि सब नादान है !
बस इसी भर्म में घूम रहा आजकल हर इन्सान है !!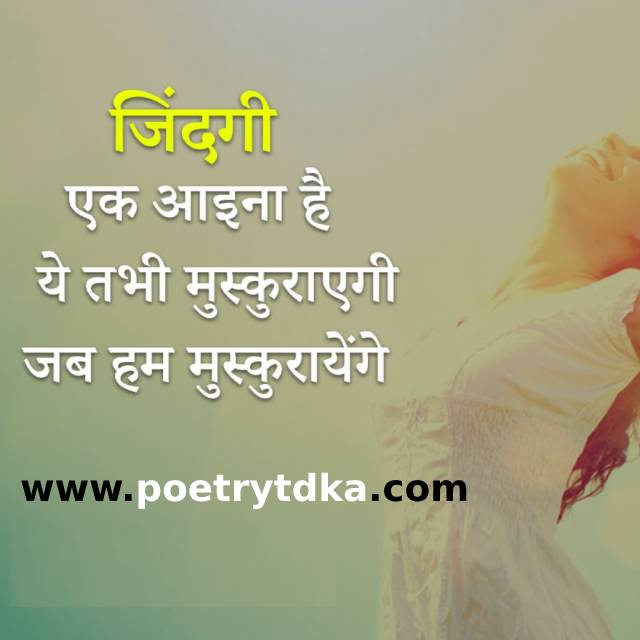 Life sondarya se bharpoor hai, Isey dekheyn mahsoos karen isey poori tarah se jeeyen, Aur apne sapno ki poorti ke liye poori koshish kare. life suvichar in hindi at poetry tadka.
मुसीबतों में मत घबराओ, क्योंकि सितारे अंधेरे में ही चमकते हैं।
किसी को माफ करके अच्छे बन जाओ लेकिन उसपर दोबारा ऐतबार करके बेवक़ूफ़ मत बनो।
Forgive someone become good Suvichar of the day.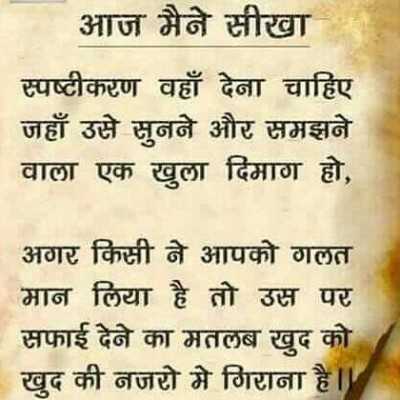 Aaj maine seekha suvichar in hindi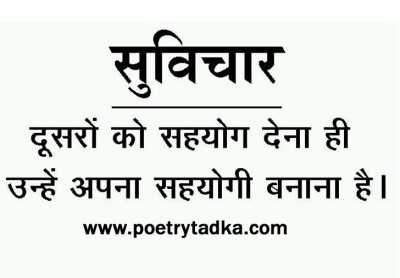 Suvichar:- Doosron ko sahyog dena he unhen apna sahyogi banata hai. Yani tum besahara ho to kisi ka sahara bano, tumko apne aap he sahara mil jayega.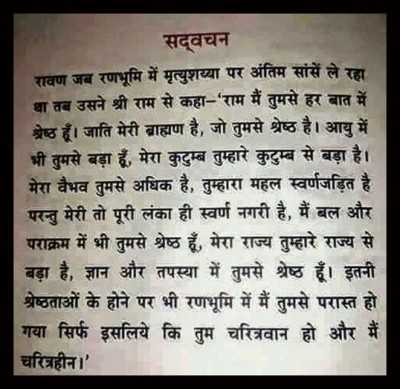 Ravan and Sri Ram Ka conversation.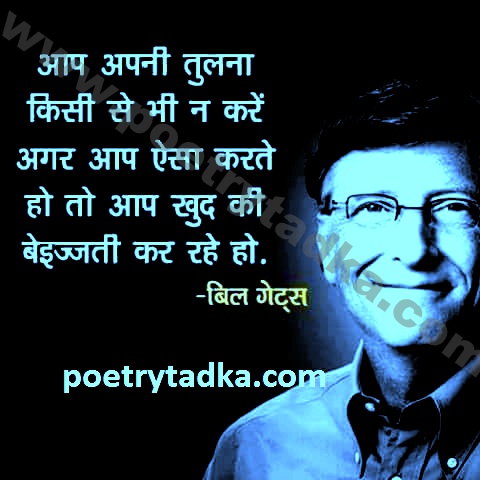 aap apni tulna kisi se bhi mat karo agar aap aesa karte hai to aap khud ki bezzti kar rhe hai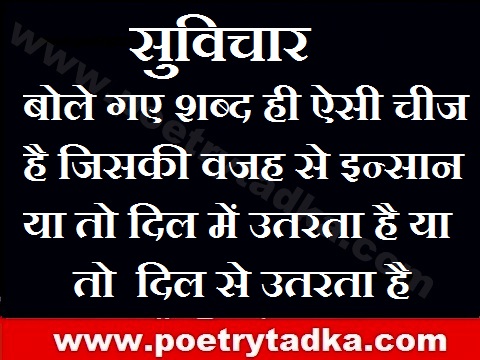 bole gae shabd hi aesi chiz hai
jiski wzah se insan ya to dil me
utarta hai ya to dil se utarta hai !!