Hindi Quotes
A good line quotation can impact our life. And it would be game changer of any human. And here we have published some slected Hindi Quotation with images. And we hope you guys like below Quotes in Hindi collection. Read, Post and share your favorite Hindi Quotes on social platform like FB, Insta, Whatsapp and twitter with friends. Daily new and unique best Quotation in Hindi at poetry tadka website.
प्रत्येक कर्म बीज
के समान होता है...
और जैसा आप
बीज बोऐंगे
वैसा ही
फल पाएंगे...
Pratyek karma beej ke
samaan hota hai...
Aur jaisa aap beej boainge
vaisa hee phal paenge...
Category : Hindi Quotes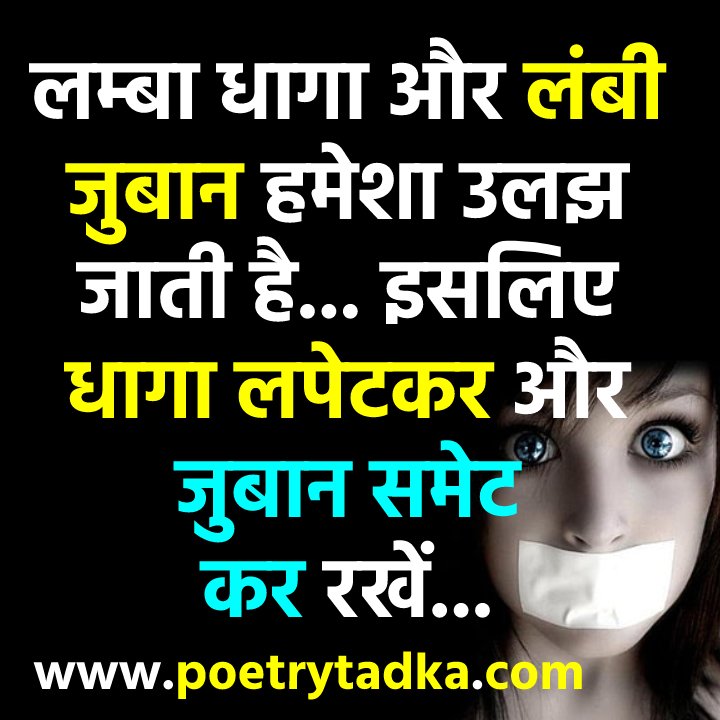 लम्बा धागा और लंबी जुबान
हमेशा उलझ जाती है
इसलिए धागा लपेटकर
और जुबान समेट कर रखें।
Lamba dhaaga aur lambee jubaan
hamesha ulajh jaatee hai.
Isalie dhaaga lapetakar
aur jubaan samet kar rakhen.

Category : Hindi Quotes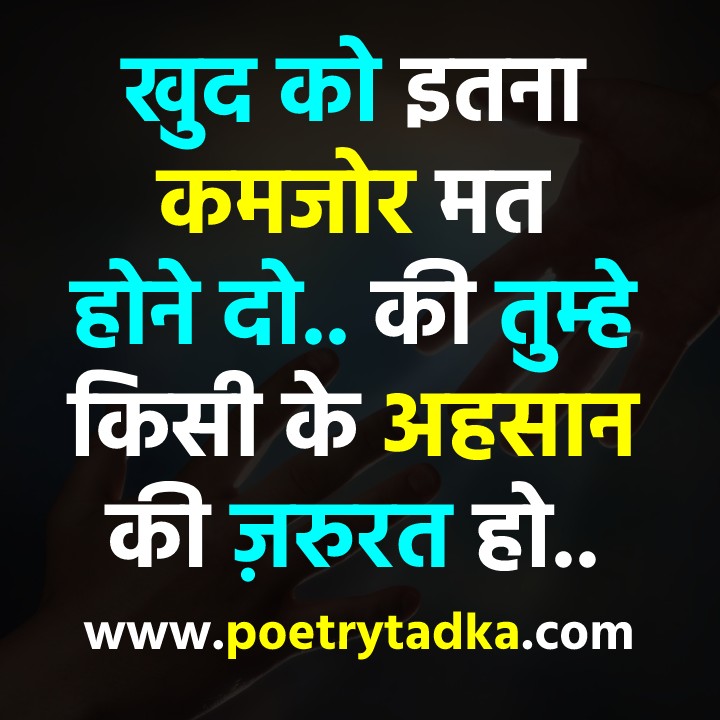 खुद को इतना कमजोर मत होने दो
की तुम्हे किसी के अहसान की ज़रुरत हो।
Khud ko itana kamajor
mat hone do kee tumhe
kisee ke ahasaan kee
zarurat ho.

Category : Hindi Quotes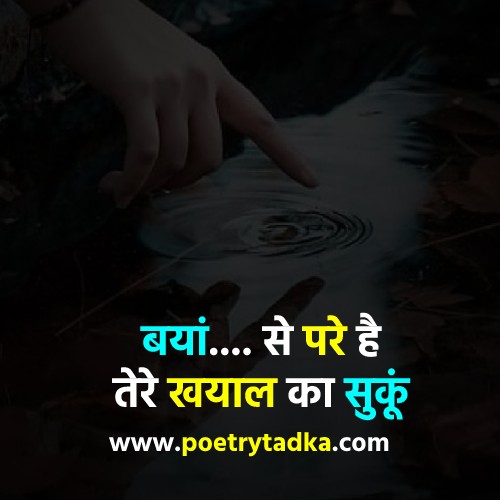 बयां.... से परे है
तेरे खयाल का सुकूं..... !!!!!!
I can't describe the relief
that comes from thinking of you.
Category : Hindi Quotes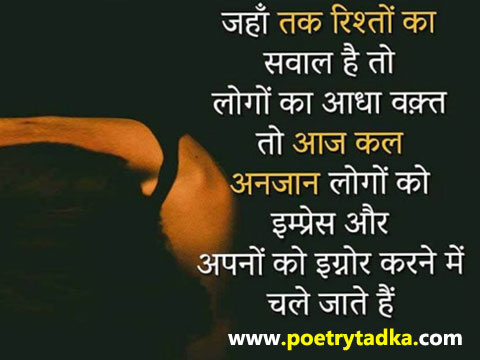 दुनिया में रहने की दो सबसे अच्छी जगह हैं.
या तो किसी के दिल में या किसी की दुआओं में
There are two best places
to live in the world.
Either in someone's heart or
in someone's prayers.
जहाँ तक रिश्तों का सवाल है
तो लोगों का आधा वक़्त तो आज कल
अनजान लोगों को इम्प्रेस और
अपनों को इग्नोर करने में चले जाते हैं
Jahaan tak rishton ka savaal hai.
To logon ka aadha vaqt to aaj kal
anajaan logon ko impres aur apanon
ko ignor karane mein chale jaate hain.
Category : Hindi Quotes