Cute Shayari
Read all in one cute shayari in Hindi and English fonts. Also read cute shayari on dosti, cute shayari for boyfriend, shayari on cute smile, cute love shayari and many more at poetry tadka.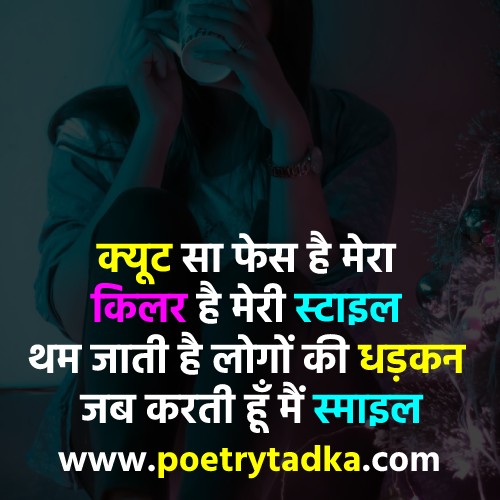 क्यूट सा फेस है मेरा
किलर है मेरी स्टाइल
थम जाती है लोगों की धड़कन
जब करती हूँ मैं स्माइल
I have a cute face
Killer is my style
People's heartbeat stops
when i smile.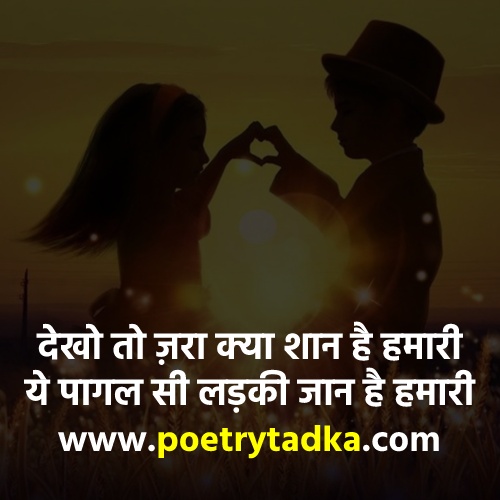 देखो तो ज़रा क्या शान है हमारी
ये पागल सी लड़की जान है हमारी
Look what is my pride,
This crazy girl is my life.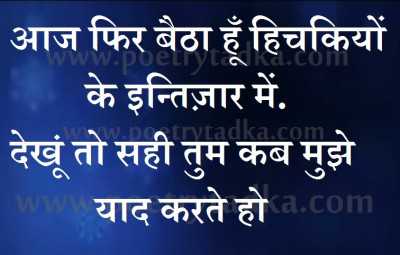 आज फिर बैठा हूँ हिचकियों के इन्तिज़ार में.

देखूं तो सही तुम कब मुझे याद करते हो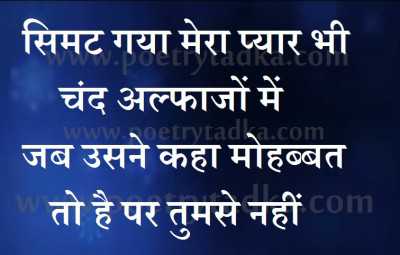 सिमट गया मेरा प्यार भी चंद अल्फाजों में

जब उसने कहा मोहब्बत तो है पर तुमसे नहीं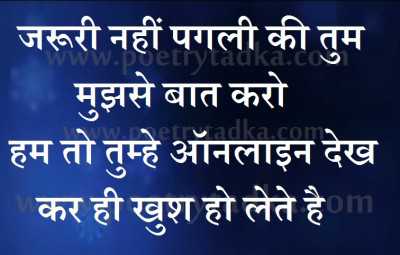 जरूरी नहीं पगली की तुम मुझसे बात करो

हम तो तुम्हे ऑनलाइन देख कर ही खुश हो लेते है