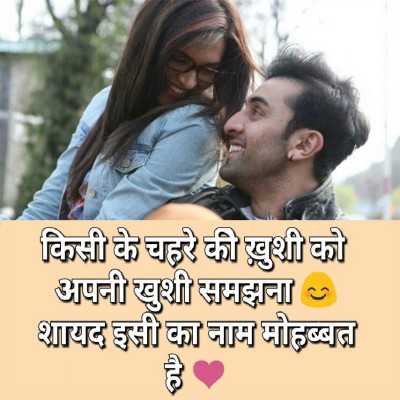 किसी के चेहरे की ख़ुशी को अपनी ख़ुशी समझना 
सायद इसी का नाम मोहब्बत है 
Category : Khushi Shayari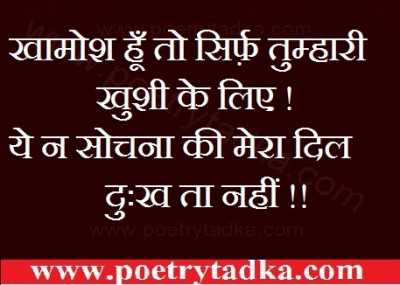 खामोश हूँ तो सिर्फ़ तुम्हारी खुशी के लिए !
ये न सोचना की मेरा दिल दुःखता नहीं !!
Category : Khushi Shayari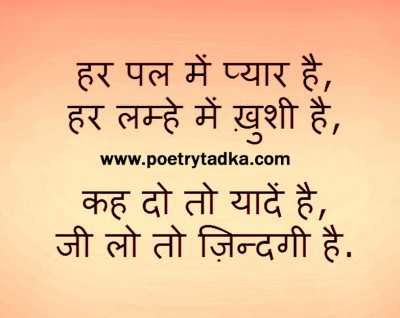 Har pal me love (pyar) hai, har lamhe me khushi hai. kahdo to yaaden hain aur jee lo to zindagi hai. Love suvichar in Hindi at poetry tadka.
Category : Khushi Shayari
तुम्हारी खुशियों के ठिकाने बहुत होंगे मगर
हमारी बेचैनियों की वजह बस तुम ही हो
Category : Khushi Shayari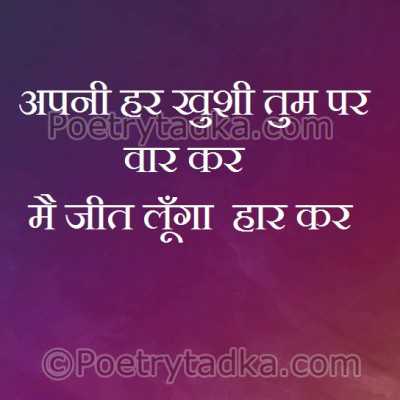 apni har khushi tum par war kar
mai geet longa tum ko har kar
Category : Khushi Shayari