Khushi Shayari
Khushi Shayari, Khushi Quotes In Hindi खुशी की शायरी latest post khushi shayari, shayari on khush, khushi ki shayari, khushi shayari in hindi, khushi quotes and many more.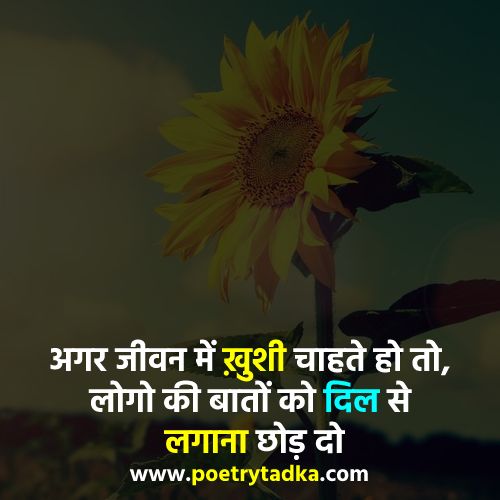 अगर जीवन में ख़ुशी चाहते हो तो,
लोगो की बातों को दिल से लगाना छोड़ दो

Agar jeevan mein khushi chaahate ho to,
logo kee baaton ko dil se lagaana chhod do.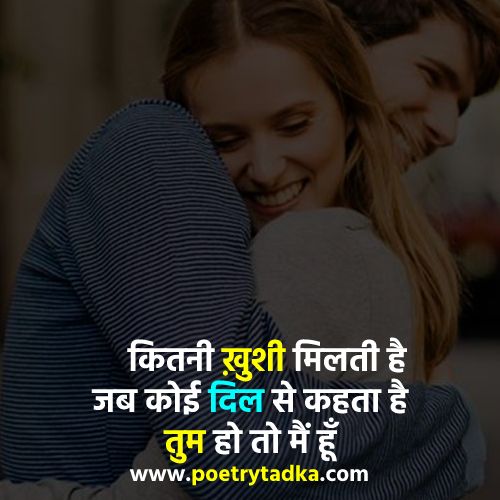 कितनी ख़ुशी मिलती है
जब कोई दिल से कहता है,
तुम हो तो मैं हूँ !!,,

Kitni khushi milti hai
jab koee dil se kahta hai,
tum ho to main hoon !!,,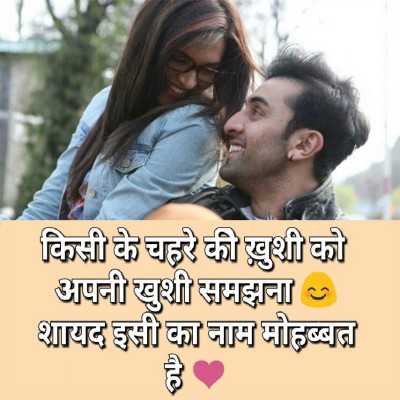 किसी के चेहरे की ख़ुशी को अपनी ख़ुशी समझना 

सायद इसी का नाम मोहब्बत है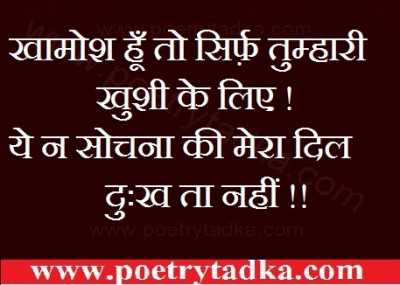 खामोश हूँ तो सिर्फ़ तुम्हारी खुशी के लिए !

ये न सोचना की मेरा दिल दुःखता नहीं !!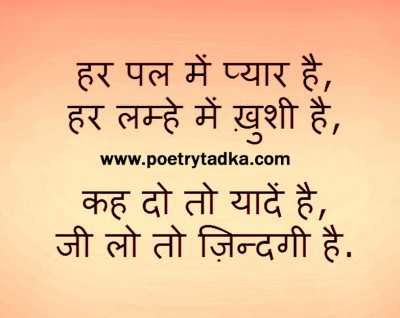 Har pal me love (pyar) hai, har lamhe me khushi hai. kahdo to yaaden hain aur jee lo to zindagi hai. Love suvichar in Hindi at poetry tadka.