Husn Shayari
Looking Husn Shayari be with as as now you are Sundarta Par Phayari page collection. And here you can read latest Husn Shayari on Sundarta in Hindi.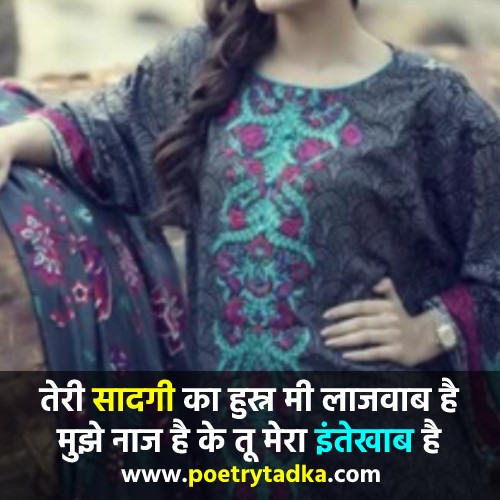 तेरी सादगी का हुस्न मी लाजवाब है
मुझे नाज है के तू मेरा इंतेखाब है.
Teri sadgi ka husn bhi lajawab hai
mujhey naaz hai ki too mera intekhab hai.

क्या पूछते हो हमसे हुस्न की तारीफ़
हमें जिस से मोहब्बत हुई, वो ही सबसे हसीं
Kya poochhte ho humse husn ki tareef
hamen jis se mohabbat hui wo sabse hansi.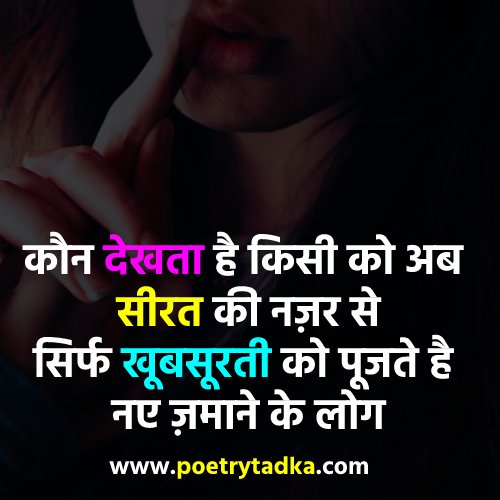 कौन देखता है किसी को अब
सीरत की नज़र से,
सिर्फ खूबसूरती को पूजते है,
नए ज़माने के लोग।

Kaun dekhata hai kisee ko ab
seerat kee nazar se.
Sirph sundrta ko poojate hai,
nae zamaane ke log.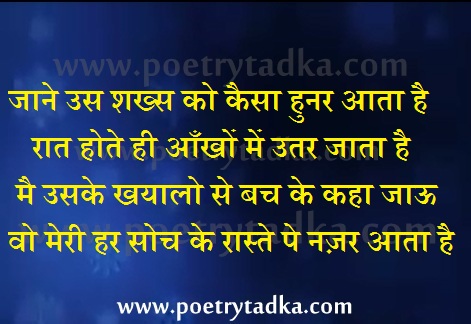 जाने उस शख्स को कैसा हुनर आता है

रात होते ही आँखों में उतर जाता है

मै उसके खयालो से बच के कहा जाऊ

वो मेरी हर सोच के रास्ते पे नज़र आता है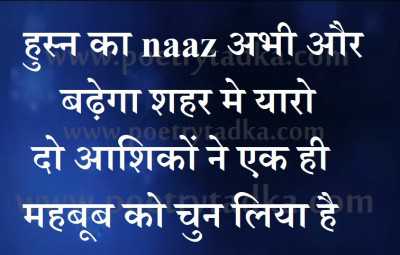 हुस्न का naaz अभी और बढ़ेगा शहर मे यारो

दो आशिकों ने एक ही महबूब को चुन लिया है
वो हुस्न ही क्या जिसे नाज ना हो..

और वो इश्क ही क्या जिसमें आग ना हो