Yaad Shayari
Yaad shayari is a famous page by the poetry tadka community. So at this page find out yaad quotes, yaad status and yaad shayari in Hindi. And here is a example of yaad shayri ""I have seen the nights turn by side, your Yaad comes everywhere". So full collection go below and read yaad status.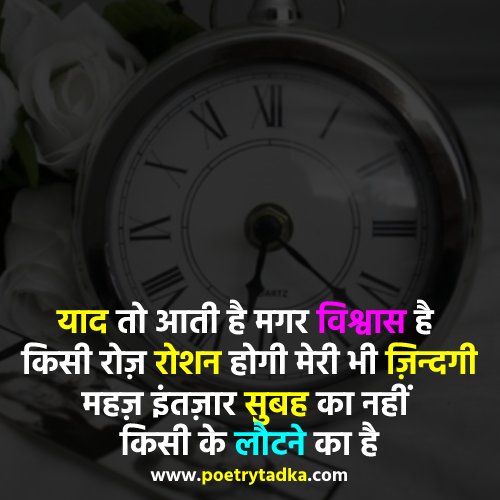 याद तो आती है, मगर विश्वास है,
किसी रोज़ रोशन होगी मेरी भी ज़िन्दगी,
महज़ इंतज़ार सुबह का नहीं किसी के लौटने का है।
Yaad to aati hai, magar vishvaas hai,
kisi roz roshan hogi meri bhi zindagi,
mahaz intazaar subah ka nahin
kisi ke lautane ka hai.

Category : Yaad Shayari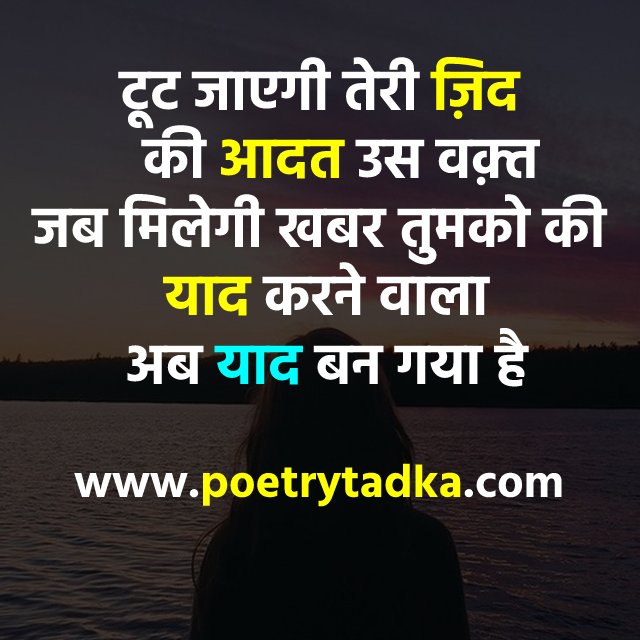 टूट जाएगी तेरी ज़िद की आदत उस वक़्त
जब मिलेगी खबर तुमको की
याद करने वाला
अब याद बन गया है।
toot jaegee teree zid kee aadat us vaqt
jab milegee khabar tumako kee
yaad karane vaala,
ab yaad ban gaya hai

Category : Yaad Shayari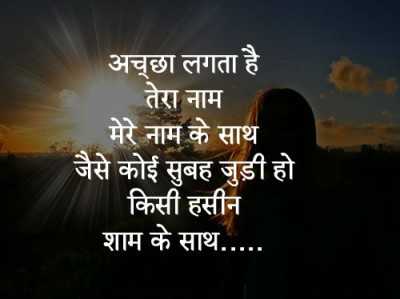 दिन बीत जाते है सुहानी यादे बन कर
बाते रह जाती है कहानी बन कर
पर प्यार तो हमेशा दिल के करीब रहेंगे
कभी मुस्कान तो कभी आंखो का पानी बन कर
याद शायरी,Yaad shayari, yaad status, yaad quotes
Category : Yaad Shayari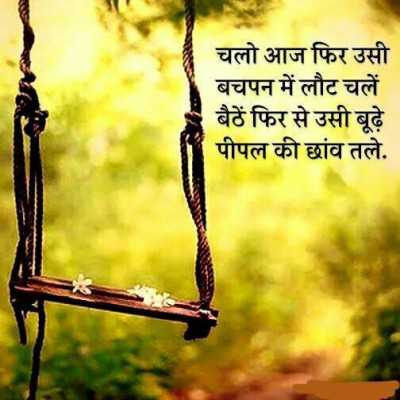 कभी फुर्सत मिले तो याद कर लेना,
हम तो एक हिचकी से भी खुश हो जाएंगे
याद शायरी,Yaad Shayari, Yaad Status, Yaad Quotes
Category : Yaad Shayari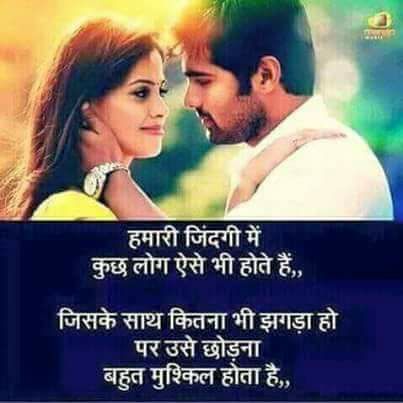 मेरी यादो मे तुम हो,
या मुझ मे ही तुम हो,
मेरे खयालो मे तुम हो,
या मेरा खयाल ही तुम हो,
दिल मेरा धडक के पूछे,
बार बार एक ही बात,
मेरी जान मे तुम हो,
या मेरी जान ही तुम हो
याद शायरी,Yaad Shayari, Yaad Status, Yaad Quotes
Category : Yaad Shayari