Urdu Poetry
Urdu Poetry, Urdu Poem, Poem In Urdu, Give the fun feeling to your loved one through reciting the Urdu poetry or urdu Poem at poetry tadka website.

It is well said that there is no definition of love. It takes place anywhere and anytime between two spirit. Just doing the love is not enough, one should have a great sense that how to express it to your loved one. It is good to express this feeling in some poetic sense that stimulates your mind to do something better. Hence, you would have to insist on this statement that how to say I love you. Due to climate and culture of the Indian society, each love bird cannot dare to appreciation the phrase I love you. Persons, who dare to showcase this feeling, are referred as the non-respected person in the society. It does not mean that you have to leave your love partner in the abandoned condition.

Greeting the deity feeling of your boyfriend and singing the Urdu poetry are two superb considerations to be happy. Having sung this wisely word, they are feeling some amazing their feeling. In this way, these couple can be surrounded by the positive aura. Knowing the behavior of nature of the concerned person, you would have to sing impressive quote to get in touch with leisure and fun.

Before the intake of the particular urdu Poem, you would have to ensure that it cannot tease to your loved one. If you have the lack of affluent word and wisdom to cheers their mind, then you would have to approach on the online portal, where you can find plenty of message in shyari. Do not move in forward direction and grab such word string from prestigious business hub. If you want to tell the fun message in the most widely and accepted languaue in india, then you would have to take the appreciation of urdu Poem. To know more information, you have to browse our web portal..


kamzoor insaan kabhi maaf nahi karta
q ke maaf karna majboot logo ka kaam hai
कमज़ोर इंसान कभी माफ़ नहीं करता
क्यू के माफ़ करना मजबूत लोगो का काम है
darakth jit na ucha hoga uska saya utna hi lamba hoga
is liye ucha banne ki bajaye bada banne ki kosish kren
दरख्त जित न ऊंचा होगा उसका साया उतना ही लम्बा होगा
इस लिए ऊचा बन्ने की बजाये बड़ा बनने की कोशिश करें
rishte khoon se nahi ehsaas ke hote hai
agar ehsaan nahi hai to apne bhi ajbani lagte hai
रिश्ते खून से नहीं एहसास के होते है
अगर एहसान नहीं है तो अपने भी अजबनी लगते है
jism ko maut aati hai kirdar ko nahi
apne kirdaar ko nehtar banao
q ke log tumhe maut ke baad bhi yaad karen
जिस्म को मौत आती है किरदार को नहीं
अपने किरदार को नेहतर बनाओ
क्यू के लोग तुम्हे मौत के बाद भी याद करें
logo ki baten pattharo ki tarah hoti hai
unko peet par ladu ge to ye peet ko tod denge
लोगो की बातें पत्थरो की तरह होती है
उनको पीट पर लडू गए तो ये पीट को तोड़ देंगे
kufr ke baad sab se bada gunha dil dukhana hai
chahe wo kisi momin ka ho ya kisi kafir ka
कुफ्र के बाद सब से बड़ा गुन्हा दिल दुखाना है
चाहे वो किसी मोमिन का हो या किसी काफिर का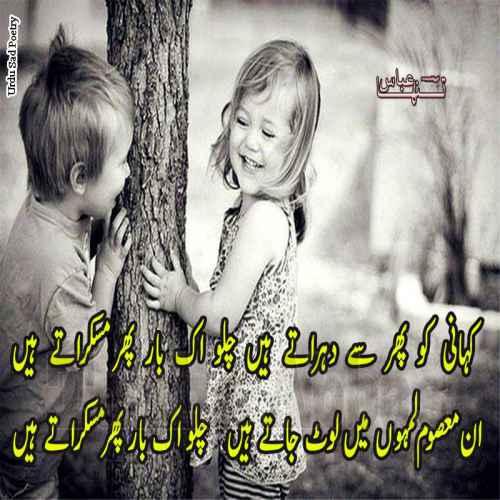 acche logo ki ek khubi ye bhi hoti hai
k unhe yaad rakhna nahi padta wo yaad rehte hai
अच्छे लोगो की एक खूबी ये भी होती है
क उन्हें याद रखना नहीं पड़ता वो याद रहते है
apni zindagi main aise dost shamil karo
jo aaina sa ban kat aap ke saath rahe
अपनी ज़िन्दगी में ऐसे दोस्त शामिल करो
जो आइना सा बन कट आप के साथ रहे