मैंने ख़ामोशी को लफ्ज़ दिए, तुमने लफ़्ज़ों को भी खामोश कर दिया ..!!
Ham mohabbat ke ezhhar me goonge, aur nafrat k ezhaar me muhfut log hain.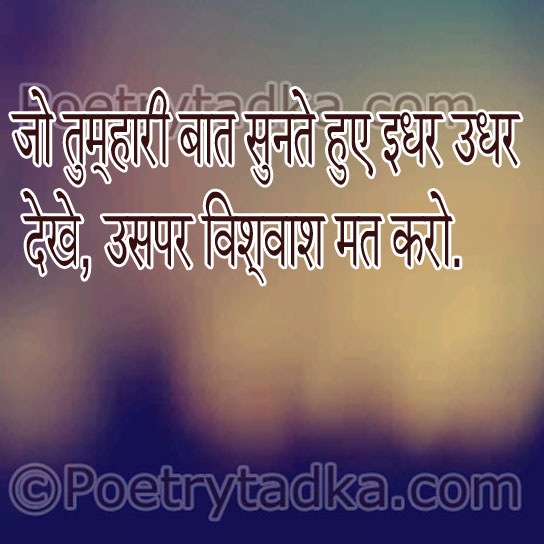 See you around the listening, do not believed him.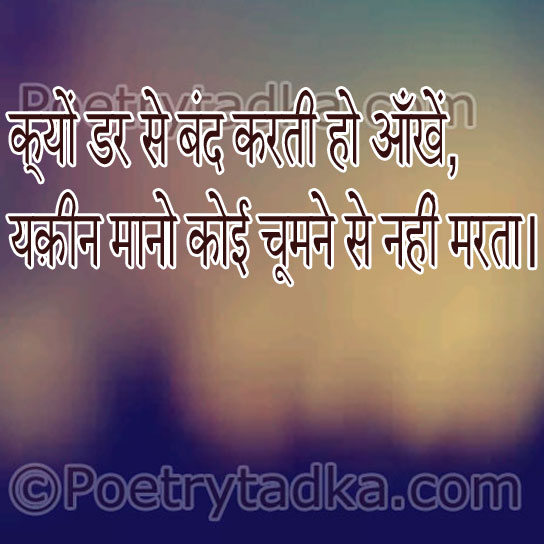 Why do fear eyes closed, as if to make sure no one dies from a kiss.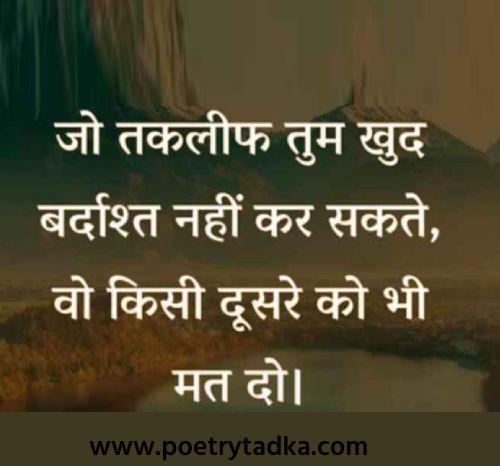 Jo Takleef tum khud bardasht nahin kar sakte wo doosron ko bhi mat do. Thought in hindi