Sorry Shayari
Hey poetry tadka friends now we have posted Sorry Shayari for boyfriend & Sorry Shayari Images in Hindi for Girlfriend for you. So go on this page and read latest Sorry Shayari in Hindi. And we hope you guys like our Mafi Shayari collection. सॉरी कहने का मतलब है, कि आपके लिए दिल में प्यार है, अब जल्दी से हमे माफ़ कर दो ऐ सनम, सुना है आप बहुत समझदार हैं। sorry my love.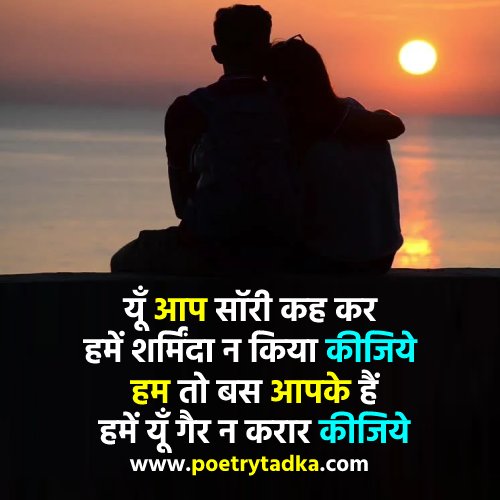 यूँ आप सॉरी कह कर,
हमें शर्मिंदा न किया कीजिये
हम तो बस आपके हैं,
हमें यूँ गैर न करार कीजिये।
Youn aap sorry kahkar
hamen sharminda na kiya kejiye.
Hum to bus aapke hain
hamen youn gair na karar kejiye.
समस्या का अंतिम हल माफी ही है,
कर दो या मांग लो

Samasya ka antim hal
maaphee hee hai,
kar do ya maang lo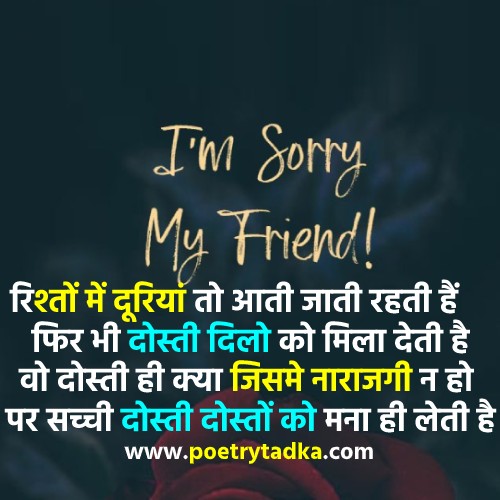 Sorry Friend

रिश्तों में दूरियां तो आती-जाती रहती हैं,
फिर भी दोस्ती दिलो को मिला देती है,
वो दोस्ती ही क्या जिसमे नाराजगी न हो,
पर सच्ची दोस्ती दोस्तों को मना ही लेती है।

Distances keep coming in relationships.
Yet friendship unites hearts.
What is that friendship in which
there is no resentment.
But true friendship convinces friends.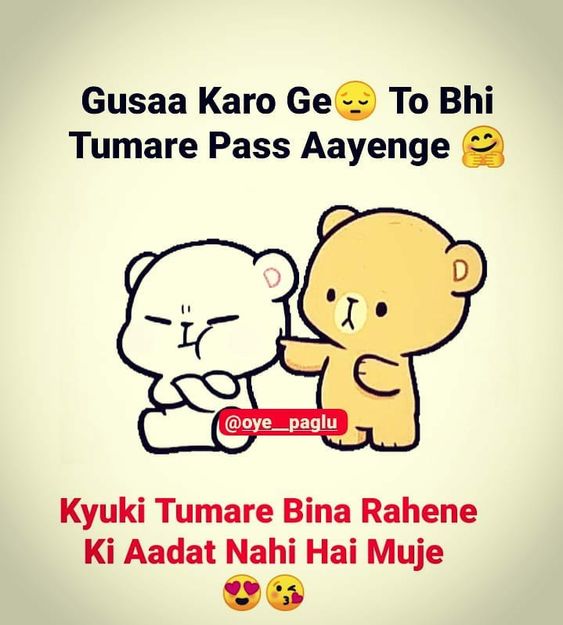 I'm so sorry Pagal....
नाराजगी हमसे हैं और
तकलीफ खुद को देना
गलत बात हैं

Displeasure with me and
hurt oneself is wrong.
I'm Sorry.
माना गलती हुई हैं हमसे पर ऐसे खामोश
ना हो जाइये जो दोगे सजा होगी कुबूल हमें
बस एक बार मुस्कुरा जाइये.

I aggree I have do a mistake
but don't be so silent.
I will be accept any punishment
just smile once.
Once again i'm so sorry meri Jaan.