Hindi Slogans
This page is all about Hindi Slogans. And here you can read all types of slogans in Hindi like hindi diwas slogan, safety slogan in hindi and many more best slogan in hindi at poetry tadka स्लोगन.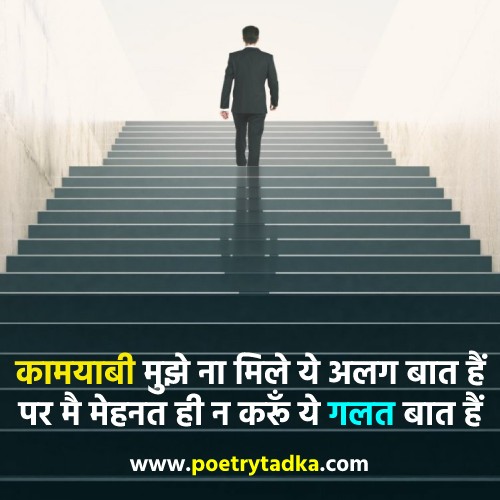 कामयाबी मुझे ना मिले ये अलग बात हैं।
पर मै मेहनत ही न करूँ ये गलत बात हैं।

Kaamayaabi mujhe na mile
ye alag baat hain.
Par mai mehnat hee na karoon
ye galat baat hain.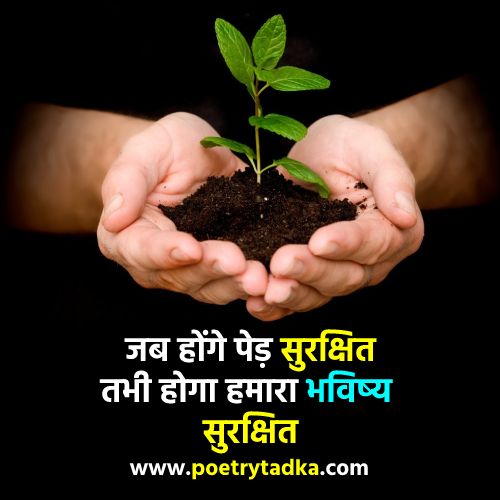 जिसे अबतक ना समझे वो कहानी हूँ में,
मुझे बर्बाद मत करो पानी हूँ में.

Jise abatak na samajhe
Wo kahaanee hoon mein.
Mujhe barbaad mat karo
paanee hoon mein.


जब होंगे पेड़ सुरक्षित,
तभी होगा हमारा भविष्य सुरक्षित।
Jab honge ped surakshit,
tabhee hoga hamaara
bhavishya surakshit.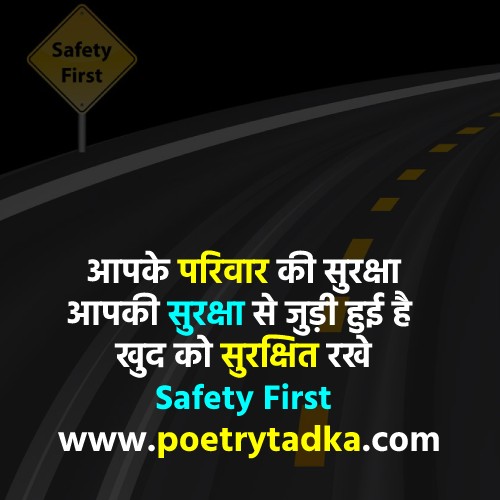 आपके परिवार की सुरक्षा
आपकी सुरक्षा से जुड़ी हुई है
खुद को सुरक्षित रखे
Safety First

Your family's safety
related to your safety
keep yourself safe.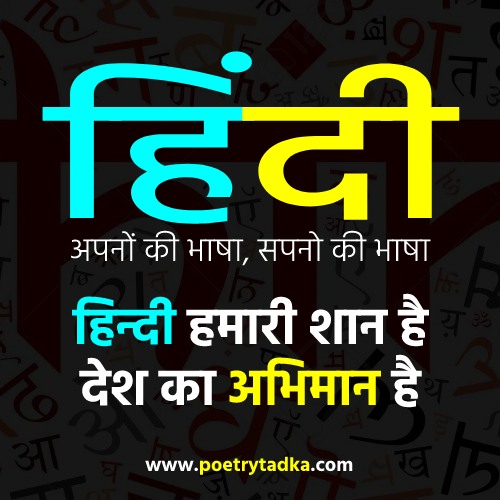 7 हिंदी दिवस पर नारे/ स्लोगन

1. हिंद मेरा देश हिंदी मेरी मातृभाषा, यही है हिंदी की परिभाषा ।

2. सबसे प्यारी, सबसे न्यारी, हिंदी है राष्ट्रभाषा हमारी ।

3. सोंधी, सुगंध, मीठी सी भाषा, गर्व से कहो हिंदी है हमारी भाषा ।

4. हिंदी हमारी पहचान, हमारा गर्व ।

5. एकता की जान है, हिंदी देश की शान है।

6. हिन्दी हमारी शान है, देश का अभिमान है।

7. अपनों की भाषा, सपनो की भाषा।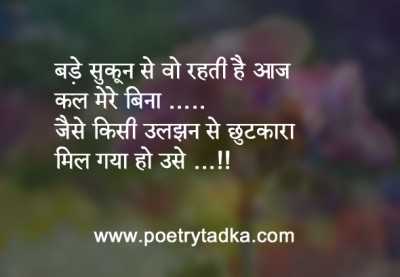 बड़े सुकून से वो रहती है आज कल मेरे बिना .....

जैसे किसी उलझन से छुटकारा मिल गया हो उसे ...!!

@Sad slogans in hindi