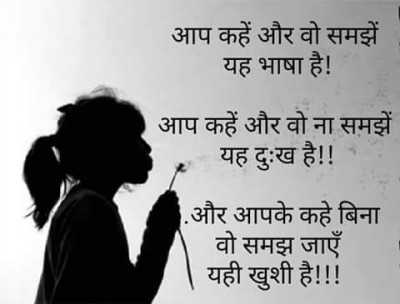 Aap kahen aur wo samjhen ye bhasa hai. Aap kahen aur wo na samjhen ye dukh hai. Aur aapke kahen bina wo samajh jayen yahi khushi hai. Suvichar of the day in Hindi.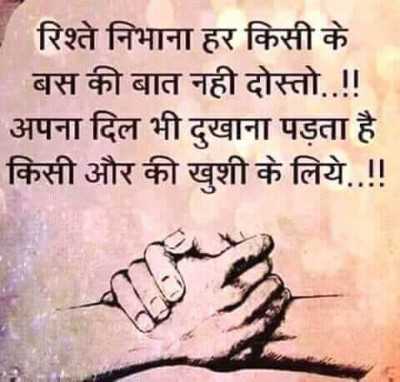 Rishtey Nibhana har kisi ke bus ki baat nahin doshton, Apan dil bhi dukhan padta hai kisi aur ki khushi ke liye. Hindi Suvichar of the day or aajka vichar photo image or pic in hindi.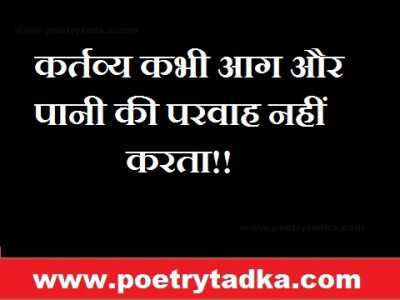 कर्तव्य कभी आग और पानी की परवाह नहीं करता!!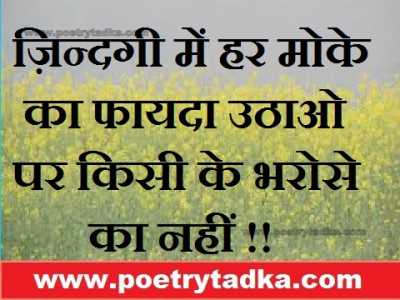 ज़िन्दगी में हर मोके का फायदा उठाओ 'पर किसी के भरोसे का नहीं !!
zindagi me har mouke Motivational Thoughts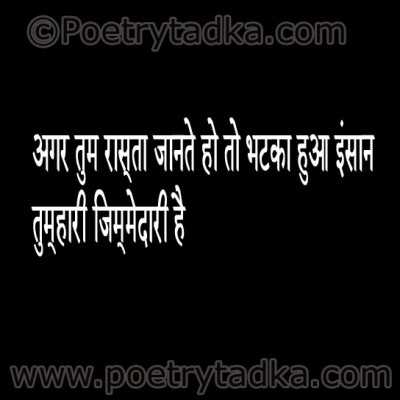 Agar tum rasta jante ho to bhatka hua insaan tumhari jimmedari hai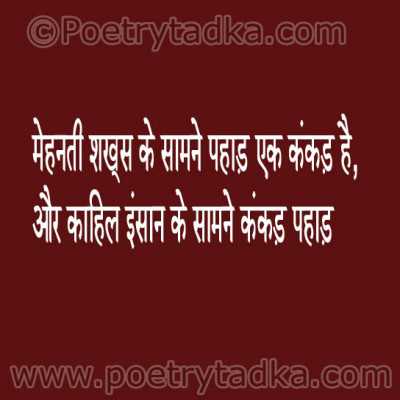 mehnati shakhs ke samne pahad ek kankad hai, aur kahil insan ke samne kankad pahaad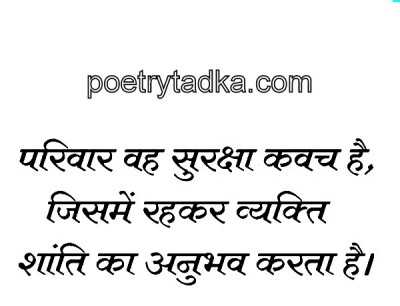 priwar wo suraccha kawaz hai
zisme rahkar wakti santi ka anubhaw karta hai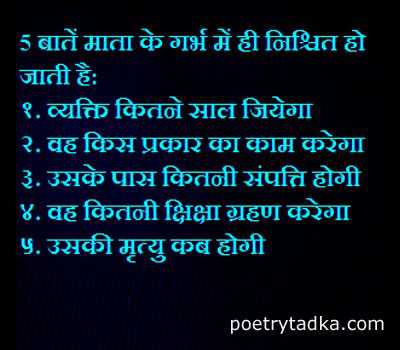 Panch baaten maan ke pet me he nishchit ho jatin hain.
1. Wekti kitne saal jiyega
2. Wah kis parkar ka kaam kareg.
3. Uske paas kitni sampatti hogi
4. Uski Education kitni hoga
5. Uski Death kab hogi.