Life Quotes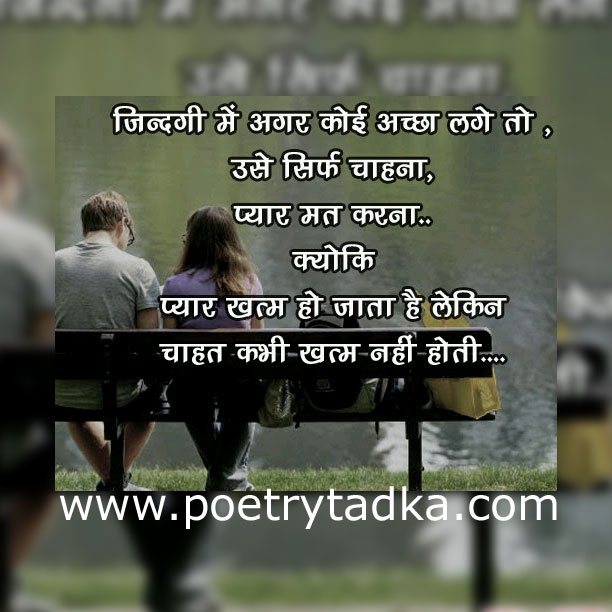 Zindagi me agar koi achcha lage to. zindagi life quote in hindi.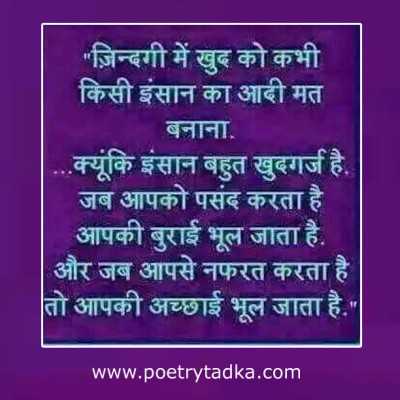 Zindagi me khud ko kabhi kisi insaan ka aadi mat banana kyonki insaan bahot khudgarz hai jab aapko pasand karta hai to aapki burai bhool jata hai aur jab nafrat karta hai to aap ki achchhai bhool jata hai.
दुनिया की सारी चीज़ें ठोकर लगने से टूट जाती है लेकिन इंसान ठोकर लगने के बाद हे बनता है।
जिनगी गुजरने के दो ही तरीके है।

भूल जाओ उन्हें जिन्हे माफ़ नहीं कर सकते और माफ़ करदो उन्हें जिन्हे आप भुला नहीं सकते।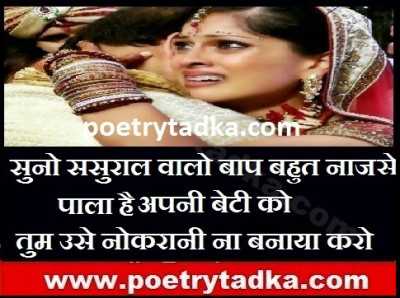 suno ssural walo baap bhut naaz se pala hai apni beti ko tum use nukrarani naa bnya karo !!