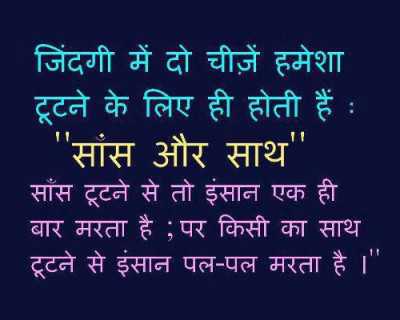 Hindi life quote, life me do cheejen hamesha tootne ke liye hoti hain."Saans aur saath", Saans tootne par insaan ek he baar marta hai par kisi ka sath tootne par insaan baar baar marta hai. Hindi life quote of the day.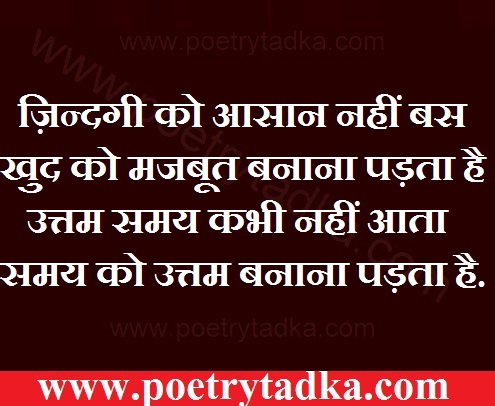 ज़िन्दगी को आसान नहीं बस खुद को मजबूत बनाना पड़ता है उत्तम समय कभी नहीं आता समय को उत्तम बनाना पड़ता है !!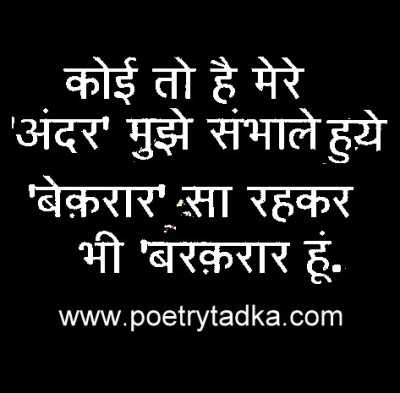 कोई तो है मेरे अन्दर मुझे सभाले हुए
बेकार सा रहकर भी बरकरार हूँ !!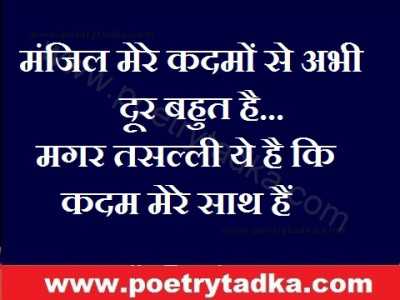 मंजिल मेरे कदमो से अभी दूर बहुत है
मगर तसल्ली ये है की कदम मेरे साथ है !!
kdam mere sath hai Life Quotes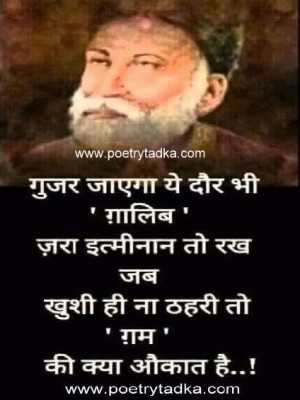 guzar jaaega ye dour bhi ghalib zra itminan to rakh
jab khushi na thahri to gaam ki kya aoukat hai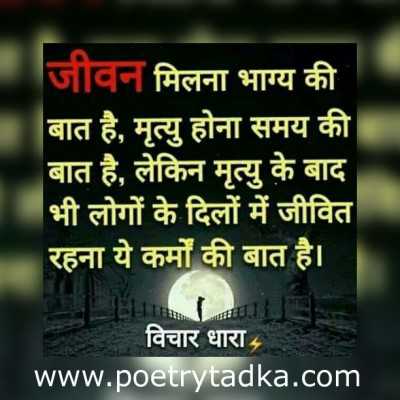 Jeewan milna bhagya ki baat hai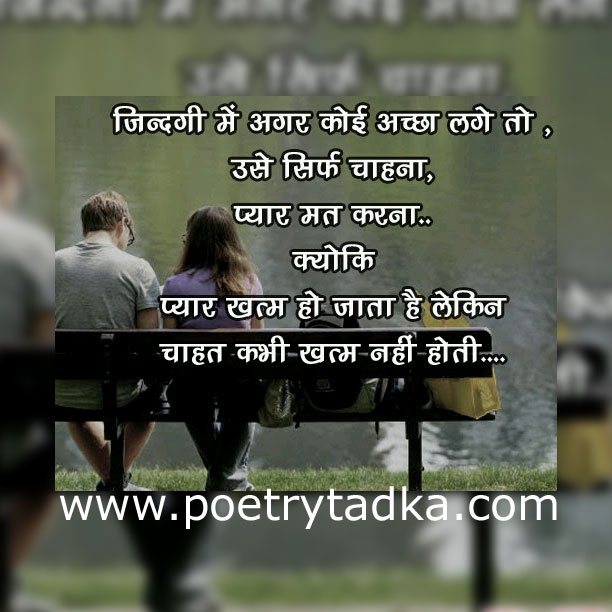 Zindagi me agar koi achcha lage to. zindagi life quote in hindi.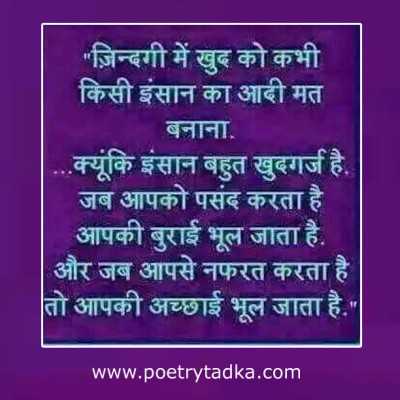 Zindagi me khud ko kabhi kisi insaan ka aadi mat banana kyonki insaan bahot khudgarz hai jab aapko pasand karta hai to aapki burai bhool jata hai aur jab nafrat karta hai to aap ki achchhai bhool jata hai.