Friendship Shayari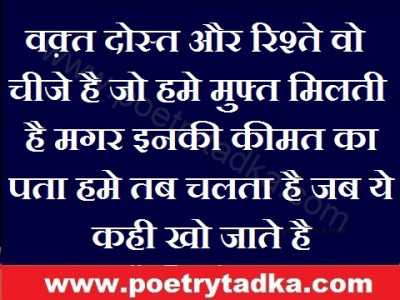 वक्त दोस्त और रिश्ते वो चीजे है जो हमे मुफ्त मिलती है -मगर इनकी कीमत पता हमे तब चलता है जब ये कही खो जाते है !!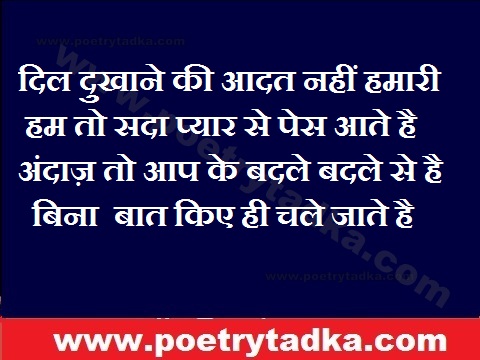 dil dukhane ki aadat nahi hmari hum to sda pyar se pesh aate hai andaz to aapke badle badle se hai bina baat kiae hi chale jate hai !!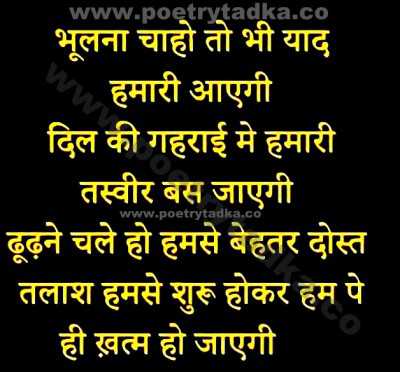 bhulna chaho to bhi yaad hmari aaaegi dil ke gahrai me tasveer hmari bas jaae gi dudne chale ho humse behtar dost tlash humse shuroo hokar humpe hi khatam ho jaae gi
हर रोज इतना मुस्कुराया करो की ग़म भी कहे !
यार मै गलती से कहा आ गया !!
दिल के दरवाजो को हमेशा ही खुला रखती हूँ !
कहा है उन्होंने देर लगेगी पर आएंगे जरूर !!