Dil Ki Baat
अगर आप दिल की बात किसी से कहना चहने हैं और नहीं कह पा रहे हैं तो दिल की बात शायरी के जरिये कह सकते हैं. If you want to talk about your Dil Ki Baat to someone and are not able to say it, then you can say it Dil Ki Baat Shayari via poetry tadka.
भूल कर भी अपने दिल की बात किसी से मत कहना,
यहाँ कागज भी जरा सी देर में अखबार बन जाता है!
Don't even forget to tell
your heart to anyone,
Here even the paper becomes
a newspaper in a short time!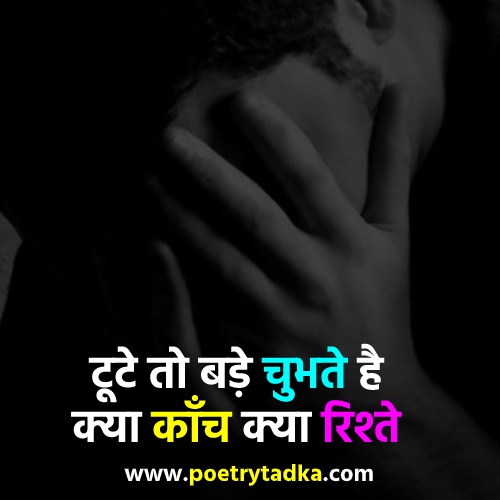 टूटे तो बड़े चुभते है
क्या काँच क्या रिश्ते
Toote to bade chubhate hai,
kya kaanch kya rishte.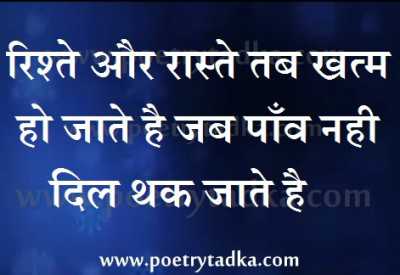 रिश्ते और रास्ते तब खत्म हो जाते है
जब पाँव नही दिल थक जाते है
चेहरे की हंसी से गम को भुला दो
कम बोलो पर सब कुछ बता दो
ख़ुद ना रूठो पर सबको हंसा दो
यही राज है जिन्दगी का
जियो और जीना सिखा दो
अब तेरी कोई वजह नही यहां रहने की
चल छोड सब को, तेरी सरहद आ गई गम सहने की
मैं आपकी नज़रों से नज़र चुरा लेना चाहती हूँ,
देखने की हसरत है बस देखते रहना चाहती हूँ