Zakir Khan Shayari
Zakir Khan is an Indian comedian and poet who was born on August 20, 1987, in Indore, Madhya Pradesh. And now we are going to share some selected Zakir Khan Shayari in Hindi with you, and we hope you guys like our collections of जाकिर खान की शायरी.
हज़ारों बार के सुने हुए गाने के लिरिक्स
अगर अचानक से अच्छे लगने लग जाएँ,
तोह बाबू समझ जाओ की
इमोशनल वाट लगने ही वाली है
Hazaron Baar Ke Sune Huye Gaane Ke Lyrics
Agar Achanak Se Achche Lagne Lag Jaayein,
Toh Babu Samajh Jao
Ki Emotional Watt Lagne Hi Wali Hai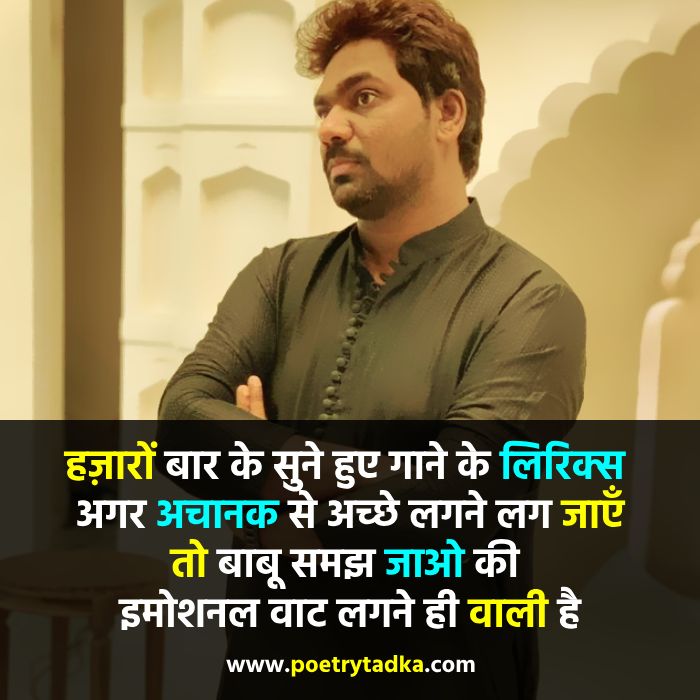 यूँ तोह भूले हैं हमें लोग कई,
पर तुम जितना उनमें से कभी याद नहीं आया
Yun To Bhoole Hain Humein Log Kayi,
Par Tum Jitna Unmein Se Kabhi Yaad Nahi Aaya.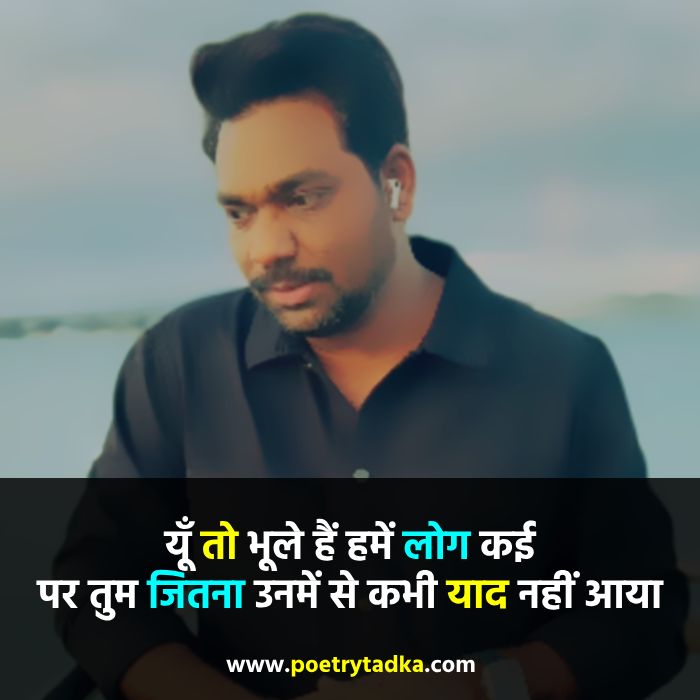 बेवजह बेवफ़ाओं को याद किया है,
गलत लोगों पे बहुत वक़्त बर्बाद किया है
Bewajeh Bewafaaon Ko Yaad Kiya Hai,
Galat Logon Pe Bahut Waqt Barbaad Kiya Hai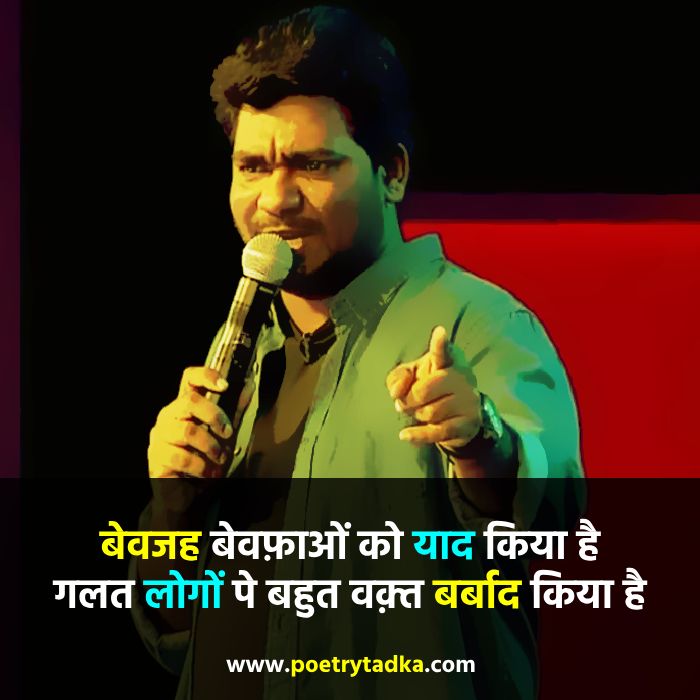 हर एक कॉपी के पीछे कुछ न कुछ खास लिखा है
बस इस तरह तेरे मेरे इश्क का इतिहास लिखा है
तू दुनिया मैं चाहे जहाँ भी रहे
अपनी डायरी में मैंने तुझे पास लिखा है
Har Ek Copy Ke Peeche,
Kuch Na Kuch Khaas Likha Hai,
Bas Is Tarah Tere Mere Ishq Ka
Itihaas Likha Hai,
Tu Duniya Main Chahe Jahan Bhi Rahe,
Apni Diary Mei Maine Tujhe Paas Likha Hai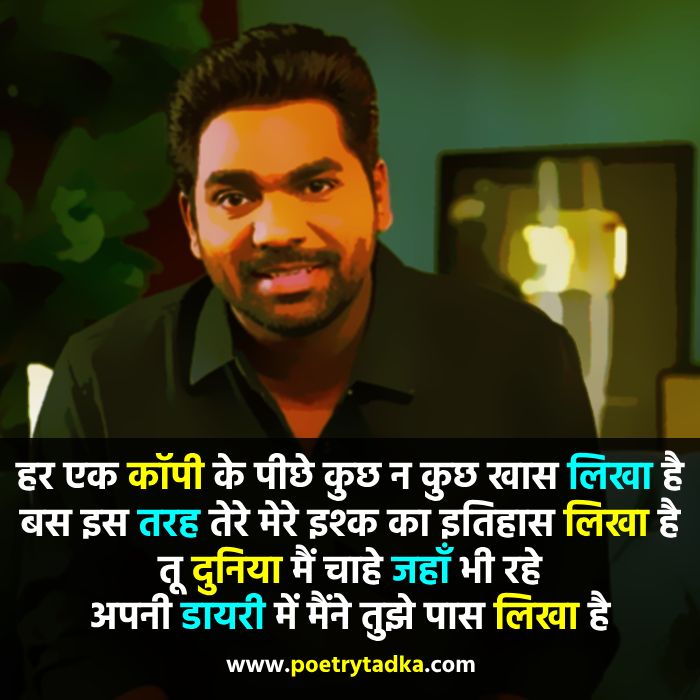 ज़िन्दगी से कुछ ज़्यादा नहीं,
बस इतनी सी फ़रमाइश है.
अब तस्वीर से नहीं
तफ्सील से मिलने की ख्वाहिश है.
Zindagi Se Kuch Zyaada Nahi,
Bas Itni Si Farmaaish Hai.
Ab Tasveer Se Nahi
Tafseel Se Milne Ki Khwaaish Hai.