Majboori Shayari
Poetry tadka Majboori Shayari colection on लाचारी शायरी in Hindi. So go below and read latest मजबूरी शायरी.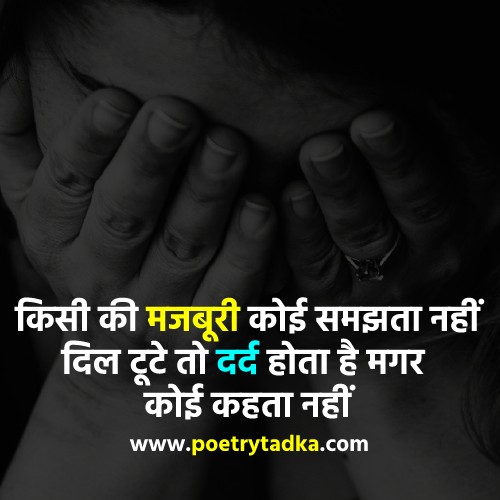 किसी की मजबूरी कोई समझता नहीं
दिल टूटे तो दर्द होता है
मगर कोई कहता नहीं !!

No one understands someone's Majboori.
Heart hurts when broken,
But no one says.
जिंदगी में कभी-कभी कुछ ऐसे रास्ते भी आते हैं
जंहा से गुजरना सिर्फ़ और सिर्फ़ मजबूरी होती हैं !!

Sometimes in life there are some such paths,
Where passing is only and only Majburi !!
मै क्या किसी को रास्ता दिखाऊंगा
मै तो खुद भटक रहा हूँ मंजिल की तलाश में

तसल्ली से पढा होता तो समझ मे आ जाते हम
कुछ पन्ने. बिना पढे ही पलट दिये होग तुमने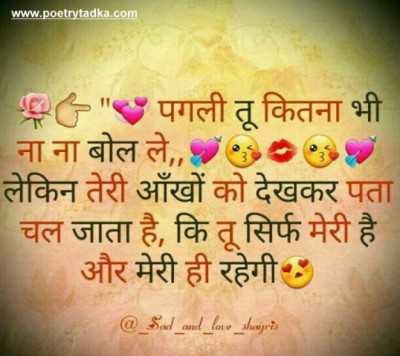 लोग आपकी मजबूरी समझते हैं,
तभी तो उसका फायदा उठाते हैं।

People understand your Majburi ,
Only then do they take advantage of it.