Gam Bhari Shayari
Gam Bhari Shayari one more popular page of poetry tadka website. And we would like to continue on top for Gam Shayari. So we are working on update for fresh Gam Bhari Shayari in Hindi. गम भरी शायरी 2022 गम शायरी by poetry tadka.
उसके चले जाने के बाद हम
मोहब्बत नहीं करते किसी से
छोटी सी जिन्दगी है
Usake Chale Jaane Ke Baad Ham
Mohabbat Nahin Karate Kisee Se
Chhotee See Zindagi Hai.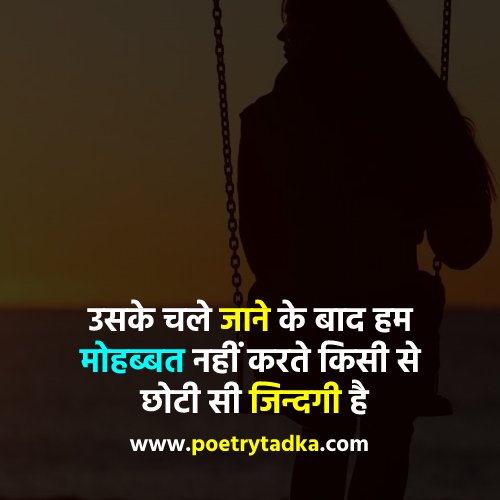 खोने का गम वही जानता है
जिसने किसी अपने बेहद
करीबी को खोया हो
Khone Ka Gam Wahi Janta Hai
Jisane Kisee Apane Behad
Kareebee Ko Khoya Ho.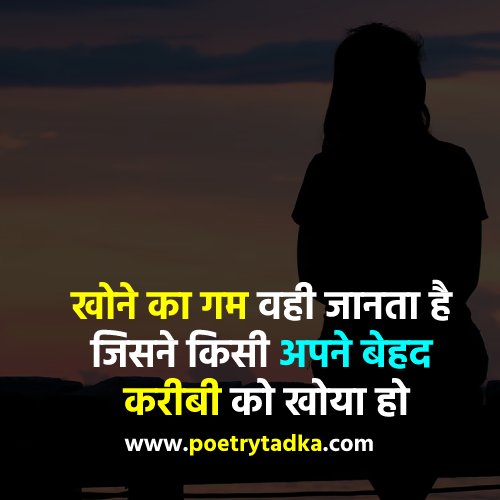 भीड़ में भी तन्हा रहना मुझको सिखा दिया,
तेरी मोहब्बत ने दुनिया को झूठा कहना सिखा दिया,
किसी दर्द या ख़ुशी का एहसास नहीं है अब तो,
सब कुछ ज़िन्दगी ने चुप-चाप सहना सिखा दिया।
Taught Me To Be Lonely Even In A Crowd.
Your Love Has Taught The World To Be A Liar.
There Is No Feeling Of Any Pain Or Happiness Now.
Life Has Taught Me To Endure Silently.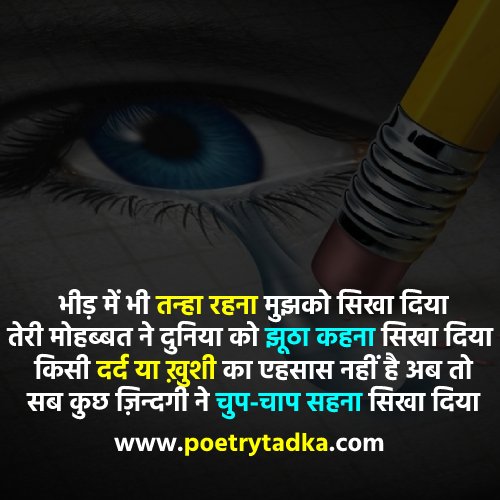 गम किस को नहीं,
तुझको भी है मुझको भी है,
चाहत किसी एक की
तुझको भी है मुझको भी हैं।
Who Does Not Have Gum,
You Have And Me Too.
Wish Of Someone,
You Have Me Too.
अपनों के दिये गम..
कह भी नहीं पाते..
सह भी नहीं पाते..!!
Gum Given By Loved Ones..
Can't Even Say..
Can't Even Bear It..!!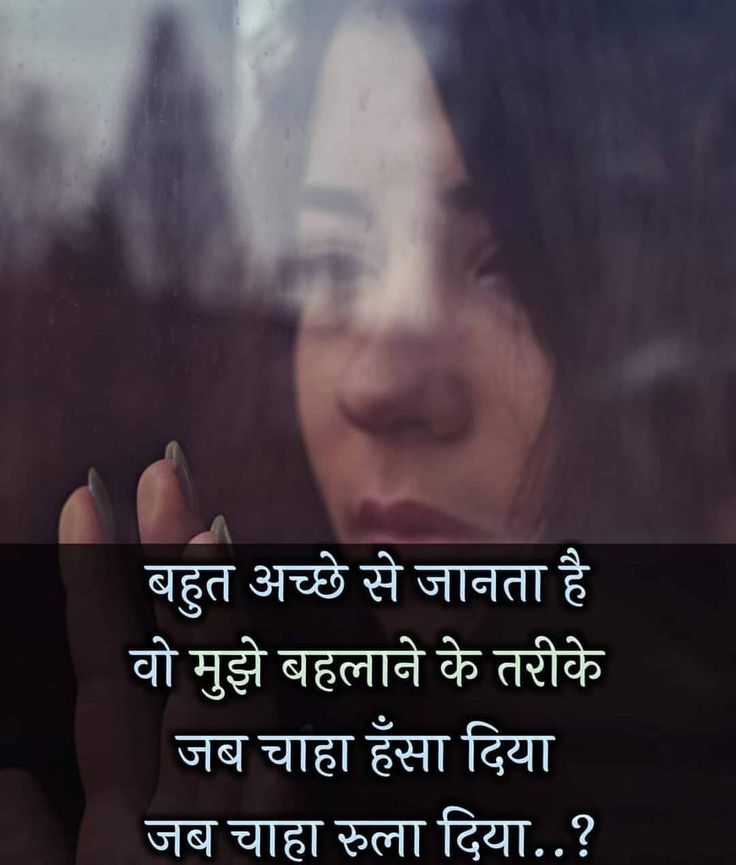 ज़िन्दगी में कुछ गम जरुरी है
वर्ना खुदा को कौन याद करता
मिलता नसीब चाहने से तो
खुदा से फरियाद कौन करता
होता सुकून हर निगाह में तो
खुदा का दीदार कौन करता