Chanakya Niti
2022-07-29 16:15:14
Welcome to Chanakya Niti & Quotes in Hindi. This is the Indian teacher Chanakya's page by Poetry Tadka. And here you can read Chanakya Niti, as well as Chanakya quotes in Hindi and many more.
कामयाब होने के लिये अच्छे
मित्रोंकी जरूरत होती हैं।
और ज्यादा कामयाब होने के लिये
अच्छे शत्रुओं की आवश्यकता होती है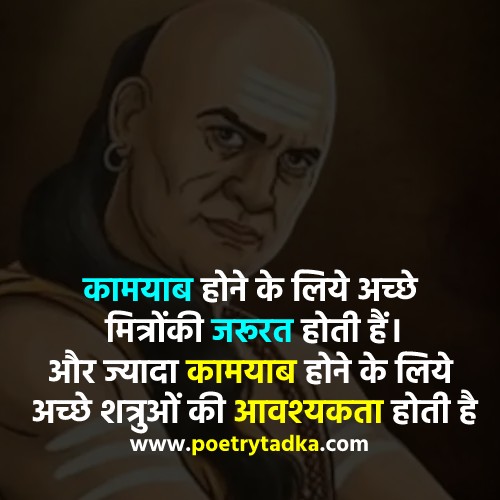 हर मित्रता के पीछे कोई ना
कोई स्वार्थ जरूर होता है।
ऐसी कोई मित्रता नहीं,
जिसमें स्वार्थ ना हो।
यह कड़वा सच है।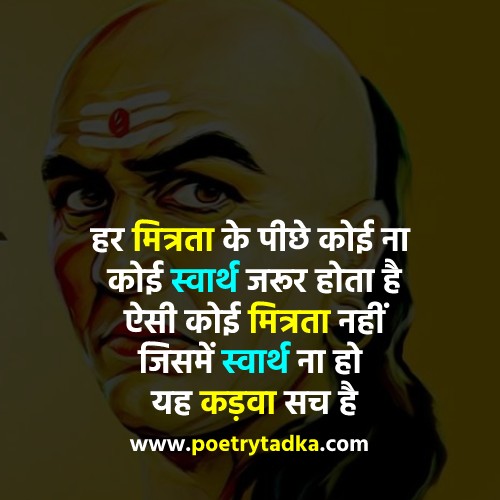 जीवन में आगे बढ़ना है
तो बहरे हो जाओ क्योंकि
अधिकतर लोगों की बातें
मनोबल गिराने वाली होती है
Jeevan mein success hona hai
to bahare ho jao. Kyonki
adhiktar logon ki baaten
manobal giraane vaali hoti hai.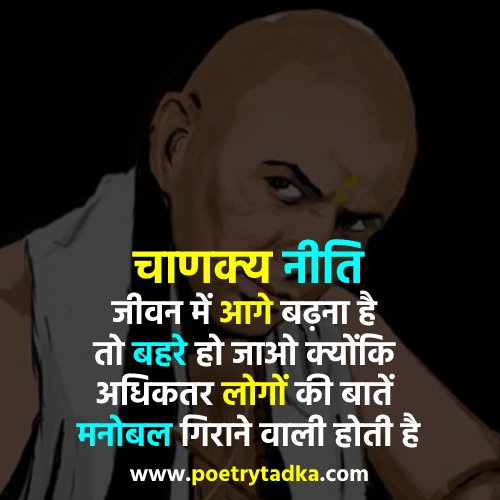 सबसे बड़ा गुरु मंत्र है
कभी भी अपने राज
दुसरो को मत बताए।
Sabase bada guru mantra hai
Kabhi bhi apne raaj
dusro ko mat batayen.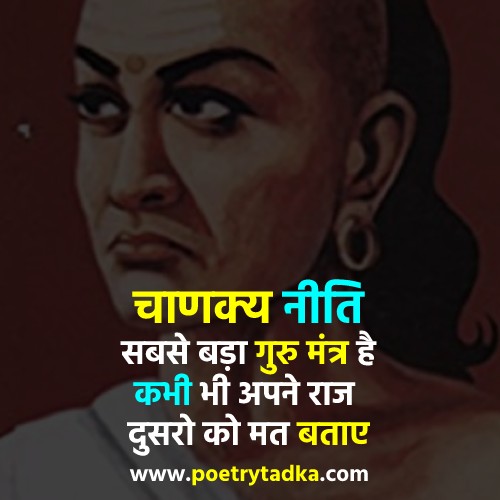 जीवन में तीन मंत्र...
आनंद में वचन मत दीजिए.
क्रोध में उत्तर मत दीजिए.
दुख में निर्णय मत लीजिए.
Life Mantra
Aanand mein vachan mat deejie.
Krodh mein uttar mat deejie.
Dukh mein nirnay mat leejie.