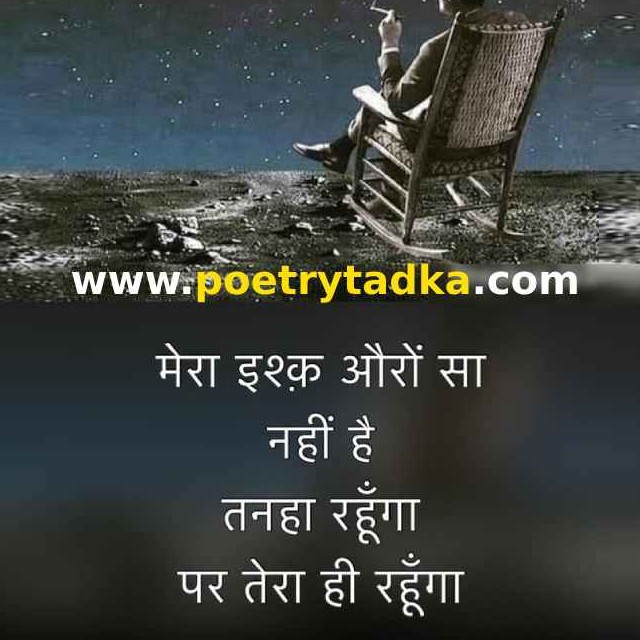 लोग तो मरते हैं हुस्न पर,
मेरा दिल तो तेरी गुफ्तगू पर मरता है।
Log to marate hain husn par,
mera dil to teree guphtagoo par marata hai.
वो रख ले मुझे अपने पास कहीं क़ैद करके,
काश के मुझसे कोई ऐसा क़ुसूर हो जाये।
Vo rakh le mujhe apane paas kaheen qaid karake,
kaash ke mujhase koee aisa qusoor ho jaaye.
Romantic Love Shayari in Hindi Poetry Tadka.