Life Thought
Now you are golden thoughts of life in Hindi page. And read latest life thought in Hindi at poetry tadka.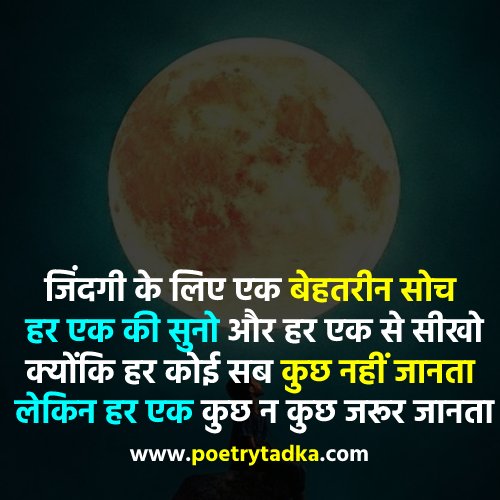 जिंदगी के लिए एक बेहतरीन सोच
हर एक की सुनो और हर एक से सीखो -
क्योंकि हर कोई सब कुछ नहीं जानता
लेकिन हर एक कुछ न कुछ जरूर जानता

A great thought for life,
listen to everyone and learn
from everyone. Because everyone
not abble to knows everything
but everyone knows something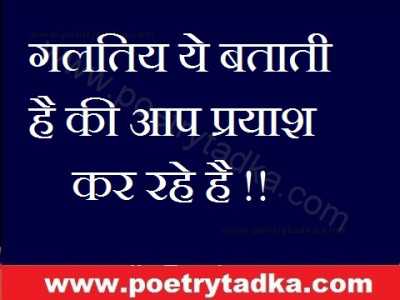 गलतिय ये बताती है की आप प्रयाश कर रहे है !!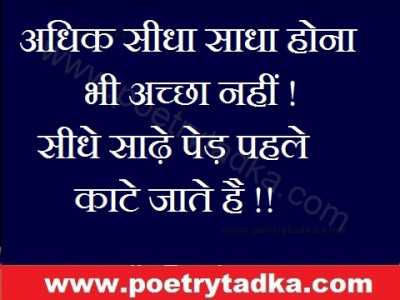 अधिक सीधा साधा होना भी अच्छा नहीं !

सीधे साढ़े पेड़ पहले काटे जाते है !!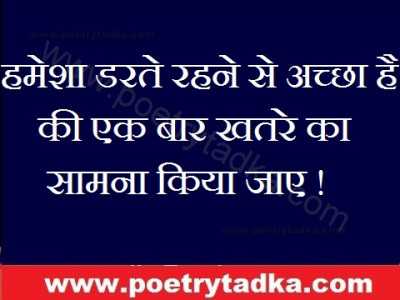 हमेशा डरते रहने से अच्छा है की एक

बार खतरे का सामना किया जाए !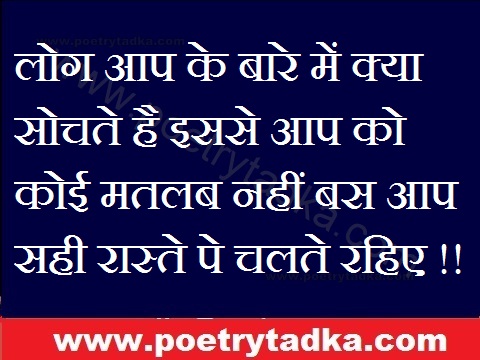 लोग आप के बारे में क्या सोचते है इससे आप को

कोई मतलब नहीं बस आप सही रास्ते पे चलते रहिए !!