Spiritual Quotes
Best spiritual quotes in Hindi with images at poetry tadka spiritual quotes page.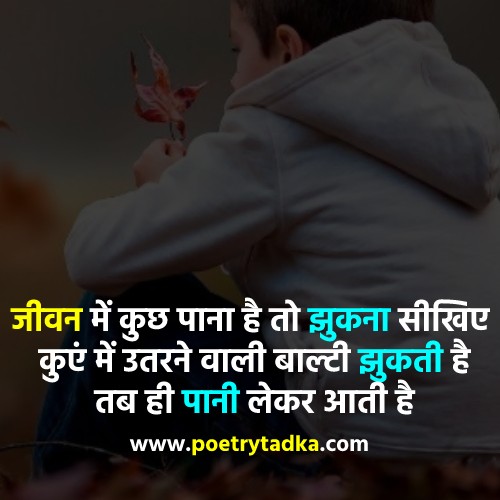 जीवन में कुछ पाना है तो झुकना सीखिए
कुएं में उतरने वाली बाल्टी झुकती है
तब ही पानी लेकर आती है

Jeevan mein kuchh paana hai
to jhukana seekhie.
Kuen mein utarane vaalee
baaltee jhukatee hai
tab hee paanee lekar aatee hai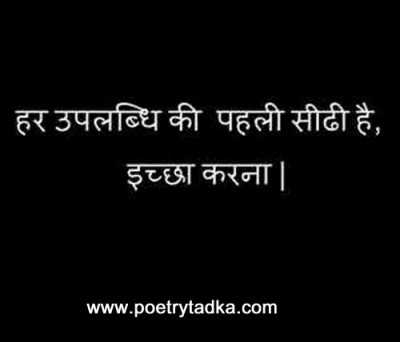 Har uplabdhi ki pahli seedhi hai, ichha karna. Spiritual quotes in hindi @poetrytadka.
मेरा"करते दिन एक दिन चले जाना है,
जो भी कमाया यही रह जाना है।
करले कुछ अच्छे कर्म,
साथ यही तेरे आना है।
रोने से तो "आंसू"भी पराये हो जाते हैं
लेकिन" मुस्कुराने "से पराये भी अपने
हो जाते हैं .........
मुझे वो पसंद है,
जिनमें "मैं" नहीं "हम" हो।