Smoking Shayari
If you looking smoking shayari and smoking quotes then please folow this Smoking Status page of poetry tadka.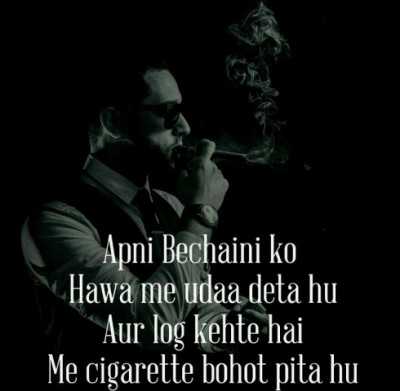 कोशिश बहुत की कि
राज-ऐ-मोहब्बत बयाँ ना हो
मुमकिन कहाँ था कि
आग लगे और धुंआ ना हो

Koshish bahut kee ki
Raaj-E-Mohabbat bayaan na ho.
Mumakin kahaan tha ki
aag lage aur dhuna na ho.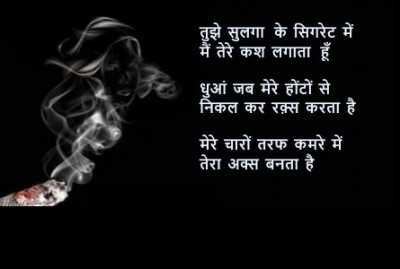 रूह से रूहानी होने तक
हरफ़ से कहानी होने तक
साथ रहूंगी मैं हमदम तेरे
खाक़ आसमानी होने तक

Rooh se roohaani hone tak.
Haraf se kahaani hone tak.
Saath rahungi main hamdam tere
Khaaq aasmaani hone tak.

तड़प रही हैं साँसें तुझे महसूस करने को
फिज़ा में खुशबू बनकर बिखर जाओ तो कुछ बात बने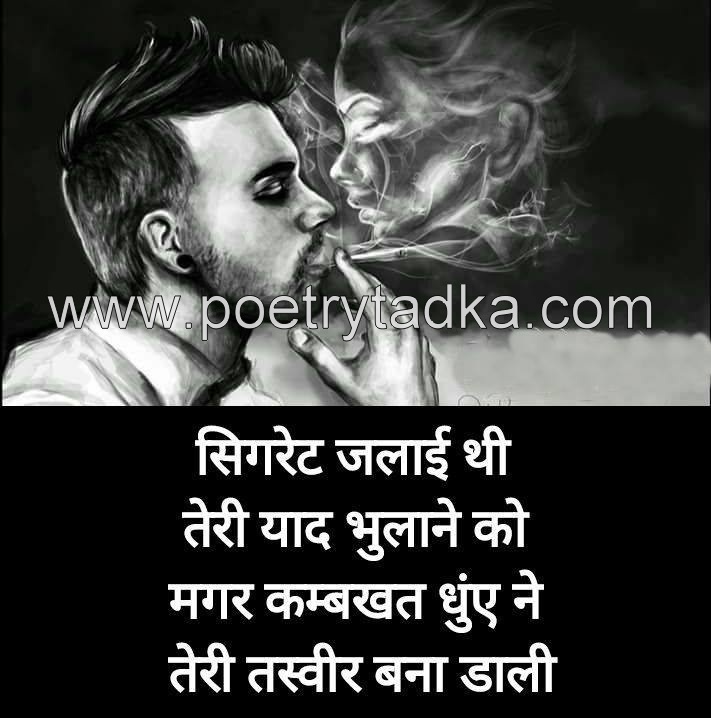 आँखो की जुबान वो समझ नहिं पाते
होंठ है मगर कुछ केह नही पाते
अपनी बेबसी कीसे बताए यारों
कोई है जिनके बीना हम रेह नही पाते.

Aankho ki jubaan vo samajh nahin paate.
Honth hai magar kuchh keh nahi paate.
Apani bebasi kise batayen yaaron.
Koi hai jinake bina ham reh nahi paate.