Non Veg Shayari
Now are are going to share Non Veg Shayari in Hindi with cool designed images wallpapers and many more double meaning shayari in Hindi at your loving website poetry tadka. So go below and read latest Non Veg Shayari. These all shayri you can say double meaning shayari at poetry tadka.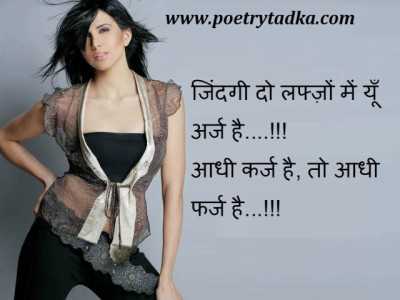 जिंदगी दो लफ्ज़ों में यूँ अर्ज है.....!!!
आधी कर्ज है, तो आधी फर्ज है...!!!
Life is like this in two words.....!!!
Half is debt, then half is duty...!!!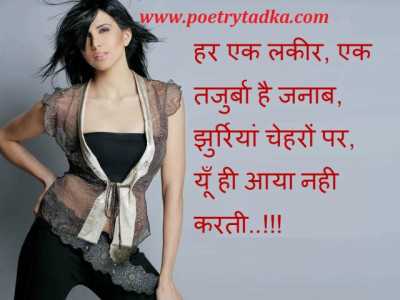 Har ek lakeer ek tzurba hai znaab
jhuriya chehre pe yuhi aaya nhi karti.
हर एक लकीर, एक
तजुर्बा है जनाब,
झुर्रियां चेहरों पर,
यूँ ही आया नही
करती..!!!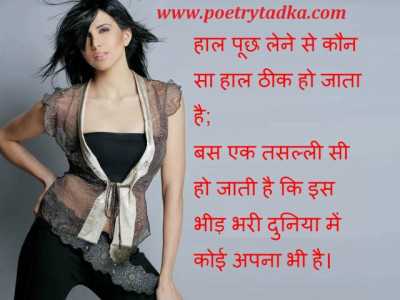 haal poch lene se koun sa haal theek ho jata hai
bas ek tsalli si ho jati hai ki ek bhed bhari duniya me koi apna bhi hai.
हाल पूछ लेने से कौन बस एक
तसल्ली सी कोई अपना भी है।
हो जाती है कि इस भीड़ भरी दुनिया में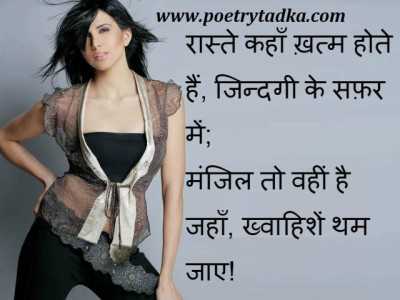 Raste kha khatm hote hai zindagi ke sfar me
manzil to whi hai jha khawahish khatm ho jaae.
रास्ते कहाँ ख़त्म होते हैं,
जिन्दगी के सफ़र
में; जहाँ, ख्वाहिशें थम
मंजिल तो वहीं है
जाए!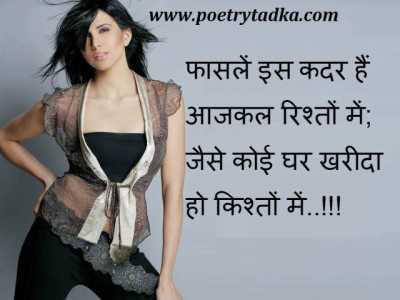 fasle es kadar hai aaj kal rishtome
jaise koi ghar khareeda ho kishto me.
फासलें इस कदर हैं
आजकल रिश्तों में,
जैसे कोई घर खरीदा हो किश्तों में..!!!