Gussa Shayari
Hi friends now you are Gussa Shayari with Gussa Status at poetry tadka website. So go below and read latest Gussa Quotes in Hindi. And we hope you like our गुस्सा शायरी post.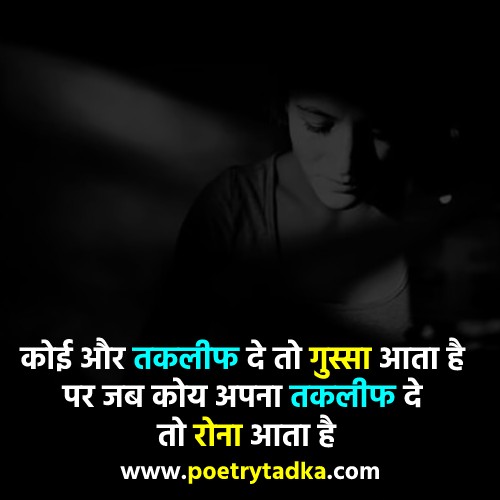 कोई और तकलीफ दे तो गुस्सा आता है,
पर जब कोय अपना तकलीफ दे तो रोना आता है

If someone else hurts,
then we get angry.
But when someone gives trouble,
we fell to cry.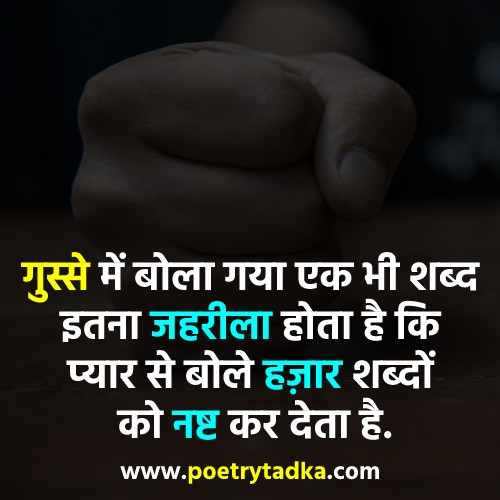 गुस्से में बोला गया एक भी शब्द
इतना जहरीला होता है कि
प्यार से बोले हज़ार शब्दों
को नष्ट कर देता है.

A single word spoken in anger
is so poisonous, a thousand words
spoken with lovedestroys.

छोटी छोटी बातें दिल में रखने से.
बड़े बड़े रिश्ते कमजोर हो जाते हैं

chhoti chhoti baaten dil mein rakhane se.
bade bade rishte kamajor ho jaate hain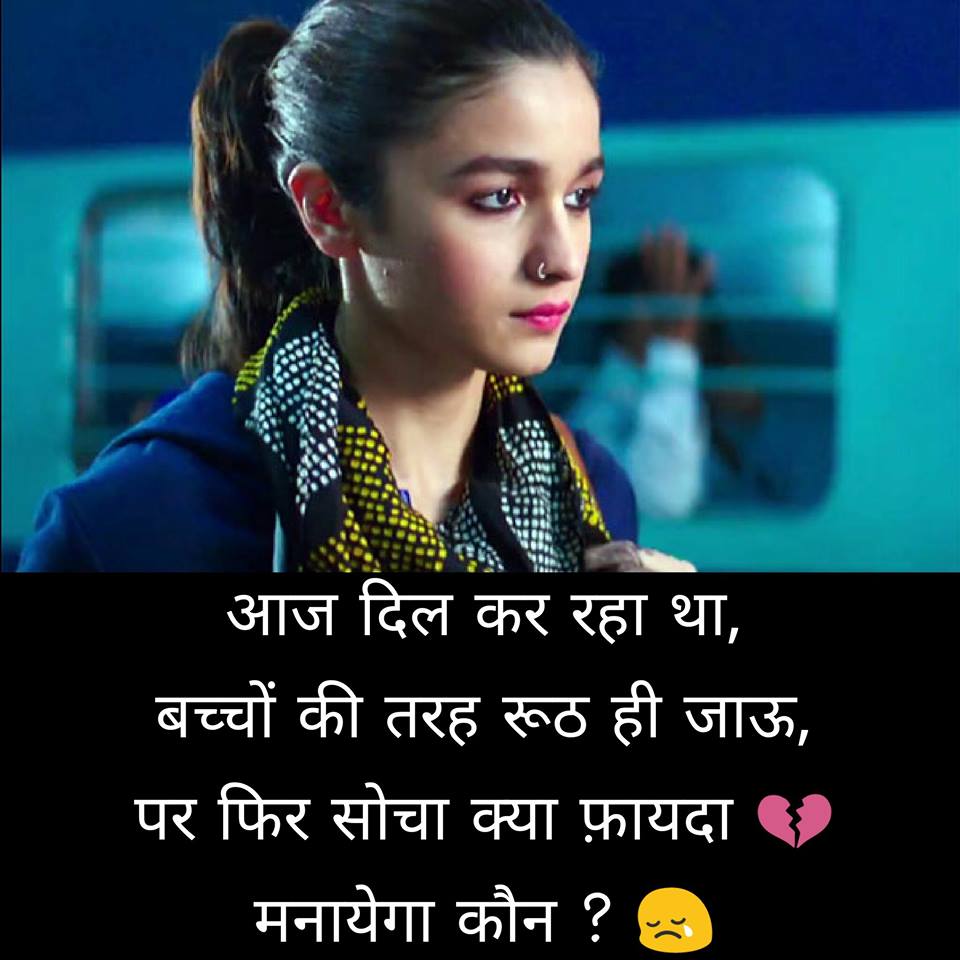 आज दिल कर रहा था बच्चों की तरह रूठ ही जाऊ
पर फिर सोचा क्या फायदा मनाएगा कौन

aaj dil kar raha tha bachchon kee tarah rooth hee jaoo
par phir socha kya phaayada manaega kaun

गुस्सा आना सबके लिए जरूरी है
पर गुस्सा निकालना कहा है ये समझना जरूरी है

gussa aana sabake lie jaroori hai
par gussa nikaalana kaha hai ye samajhana jaroori hai