Good Morning Images
Welcome to HD Good Morning Images in Hindi - Suprabhat Images page. Lokking Good Morning Images in Hindi for social share Suprabhat Images. If yes your search end here and we have worked on Good Morning Images for you. So find out Suprabhat Images in Hindi on the below page of Poetry Tadka. If the day starts with some good scenes, then the day goes well. And here we are uploading some Hindi images for morning which you will like.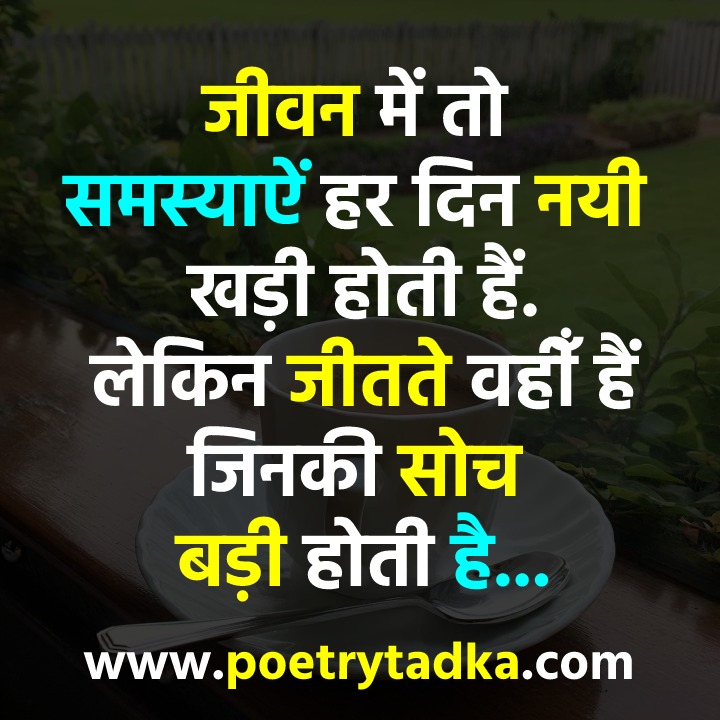 जीवन में तो समस्याऐं हर
दिन नयी खड़ी होती हैं.
लेकिन जीतते वहीँ हैं
जिनकी सोच बड़ी होती है...

Jeevan mein to samasyaain har
din nayee khadee hotee hain.
Lekin jeetate vaheen hain
jinakee soch badee hotee hai...

टूटे को बनाना और रूठे को मनाना
जिसे आता है वो खुद में सफल
होता है...

Toote ko banaana
aur roothe ko manaana.
Jise aata hai vo khud mein
saphal hota hai.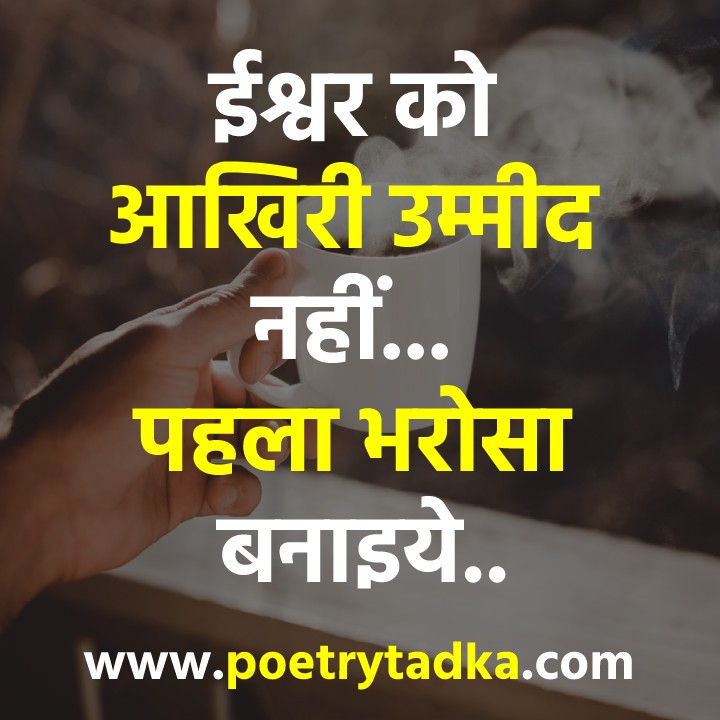 ईश्वर को आखिरी उम्मीद नहीं,
पहला भरोसा बनाइये।

Eeshvar ko
aakhiree ummeed nahin,
Pahla bharosa banaiye.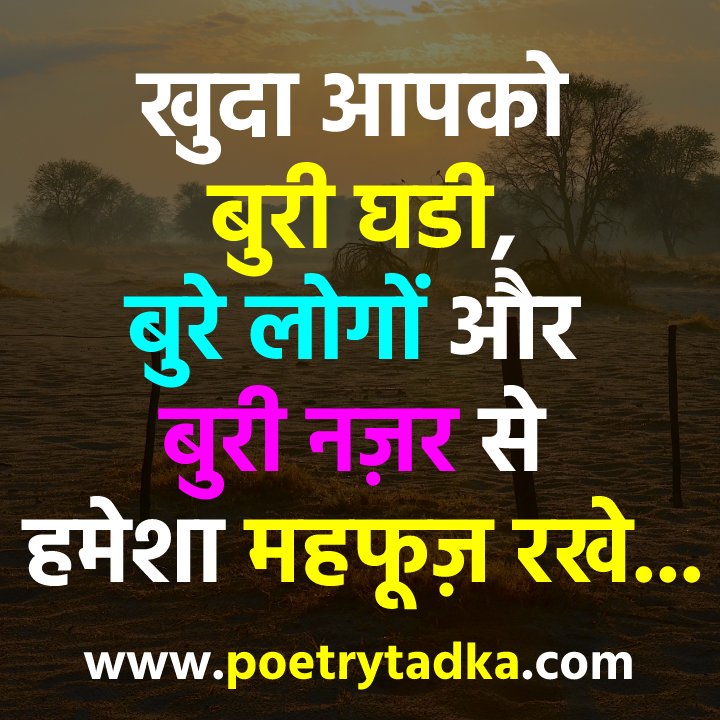 खुदा आपको बुरी घडी, बुरे लोगों
और बुरी नज़र से हमेशा महफूज़ रखे।

Khuda aapako buri ghadi, bure logon
aur buri nazar se hamesha mahfooz rakhe.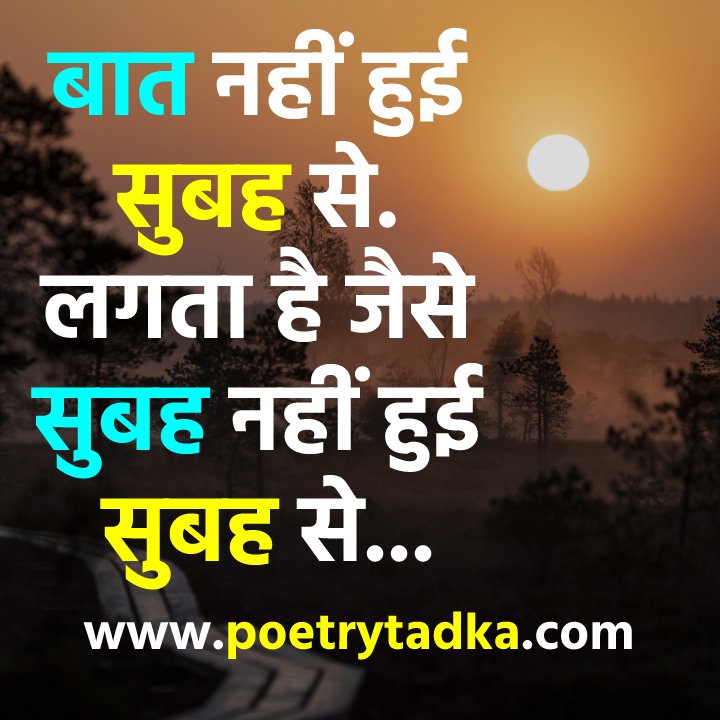 बात नहीं हुई सुबह से,
लगता है जैसे सुबह नहीं हुई सुबह से।

Baat nahin huee subah se,
lagata hai jaise subah nahin huee subah se.