Flirting Shayari
Are you looking for a shayari for flirting with your girlfriend or boyfriend that you can send via WhatsApp or Facebook? This poetry tadka flirt shayari page is best for you. On this page, you can download the full collection of Flirting Shayari in Hindi and English.
सुनो जान...
वक़्त मेरा हो या न हो पर
मैं हर वक़्त तुम्हारा रहूँगा
Suno Jaan
Waqt Mera Ho Ya Na Ho
Par Main Har Waqt Tumhara Rahunga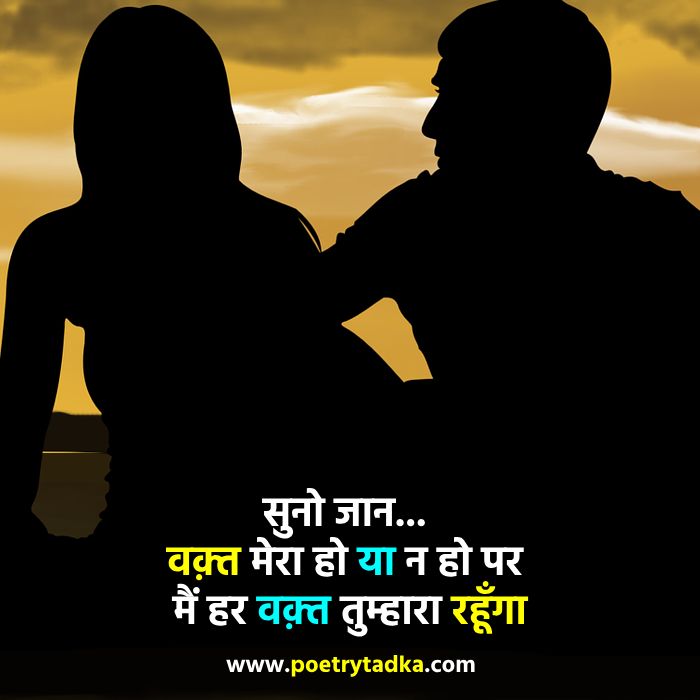 सुनो "जान"
एक "किस्सी" उधार दे दो
तुम्हारी "कसम"
बयाज साथ वापस दूंगा.
Suno "Jaan"
Ek "Kissi" Udhaar De Do
Tumhari "Kasam"
Beyaaj Sath Wapas Dunga.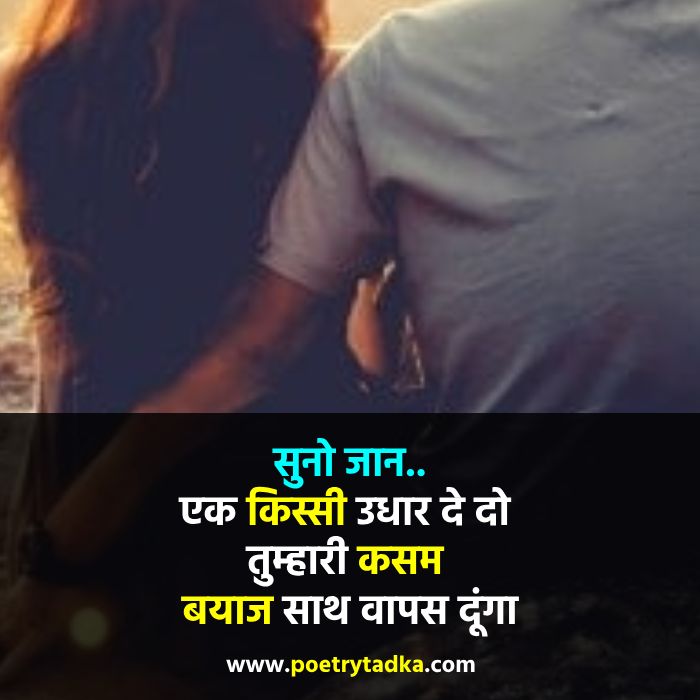 अब नींद नहीं आती अकेले
तुम आ जाओ न जान घर मेरे..
Ab Nind Nahi Aati Akele
Tum Aa Jao Na Jaan Ghar Mere..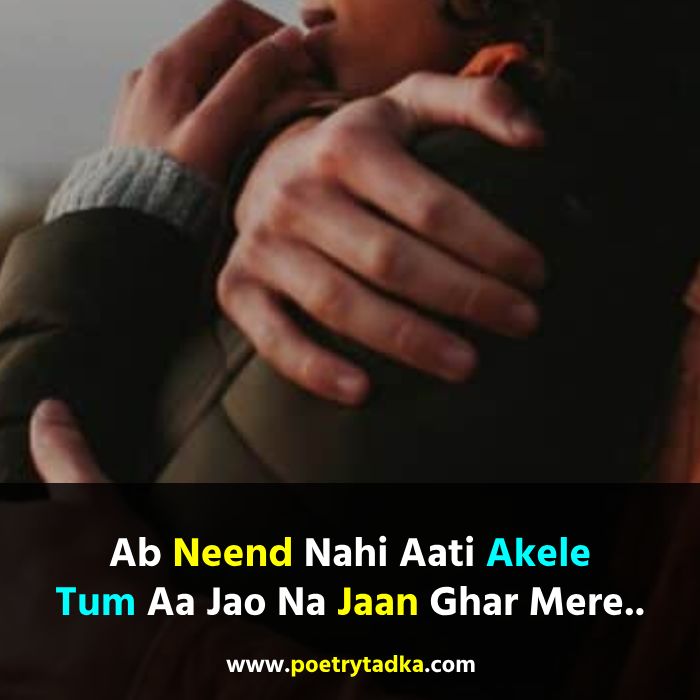 सुनो न...
मैं तुम्हे किश देता हूँ
अगर पसंद न आये तो
वापस दे देना मुझे
Suno Na...
Main Tumhe Kiss Deta Hun
Agar Pasand Na Aaye To
Wapas De Dena Mujhe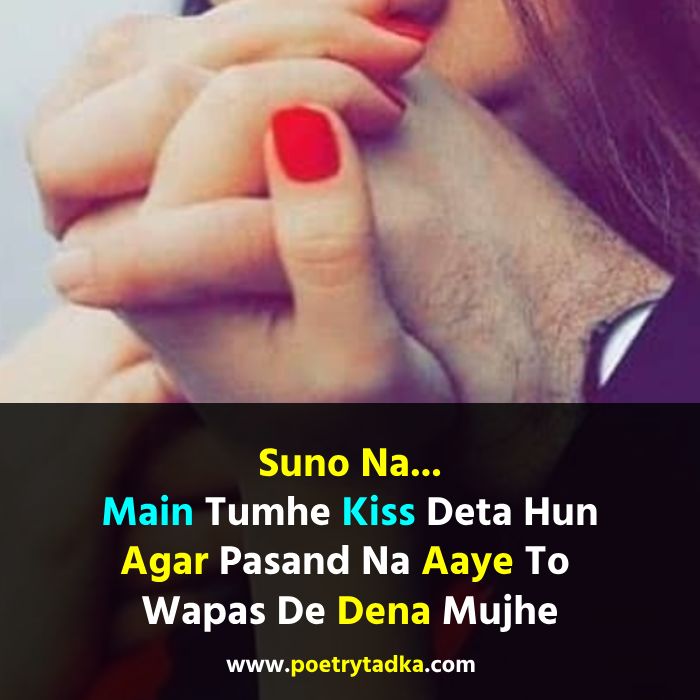 तू मेरी COPY मैं तेरा PASTE
तेरी मेरी JODI सब से BEST.
Too Meri Copy Mai Tera Paste
Teri Meri Jodi Sab Se Best.