Badmashi Shayari
Welcome to Naughty Shayari page.
Now Badmashi Shayari page you can find out many more Badmashi Status including बदमाश शायरी at poetry tadka. SO go below and read Badmashi Shayari in Hindi and a huge collection of Badmashi Status in Hindi.
कुछ लोगो को तमीज का नहीं पता
फिर क्या उन लोगो के लिए
हम बदतमीज बन गये.
Kuch Logo Ko Tameez Ka Nahi Pta
Phir Kya Unn Logo Ke Liye
Hum Badtameez Bn Gye.
बर्दाश्त करो तो बुजदिल
और सामना करो तो बदतमीज
Bardasht Karo To Buzdil
Aur Samna Karo To Badtameez.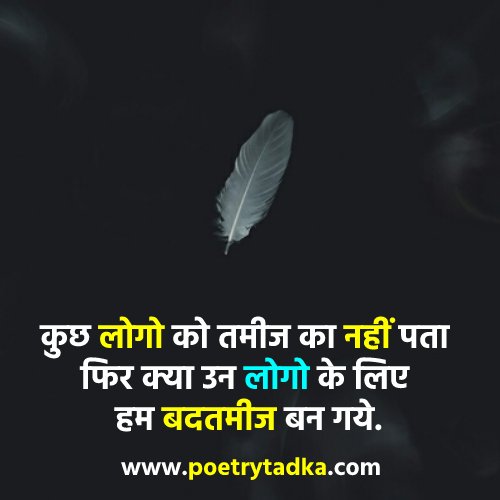 ना ही Block किया था और ना कभी करेंगे
तुझे तो अपनी DP दिखा दिखा कर
जलाया करेंगे
Na He Block Kia Tha Aur Na Kabhi Karengey
Tujhey To Apni Profile Pic Dikha Dikha Karengey
Jalaya Karengey.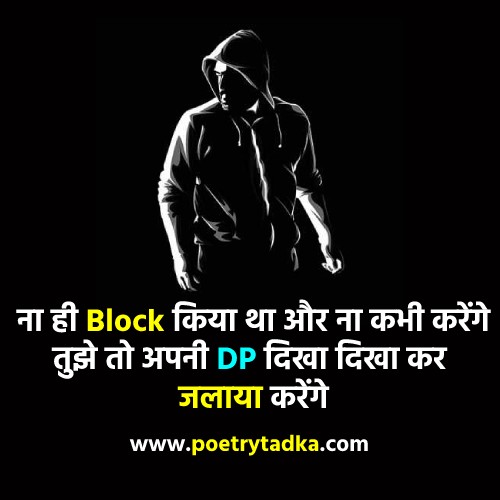 इतना Attitude मत दिखा पगली,
मेरे फोन की बैटरी भी तुझसे ज्यादा हॉट है
Itna Attitude Mat Dikha Pgli,
Mere Phone Ki Battery Bhi
Tujhse Jyadah Hot Hai.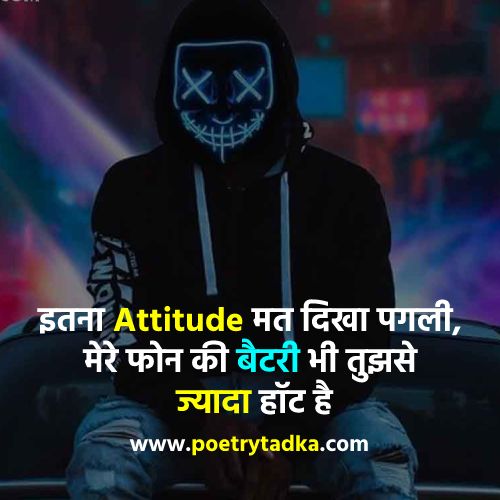 किसी ने कहा तुम बहुत अच्छे हो,
मैंने कहा बस यही तो एक खराबी है मुझमे
Kisi Ne Kaha Tum Bahut Achey Ho.
Mainne Kaha Bas Yahi To Ek
Kharaabi Hai Mujhme.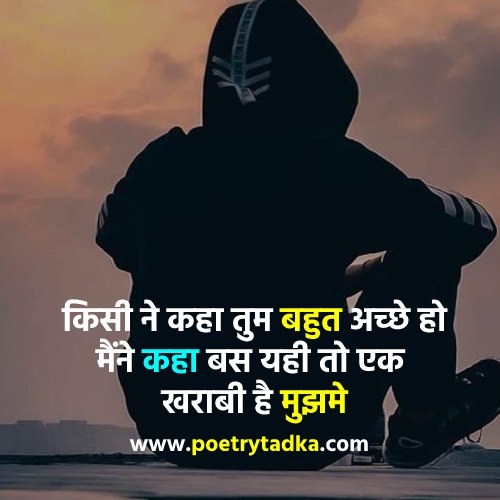 मेरी बदमाशियों के तो इतने चर्चे हैं,
की किताबें कम पड़ जाएँगी पढ़ते पढते..
Meri Badmashiyon Ke To Itne Charche Hain,
Ki Books Kam Pad Jayengi Padhte Padhte.