Indira Gandhi
2022-02-15 06:30:48
This page all about India's iron lady Indira Gandhi Dialogue. And here you can read Indira Gandhi quotes on woman in Hindi and many more.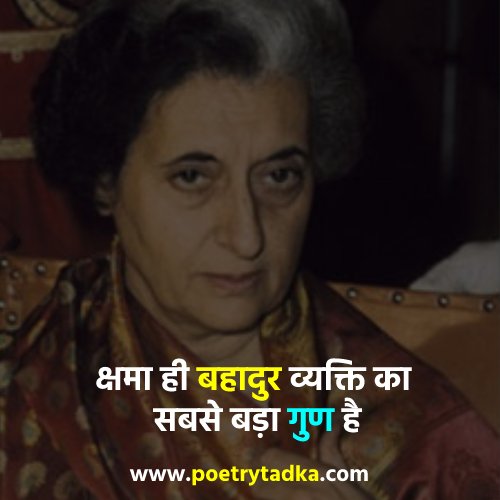 क्षमा ही बहादुर व्यक्ति का
सबसे बड़ा गुण है
कभी भी किसी दीवार को तब तक ना गिराओ,
जब तक आपको ये पता ना हो कि
यह किस काम के लिए खड़ी की गई थी।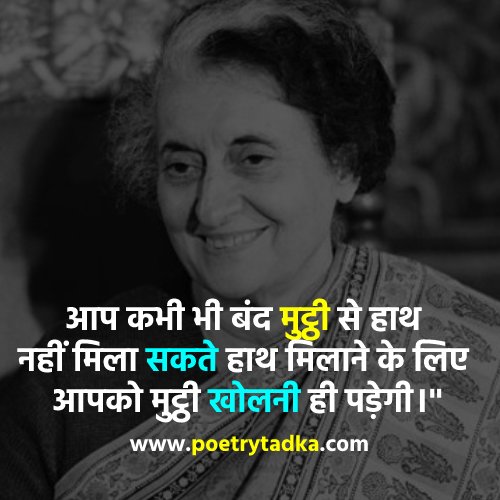 आप कभी भी बंद मुट्ठी से हाथ
नहीं मिला सकते हाथ मिलाने के लिए
आपको मुट्ठी खोलनी ही पड़ेगी।''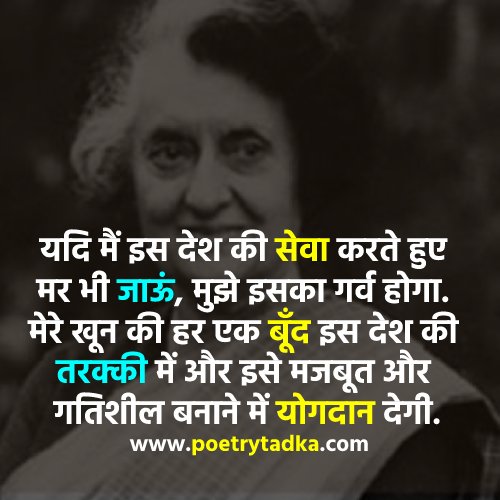 यदि मैं इस देश की सेवा करते हुए
मर भी जाऊं, मुझे इसका गर्व होगा.
मेरे खून की हर एक बूँद इस देश की
तरक्की में और इसे मजबूत और
गतिशील बनाने में योगदान देगी.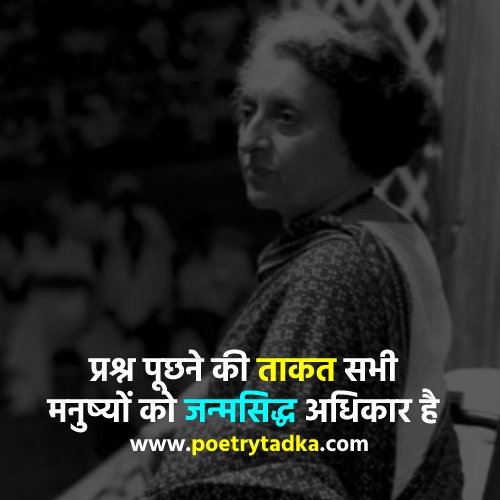 प्रश्न पूछने की ताकत सभी
मनुष्यों को जन्मसिद्ध अधिकार है

Prasn poochhne ki taakat sabhi
manushyon ko janmasiddh adhikaar hai.