Life Quotes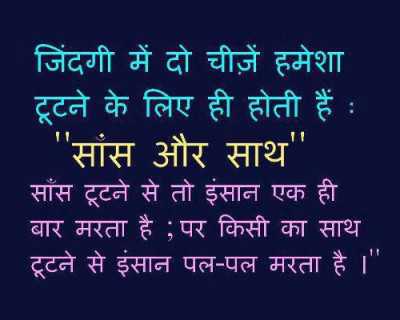 Hindi life quote, life me do cheejen hamesha tootne ke liye hoti hain."Saans aur saath", Saans tootne par insaan ek he baar marta hai par kisi ka sath tootne par insaan baar baar marta hai. Hindi life quote of the day.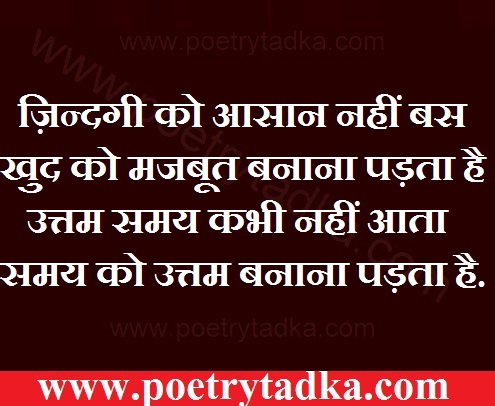 ज़िन्दगी को आसान नहीं बस खुद को मजबूत बनाना पड़ता है उत्तम समय कभी नहीं आता समय को उत्तम बनाना पड़ता है !!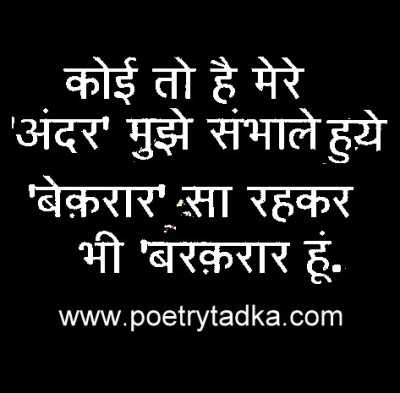 कोई तो है मेरे अन्दर मुझे सभाले हुए

बेकार सा रहकर भी बरकरार हूँ !!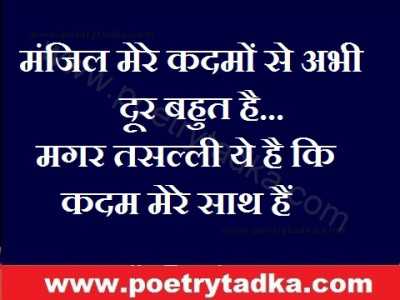 मंजिल मेरे कदमो से अभी दूर बहुत है

मगर तसल्ली ये है की कदम मेरे साथ है !!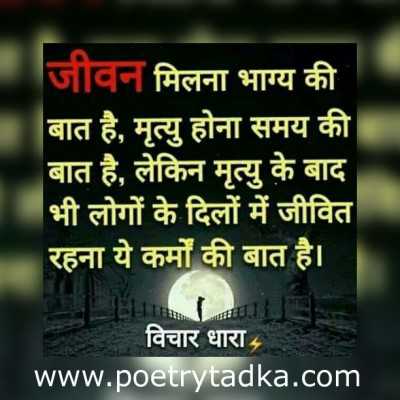 Jeewan milna bhagya ki baat hai