Whatsapp DP
Now you are Whatsapp DP page at poetry tadka. Find out latest Whatsapp sad DP, status DP, Whatsapp DP attitude, happy DP for Whatsapp, Whatsapp funny DP, Whatsapp DP quotation and many more by poetry tadka.
Ek Baat Bolu...
Dil Bahut Dukhta Hai Yaar
Jab Koi Apna Humse Baat
Karna Band Kar De..!
Let Me Say One Thing,
My Heart Hurts A Lot When
Someone Stops Talking To Us..!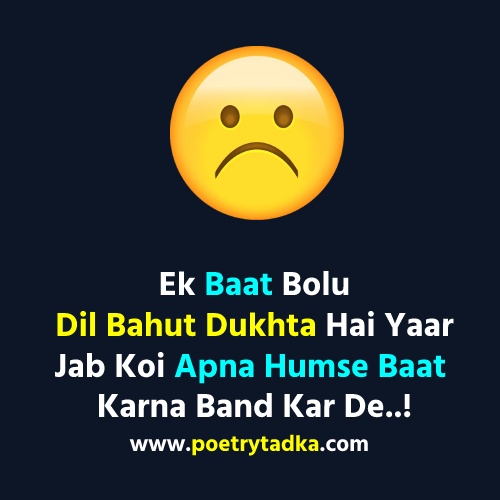 जब मिलो किसी से तो जरा दूर का रिश्ता रखना,बहुत तङपाते हैँ अक्सर सीने से लगाने वाले !!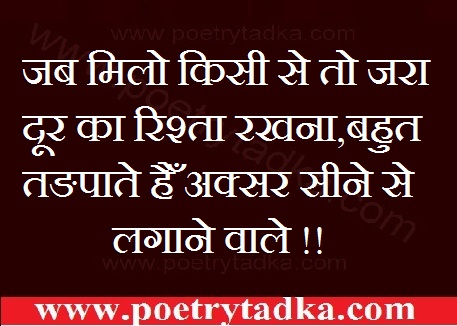 मेरी आँखों में देखो तुम्हें, Exam की टेन्शन नज़र आयेगी !!
सुना है मोहब्बत उसको दुआयें देती है, जो दिल पर चोट तो खाये मगर ग़िला न करे !!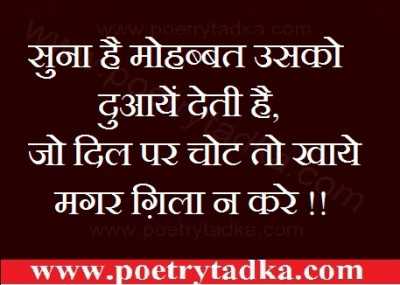 अजब जज्बा है इश्क़ करने का उम्र जीने की है ओर.शौक मरने का !!