Shairi
On this page, explore the latest shairi colotions like shairi muhabbat, shar o shairi, shairo shairi in Hindi, shairo shairi, and many more shairo shairi poem in English.
चेहरों से पता नहीं चलता दिल के गहरे जख्मों का
कोई साहिल पे खड़ा क्या जाने समन्दर कितना गहरा है
Chehron se pata nahin chalta dil ke gahre jakhmon ka,
Koi sahil pe khada kya jane samandar kitna gahra hai.
तुम जानना चाहते हो मेरे दिल में कौन है
तो पहला लफ्ज दो बार पढ़ लो
Tum Jaanna Chahte Ho Mere Dil Me Kaun Hai,
To Pahla Lafz Do Baar Padh Lo.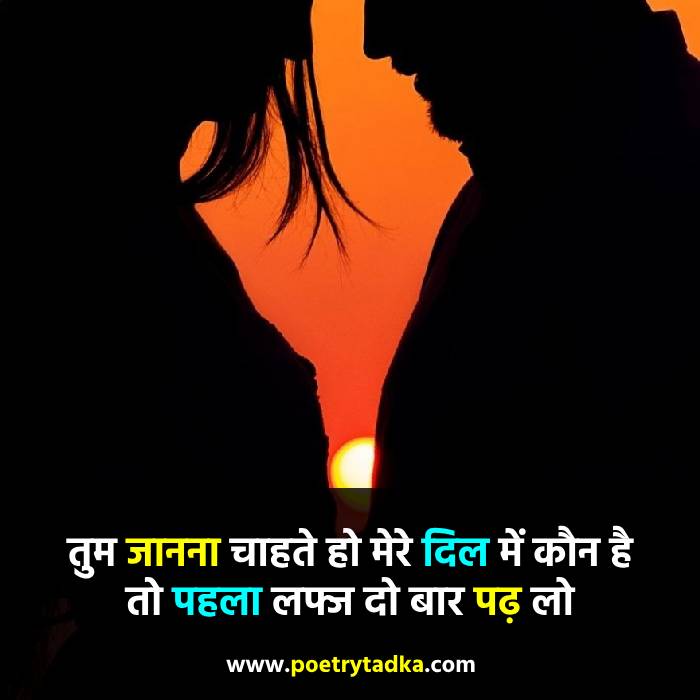 तेरी यादें कांच के टुकड़े
मेरा इश्क़ नंगे पांव
Teri Yaaden Kanch Ke Tukde,
Mera Ishq Nange Paon.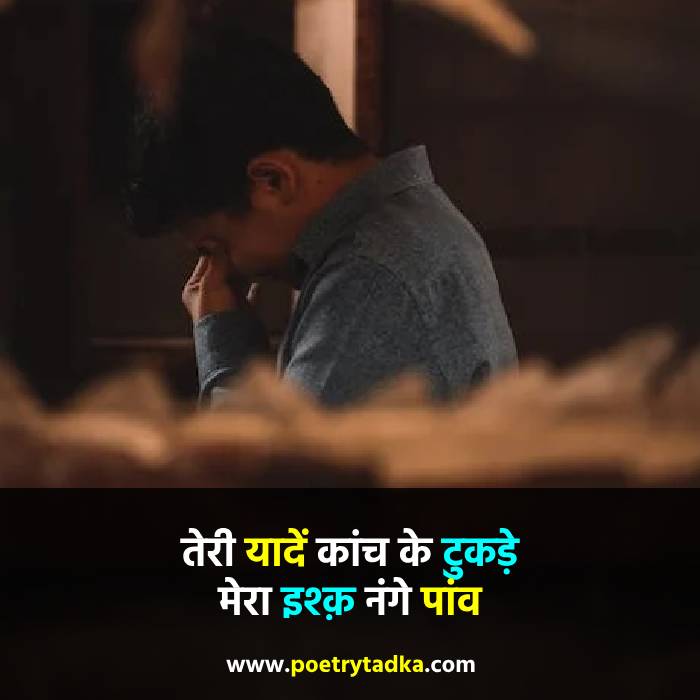 चलते रहेंगे काफिले मेरे बगैर भी यहाँ !
एक तारा टूट जाने से फलक सूना नही होता !!
Chalte Rahenge Kafile Mere Bagair Bhi Yahan,
Aik Tara Toot Jane Se Falak Soona Nahin Hota.