English Shayari
Now your are at poetry tadka english shayari collection page and here you can read shayari in english like sad shayari in english, love shayari in english, romantic shayari in english and many more lenglish shayari. And all these english shayari are 2 lines in english fonts with cool designed picture wallpapers and photo at poetry tadka.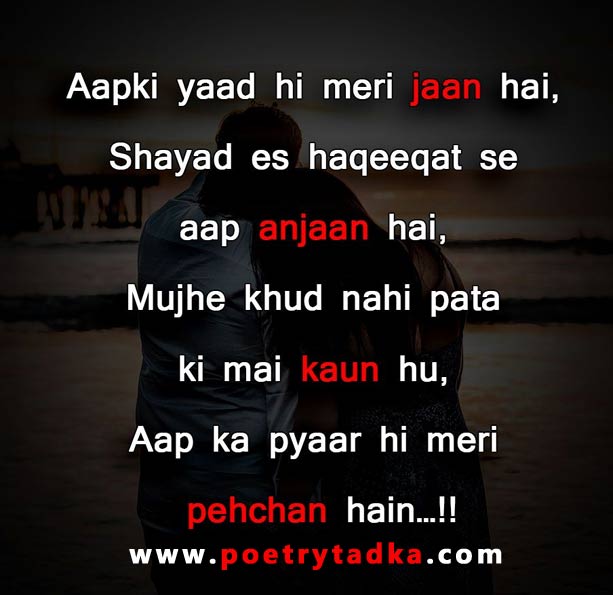 uski bahon me sone ka abtak shauk hai mujhey
mohabbat me ujadkar bhi meri aadat nahin badli
उसकी बाहों में सोने का अबतक शौक है मुझे
मोहब्बत में उजड़कर भी मेरी आदत नहीं बदली

hazaron milengey zindagi ke bheed me
humse behtar mil jaye to naz karna apni qismat pe
हजारों मिलेंगे ज़िन्दगी के भीड़ में
हमसे बेहतर मिल जाये तो नाज़ करना अपनी क़िस्मत पे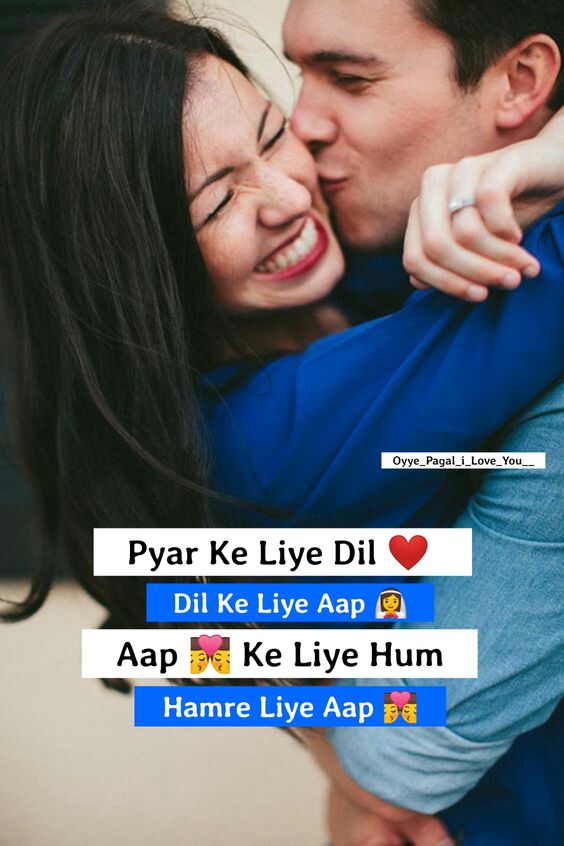 Jinka Dil Saaf Hota Hai
Log Galat Bhi Unhe Ko Samajhte Hain

Jo Tere Sare Khat Jalake Chai Banayi
Haye Us Chai Ke Kya Kahne

जिनका दिल साफ़ होता है
लोग गलत भी उन्हें को समझते हैं

जो तेरे सारे खत जलके चाय बनायी
हाय उस चाय के क्या कहने
Khamosh muhabbat ka ehsaas hai wo,
mere khwahish mere jajbat hai wo,
aksar ye khyal kyu aata hai dil mai,
meri pahli khoj or aakhiri talash hai wo

har wat mujhe milti rehti hai anjani si saza
main kisse pucho mera kasoor kya hai
हर बात मुझे मिलती रहती है अनजानी सी सजा
मैं किससे पूछा मेरा कसूर क्या है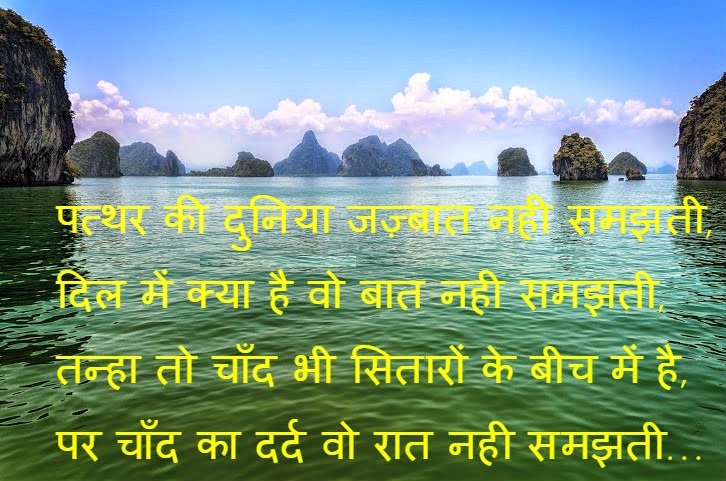 Agar Thak Jaao Kabhi Toh Humse Kahna
Hum Utha Lenge Tumko Apni Baahon Mein
Aap Ek Baar Pyar Karke Toh Dekho Humse
Hum Khusiyan Bichha Denge Aapki Raahon Mein


Agar Thak Jao English Shayari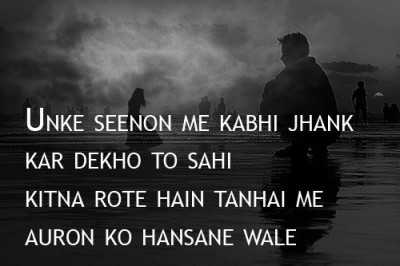 Unke seenon me kabhi jhank kar dekho to sahi 
kitna rote hain tanhai me auron ko hansane wale.


Sirf Lovers Hie Nahi Hote Jo Ek Dusre Ko Khona Nahi Chahte,
Kuchh Hum Jaise Bhi Hote Hain Jinki Jaan Unke Dosto Mein Basti Hai


Kyu Na gurur karu khud per
Mujhe usne chaha , Jisko chahne wale hazar the


Mujhe Nahi Pata Ki Main Uski
Zindagi Mein Important Hu Ya
Nahi But I Hope Ki Jab Main
Maru To Uski Aankhon Mein Aansu
Ho Aur Wo Mujhse Kehe Uth Na Yar Mazak Mat Kar


Chaahat Ke Yeh Kaise Afsane Huye
Khud Nazron Mein Apni Begane Huye
Kisi Bhi Riste Ka Khayal Nahi Mujhe
Ishq Mein Tere Is Kadar Diwaane Huye


Kuch ulje sawalo se darta hai dil,
jane kyun tanhai mein bikharta hai dil,
kisi ko panne ki ab koi chahat nahi,
bas kuch apno ko khone se darta hai dil....