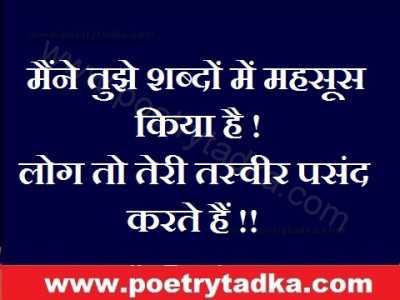 मैंने तुझे शब्दों में महसूस किया है
लोग तो तेरी तस्वीर पसन्द करते है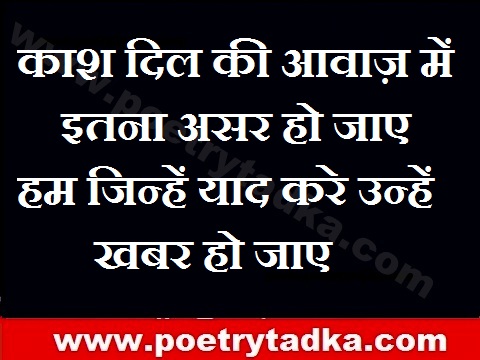 kash dil ki aawaz me itna asar ho jaae
hum jinhe yaad kare unhe khabar hojaae
कितना प्यार है तुमसे वो लफ्ज़ो के सहारे कैसे बताऊ !
महसूस कर मेरे एहसास, गवाही कहाँ से लाऊ !!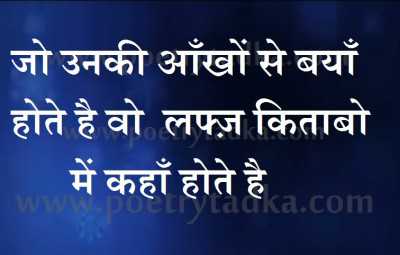 जो उनकी आँखों से बयाँ होते है वो लफ्ज़ किताबो में कहाँ होते है !!
Pyar ka to pta nhi .Jab bhi tum kisi or se bat karti ho to ye ??PaGaL DiL? bura maan jata hai !!