Love Shayari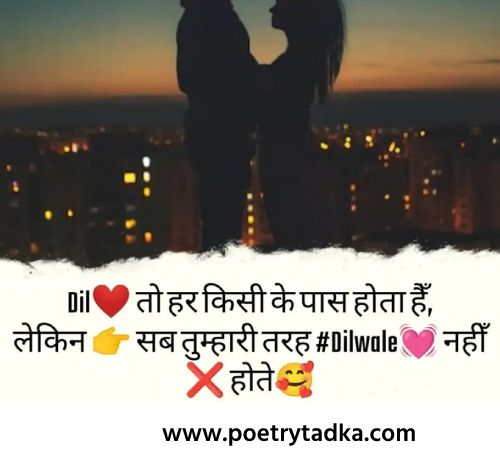 Teri yaadon me love shayari in hindi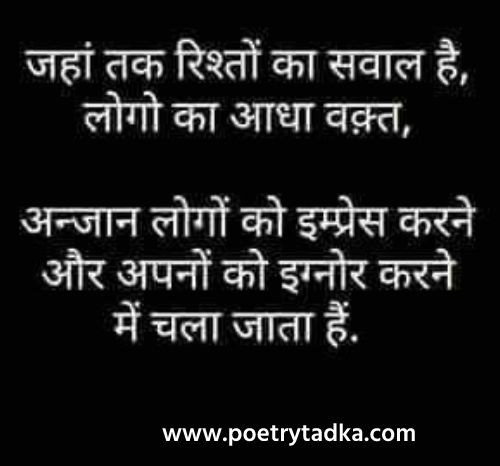 Jahan tak rishton ka sawal hai. Love shayari of the day.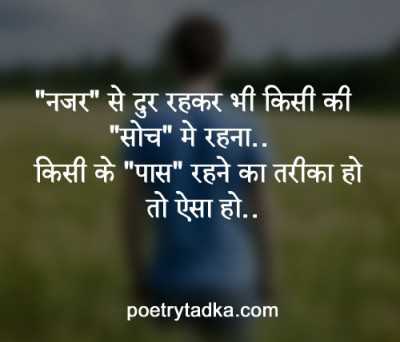 Latest Shayari On Love Also In Hindi At Poetry Tadka
"नजर" से दुर रहकर भी किसी की "सोच" मे रहना..♥
किसी के "पास" रहने का तरीका होतो ऐसा हो..
तुम साथ हो तो दुनियां अपनी सी लगती है !

वरना सीने मे सांसे भी पराई सी लगती है !!
अपने होंठों पर सजाना चाहती हूँ
आ तुझे मैं गुनगुनाना चाहती हूँ

कोई आँसू तेरे बाजूओं पर गिराकर
बूँद को मोती बनाना चाहती हूँ

थक गयी मैं करते-करते याद तुझको
अब तुझे मैं याद आना चाहती हूँ

आख़री हिचकी तेरे ज़ानों पे आये
मौत भी मैं शायराना चाहती हूँ

Chahat Hindi Shayari @love shayari