Love Quotes in Hindi
Love Quotes in Hindi - See here largest collection Love Quotes in Hindi with image hindi Love Quotes, Love Quotes in hindi, हिन्दी कोट्स at poetrytadka. Express your feeling with Hindi largest collections Love Quotes website with poetrytadka. Read, Post and share your favorite Hindi Love Quotes on Facebook, Instagram, Google Plus and twitter with friends. Daily latest and unique best hindi Love Quotes and best Love Quotes images with hindi fonts at poetry tadka website.
Ye Mujhey Chain Kyon Nahin Padta
Ek He sakhs tha jahn me kia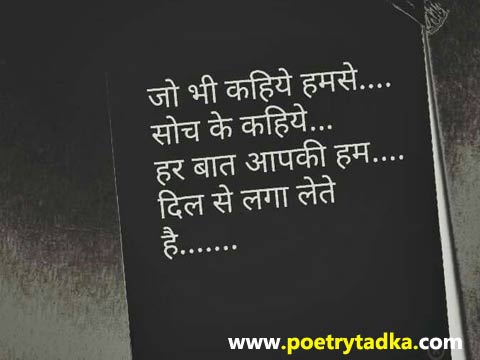 Jo Bhi Kahiye Humse Soch Kar Kahiye
Har Baat Aapki dil Se Laga lete hain

Jo Bhi Kahiye Love Quote In Hindi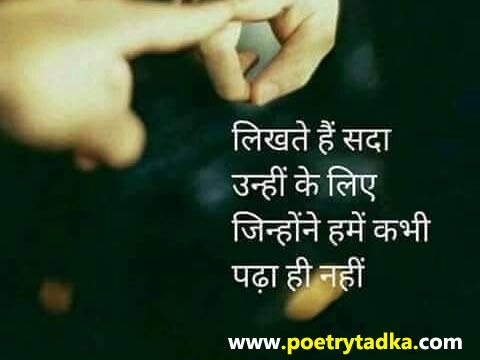 Likhte Hain Sad Unhee K Liye
Jinhon ne hame kabhi padha he nahin
Hindi Love quotes images with love Feelings and Emotion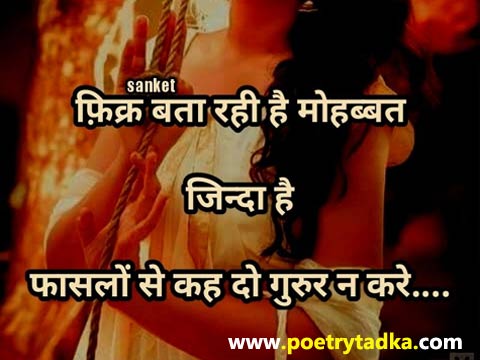 Fikr Bata Rahai Hai Mohabbat Zindah Hai
Faslon se kah do guroor na kren
Soulmate love quotes in Hindi
Today"s Hindi Soulmate Love Quotes
Soulmate love quotes in Hindi Love Quotes in Hindi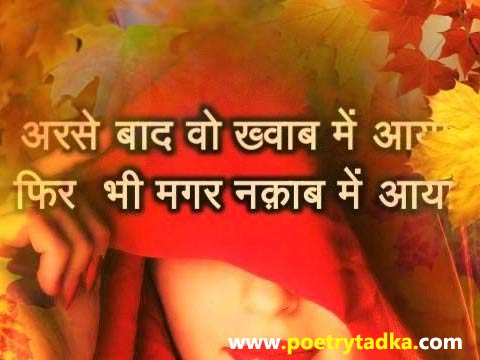 Arsey Baad Wo Khwwab me aaya
Fir Bhi magr naqaab me aaya
Hindi love quotes | Love quotes in hindi, Hindi quotes, Love quotes
Meri Muskn Ke Bhi Kuch Usool Hote Hain Sahab
Younhe Har Kisi ke nam se nahin muskarate hun
Love quotes in Hindi for crush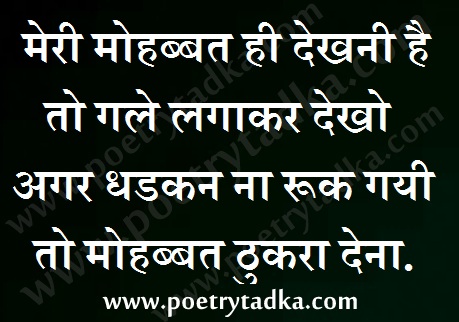 मेरी मोहब्बत ही देखनी है तो गले लगाकर देखो
अगर धडकन ना रूक गयी तो मोहब्बत ठुकरा देना..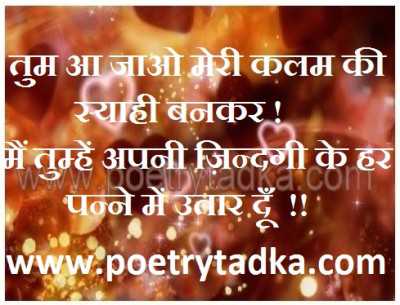 तुम आ जाओ मेरी कलम की स्याही बनकर !
मैं तुम्हें अपनी ज़िन्दगी के हर पन्ने में उतार दूँ  !!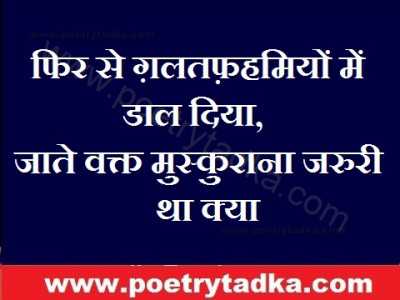 फिर से ग़लतफ़हमियों में डाल दिया,
जाते वक्त मुस्कुराना जरुरी था क्या !!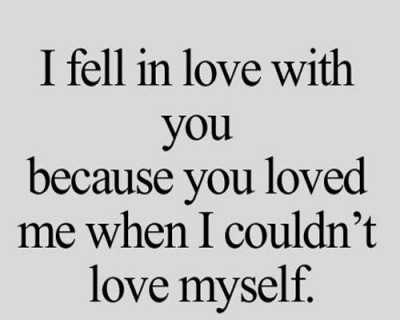 I fell in love with you because you loved me when i couldn't love myself