Khushi Shayari
Khushi Shayari Khushi Quotes In Hindi खुशी की शायरी latest post khushi shayari, shayari on khush, khushi ki shayari, khushi shayari in hindi, khushi quotes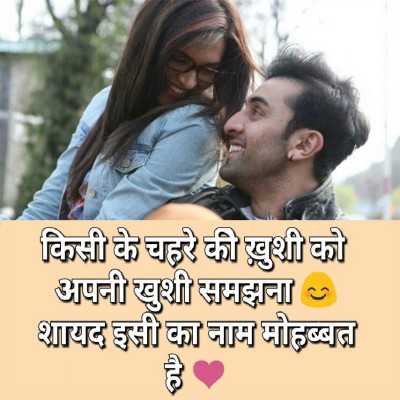 किसी के चेहरे की ख़ुशी को अपनी ख़ुशी समझना 
सायद इसी का नाम मोहब्बत है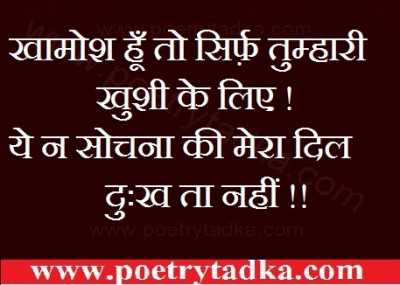 खामोश हूँ तो सिर्फ़ तुम्हारी खुशी के लिए !
ये न सोचना की मेरा दिल दुःखता नहीं !!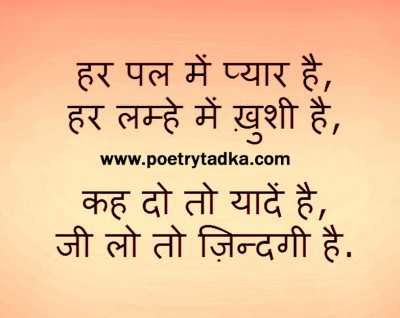 Har pal me love (pyar) hai, har lamhe me khushi hai. kahdo to yaaden hain aur jee lo to zindagi hai. Love suvichar in Hindi at poetry tadka.
तुम्हारी खुशियों के ठिकाने बहुत होंगे मगर
हमारी बेचैनियों की वजह बस तुम ही हो
Tumhari khushiyon ke Khushi Shayari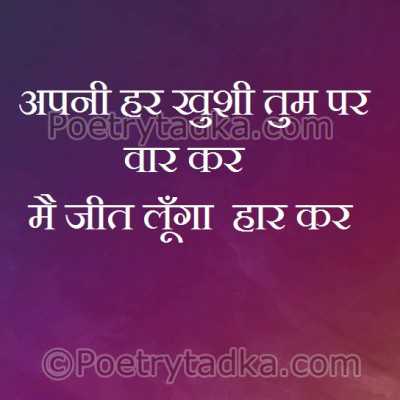 apni har khushi tum par war kar
mai geet longa tum ko har kar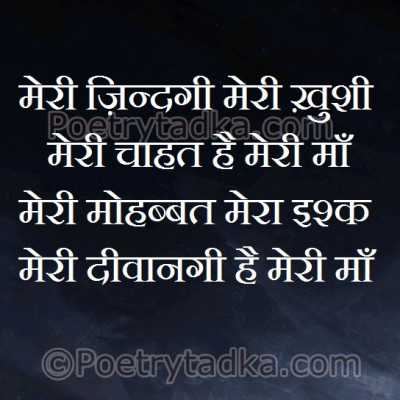 meri zindagi meri khushi meri cahat ha meri maa
meri mohabbat mera ishq merri dewangi hai meri maa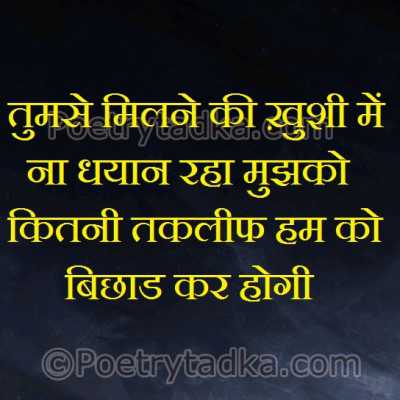 umse milne ki khushi me naa dhyan rha mujhko
kitne taktif hum ko bichd kr ho gi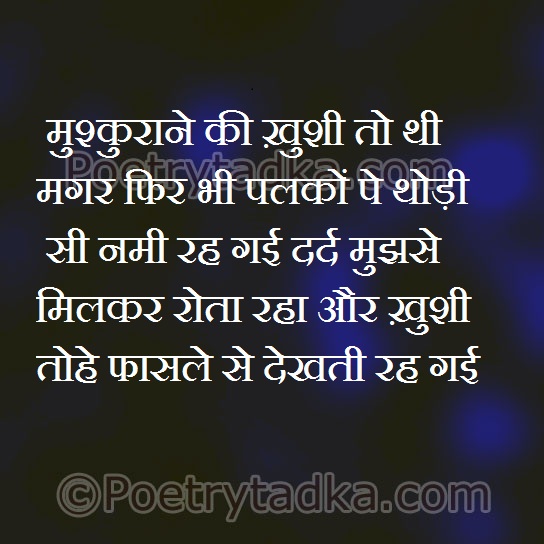 Muskurane Ki Koshish To Ki Thi Magar
Phir Bhi Palko Pe Thodi Si Nami Reh Gayi
Dard Mujhse Milkar Rota Raha
Aur Khushi Thode Faasle Se Dekhti Reh Gay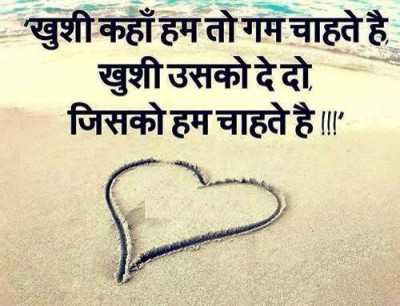 khushi kha hum to gam chahte hai
khushi unko de do jisko huchahte hai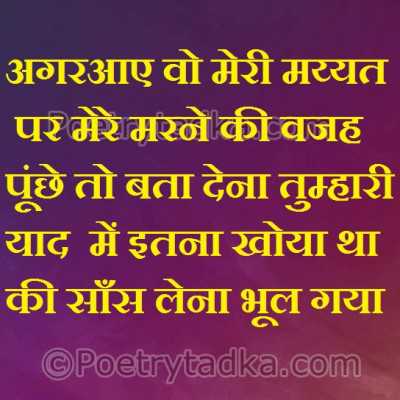 Agar aaye wo meri maiyat par Mere marne kı wajah poochene, To bata dena tumhari yaad me itna koye tha ki sansh lena hi bhool gayqa.